PARTNER POST: We've teamed up with Bonne Maman to bring you the best homemade breakfast and brunch recipes to show Mom you care this Mother's Day and all spring long
What is a toastie you ask? Imagine luscious ricotta with strawberry preserves and almonds all nestled between two slices of toasted brioche.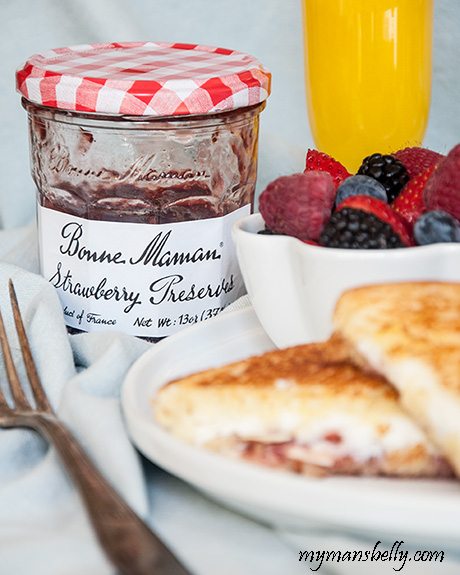 I know a lot of times breakfast is sweet on sweet on sweet, but why not have a savory breakfast for a little change of pace? I've taken Bonne Maman strawberry preserves and changed them up to make them a tangy treat to spread on that rich ricotta cheese. I was inspired by a recipe for pickled strawberries to take these sweet preserves and give them a tangy twist with some earthy herbal flavors.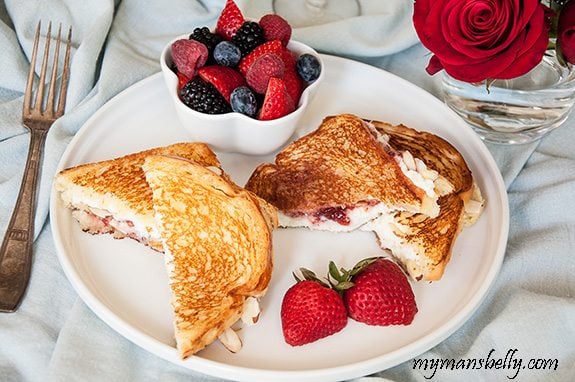 These strawberry ricotta toasties are a perfect breakfast in bed treat. Serve them with some fruit on the side and a glass of fresh squeezed orange juice. Mother's day at our house never meant breakfast in bed. Between my brother and I, I'm sure it would have turned into some kind of disaster. Most likely getting dumped all over my parents bed. So the day typically meant cards, flowers and some kind of school made craft.
Toasties, in case you were wondering, is another name for a toasted sandwich (usually a toasted cheese). These toasties are rich with flavor from the cheese, strawberry preserves and the brioche. I used brioche bread for these because I wanted the sandwich to have a rich, but light flavor. Brioche with all of its butter and eggs makes the perfect bread for this little treat. It's got that rich flavor, but a light crumb which means you don't feel heavy after eating one of these toasties.
Be sure and check out Bonne Maman's sweepstakes for a chance to win a 12-piece Le Creuset Cookware Set or 1,000 other prizes that are available! Click below.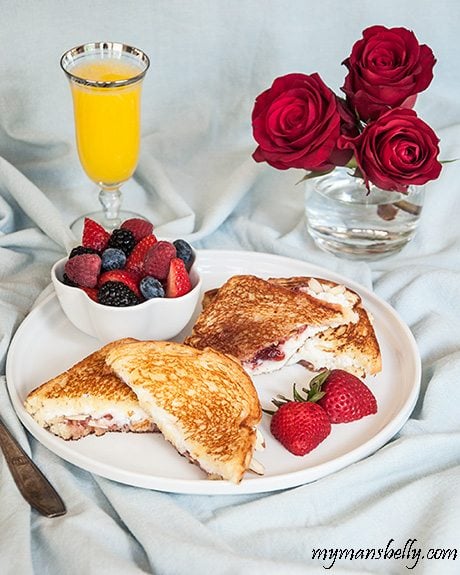 See Also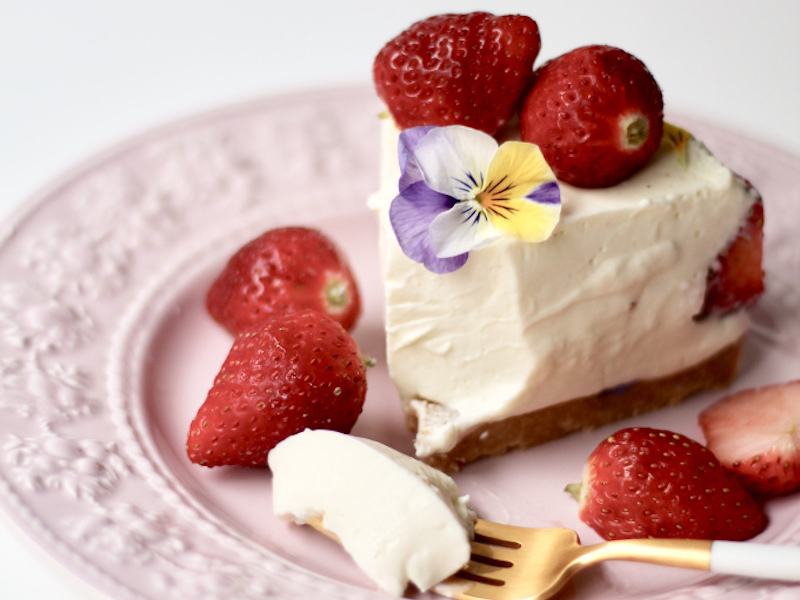 For another recipe idea, check out these strawberry muffins.
Click here for the written recipe.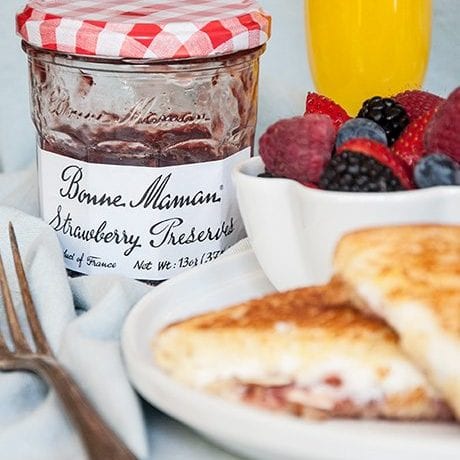 Ricotta and Strawberry Toasties
Pamela Braun
What is a toast you ask? Imagine luscious ricotta with strawberry preserves and almonds all nestled between two slices of toasted brioche.
Ingredients
Tangy Strawberry Preserves
6.5

ounces

Bonne Maman strawberry preserves

juice from ½ lemon

2

tablespoons

apple cider vinegar Coupons

10

black peppercorns

5

allspice berries

1

bay leaf

small pinch of kosher salt
Strawberry Ricotta Toasties
4

slices

brioche bread

1½

tablespoons

butter

softened

½

cup

ricotta cheese

sliced almonds
Instructions
Add the preserves to a small saucepan.

Squeeze the lemon juice into the pan and add the cider vinegar.

Add the peppercorns, allspice berries and bay leaf to a spice grinder and grind until the mixture is a powder. Add this to the saucepan.

Heat the saucepan over medium heat and keep stirring. Keep the pan over the heat until small bubbles form around the edges then remove from heat.

Let the strawberry preserves cool to room temperature.
Strawberry Ricotta Toasties
Butter one side of a slice of brioche and place it into a saute pan butter side down.

Spoon and spread the ricotta onto the bread.

Sprinkle the cheese with almond slices (this give the sandwich a nice crunch).

Spoon the preserves over top of the almonds.

Heat over medium heat.

Butter another slice of brioche and place it butter side up on top of the preserves.

Once the bottom slice has turned golden brown, flip the sandwich so that you can brown the other slice of bread. (The browning of the brioche will not take long.)

Remove toastie to a plate and continue the same with the remaining brioche.

Slice toasties on the diagonal and serve.
Notes
If you can't find brioche bread you could use plain white bread instead. Just make sure to cut the crusts off before cooking.
Pamela Braun
Pamela writes the blog My Man's Belly to help women get the upper hand in the dating world. You can be a saint on the street & a sinner in the bed, put up with his friends and rock six inch stilettos like a pro. But if you can cook, you've got the entire package. If you can chew gum and walk at the same time, you can cook. After all, the best way to a man's heart is still through his stomach.