Vacationing is good for you, but do you ever leave a place wondering if it was good for the surrounding community? Check out these resorts that give back in a variety of ways, with eco-friendly properties, sustainable activities, or charity donations.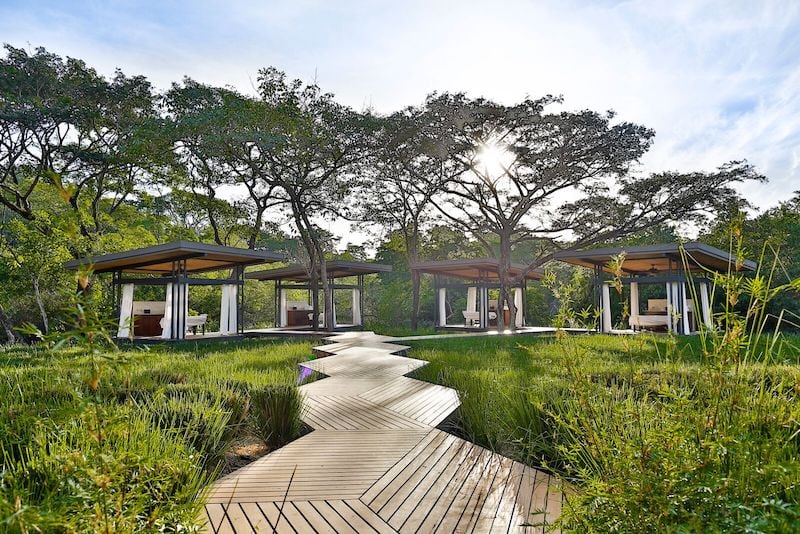 El Mangroove in Guanacaste, Costa Rica
Tucked between a tranquil stretch of Pacific coastline and a tropical forest lined with virgin mangroves in Costa Rica's coveted Gulf of Papagayo, El Mangroove offers a tranquil escape for the naturalist looking for a getaway that gives back to the land. The 85-suite boutique hotel features a bohemian-inspired design and decor inspired by local indigenous influences (think in-room hammocks and showers lined with wood made from local sugarcane!) and luxe amenities that include a sweeping pool where guests can hear Howler monkeys in the distance, two incredible restaurants, a spa with outdoor bungalows, and two private boats used to explore nearby beaches. Nature-loving guests can now participate in the resort's brand new "Leave your LEAVES' program where they participate in a ritual that includes re-planting baby trees. After plants are potted and they're asked to repeat a manifesto acknowledging their commitment to sustainability, participants are rewarded with a signature cocktail and led to the hotel's reception area where pots are placed on a beautiful exhibition wall for future travelers to admire. Furthering their sustainability efforts, the resort also donates organic waste to feed pigs in nearby Playa Panama, works with local schools to teach children English, and offers activities that include a sustainable farm tour, where guests can learn more about Costa Rica's natural environment.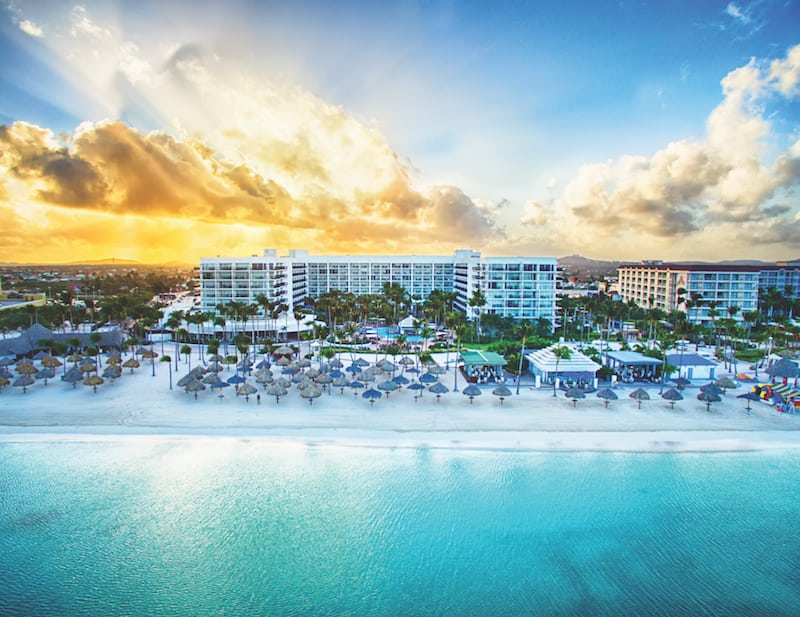 Aruba Marriott Resort and Stellaris Casino in Palm Beach, Aruba
On the 'One Happy Island' of Aruba, guests won't find plastic straws or cups at the Aruba Marriott Resort and Stellaris Casino. The 414-room property has replaced the majority of its plastic cups and straws with acrylic cups and biodegradable straws at its restaurants and bars in an effort to become less of a plastic consumer. Acrylic cup deposit stations are now set up near the beach and pool for guests to drop off their cups after sipping down a refreshing beverage, and even the Vela Aruba sports center on the beach boasts a water station with only biodegradable cups and no straws.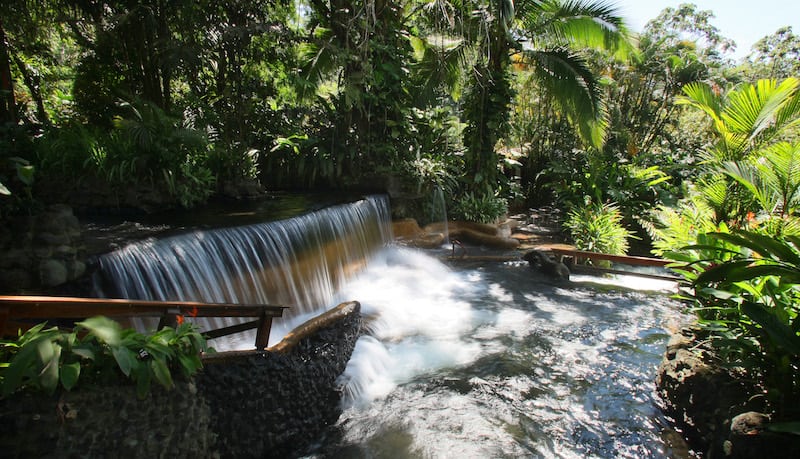 Tabacon Thermal Resort and Spa in Arenal, Costa Rica
Spread across 900 acres of lush rainforest near the base of Costa Rica's Arenal Volcano, Tabacon Thermal Resort and Spa is nature's playground that features thermal springs and cascading waterfalls naturally heated by the volcano's magma and an outdoor spa where treatments are rendered to the sounds of rushing streams and local wildlife. The carbon neutral resort features a Tabacon Green program with earth-friendly initiatives where they've eliminated their use of plastics, a 'Plant-A-Tree' program (Fun Fact: Will Smith has participated in the Plant-A-Tree program!), reforestation efforts that has helped save over 1,200 trees. All the water at the resort is naturally heated as a result of the magma-heated thermal springs. The resort is also currently working with the local community to build a bike path that will help reduce carbon emissions and offer visitors a healthy way to explore the area.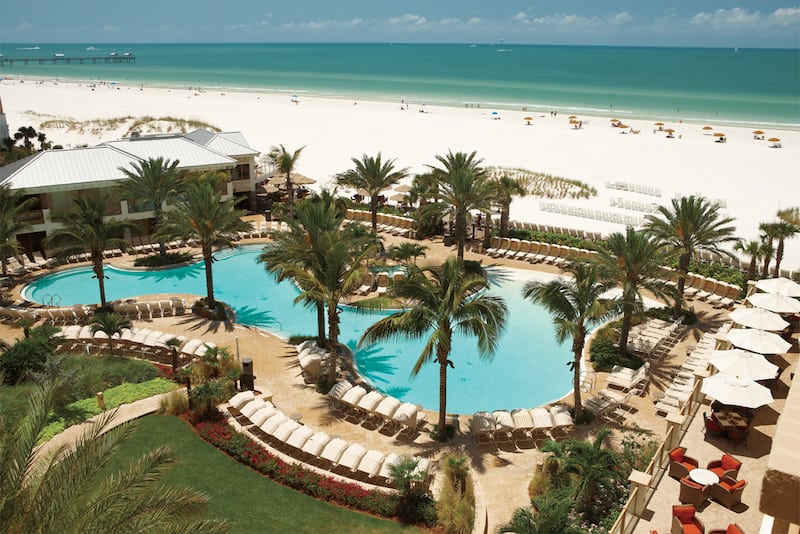 See Also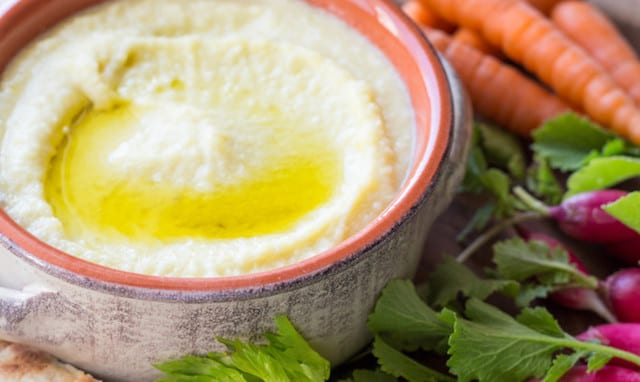 Sandpearl Resort in Clearwater Beach, FL
The 253-room Sandpearl Resort in Clearwater Beach, FL is Florida's first LEED-certified property, built from the ground up with low emission construction materials, greeting guests with a home-away-from-home atmosphere and eco-conscious luxury. Situated on a 700-foot stretch of white sand beach, Sandpearl consistently lives up to its environmentally-friendly certification with their multiple eco-friendly and environmental initiatives to conserve water, energy, and products. The property's zero-entry pool features geothermal heating and ozone sanitizing systems meaning no stinging eyes and chlorine-drenched hair when spending the day in the pool. Sandpearl's water conservation systems on property saves more than 20% of water through its water-saving faucets, toilets, and shower-heads, while in-room energy management systems monitor room temperatures so that occupied rooms are controlled by guests and vacant rooms are adjusted to reduce energy waste. Air conditioning system cut-offs are installed on the sliding glass doors to automatically prevent waste when guests open doors. Additionally, Sandpearl donates guests' leftover soap and shampoo to Clean the World rather than discarding used soap to overflowing landfills, where it is sanitized and distributed to impoverished countries around the world. LEED tours are hosted on Thursday mornings (or by request) if guests are interested in learning more about the hotel's Silver LEED certification.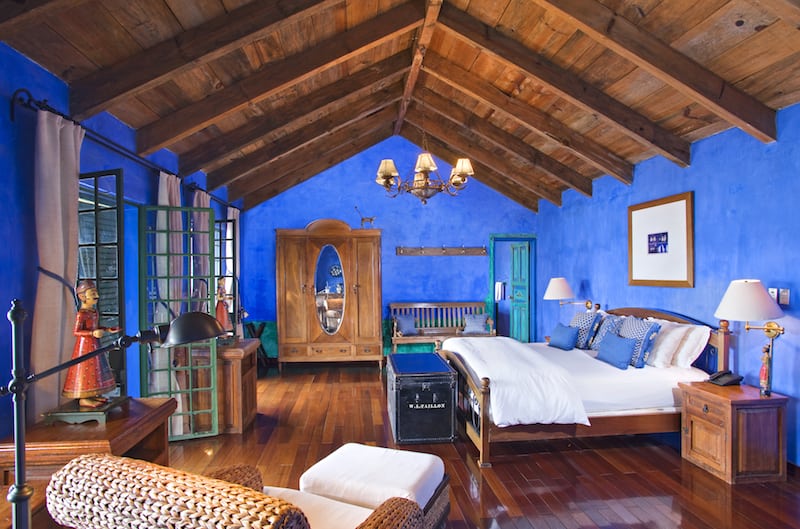 Casa Palopo in Lake Atitlan, Guatemala
Pintando Santa Catarina Palopo is a beautiful way to get involved in the local community, and Casa Palopo offers a program where guests can adopt a house (or contribute to adopting one) and participate in the activity. Santa Catarina Palopo, the town that Casa Palopo is located in, is undergoing a colorful transformation where its homes and buildings are being covered in vibrant murals and patterns that will capture the eyes (and hearts) of visitors through the "Pintando Santa Catarina" initiative. The project is designed to foster change from the outside in, inspiring a sense of pride among its inhabitants who will in turn become productive members of their community, all the while drawing more tourism and improving the quality of life here. A big supporter of this initiative, Casa Palopó offers its guests a chance to support this philanthropic journey directly with their new "Painting Change" program which offers guests the chance to adopt a house by donating money to the cause that will also be the admission to help a family paint their home in vibrant colors and murals of the family's choice, that evoke the Mayan traditional patterns.