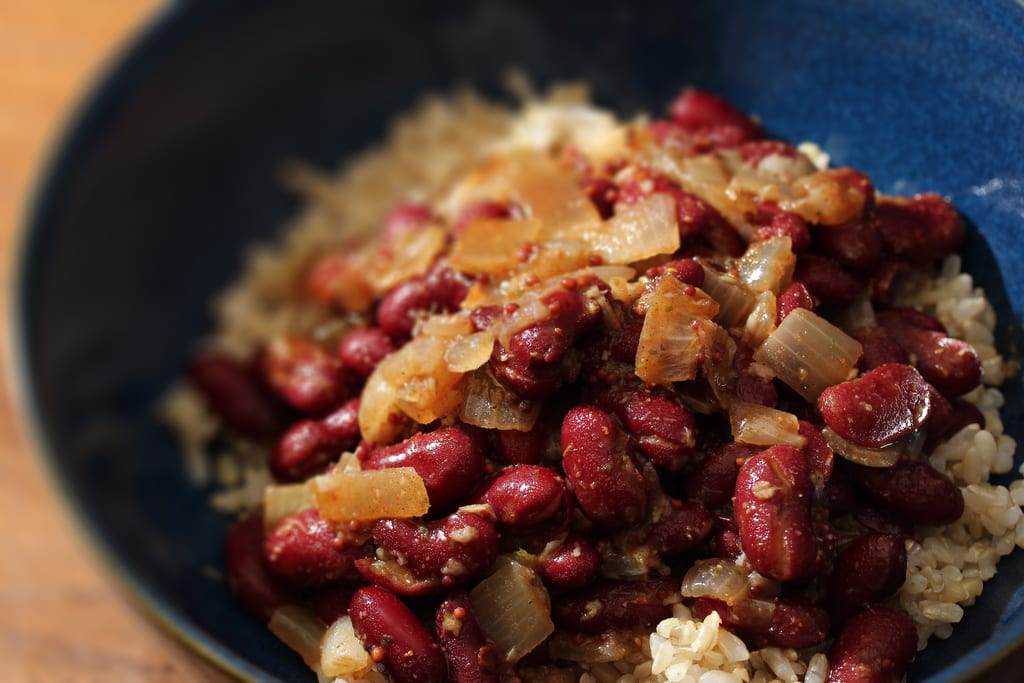 Vanessa Pastore gives us a wonderful recipe for a simple red beans and brown rice dish.
By Vanessa Pastore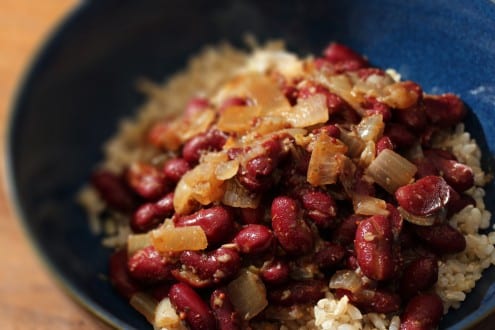 A wonderful recipe for a simple red beans and brown rice dish.
Ingredients
1 15 oz can of Dark Red Kidney Beans
Oil for the Saute
1 small Onion chopped
3 cloves Garlic, pressed or minced
Hot Pepper Flakes to taste
1 tsp Brown Mustard Seeds
1 to 2 tsp Rogan Josh Seasoning, or you favorite blend
Fistful of Cilantro
Brown Rice (Trader Joe's)
Salt to taste
Instructions
In a saucepan, heat the oil on medium with the mustard seeds, hot pepper flakes, Rogan Josh blend, onion, and garlic. Saute until translucent, about 5-7 minutes. Add your beans (you rinsed these, right?) with about half a can of water, add your cilantro, and let bubble 'til the flavors have melded and it's the consistency you want. Now's a good time to taste for seasoning. I'm often heavy handed with spices, so I added more. I may even have thrown some vindaloo spice in there for a little punch, but I'll never tell.
Serve over brown rice! What did that take, like 10 minutes? Yep.
Vanessa Pastore
Vanessa Pastore is a part time baker, blogger, and all around passionate about food. A vegan of 13 years, she has become obsessed with farmer's markets, international markets, and anything she can get her hands on. Everything is a potential ingredient, and every ingredient is a potential baked good. When she's not baking or blogging, chances are, she's thinking about it.