If you find some purple yard beans in your next CSA bag, here's a great way to use them.
By Jerri Green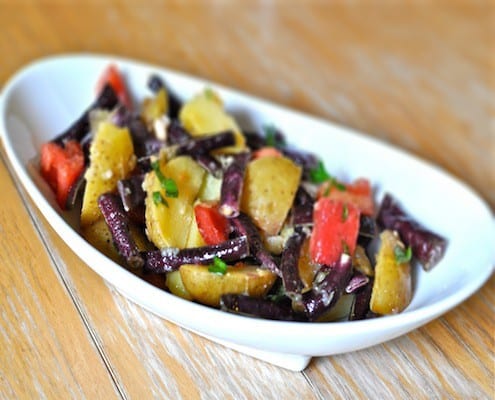 If you have a chance to join a CSA, I cannot recommend it enough. Not only do you support your local farmers but you get the freshest local produce every week. Plus, if you are a cook like me who likes a challenge every now and again, you will love getting exotic ingredients in your bag and coming up with ways to fix them. Take these purple yard beans. When you heat them they turn green (magic beans some people say), but if you keep them cool they stay this deep shade of regal purple. Its the kind of thing that can even get my two year old excited about his veggies. And, if you do find some in your CSA bag, here is just one idea for how to use them.
See Also
Purple yard bean and potato salad
Ingredients
8 medium yukon potatoes
1 large bunch of purple yard beans
1 large tomato
2 tblsp of olive oil
½ a fresh lemon
salt & pepper
fresh parsley
Instructions
Start by cleaning and quartering the potatoes.
Boil them til tender.
Cut the beans in one inch pieces and trim the ends off.
Stem the beans for a few minutes - until slightly cooked, but still crunchy.
Once ready allow the potatoes and beans to cool on the counter.
Dice the tomato and toss with oil and juice from lemon.
Toss in potatoes and beans. Salt and pepper to taste.
Top with fresh chopped parsley.
Place in refrigerator for at least an hour (the longer the better).
The colors were beautiful and the salad was satisfying. It was nice to have something cool on these dog days of summer that was substantial and still fresh. And while my carnivore hubby would never touch it, maybe yours would, or maybe your kids would. In the end, food for me is about love and I heart this fresh, local, purple salad.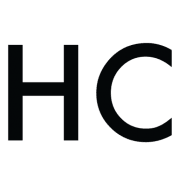 Jerri Green
Jerri Green is a vegetarian that lives with and loves a self-proclaimed carnivore. She makes meals work for everyone while juggling the mounting demands of motherhood. Nothing fancy but always fresh, she draws on her southern heritage to bring satisfying food to the table each and everyday.