It isn't overwhelmingly pumpkin-y, but very rich and creamy with a hint of squash flavor at the end.
By Bria Helgerson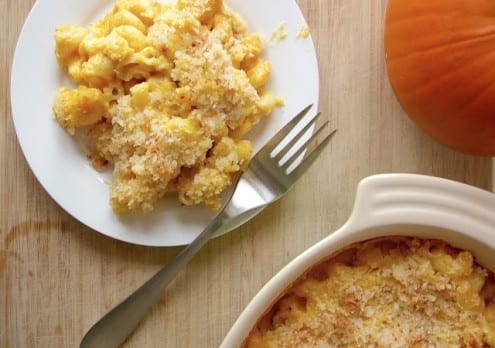 It isn't overwhelmingly pumpkin-y, but very rich and creamy with a hint of squash flavor at the end.
Ingredients
1 pound dried pasta (I prefer cavatappi or penne rigate, it holds the sauce really well)
1 quart whole milk
1 stick butter, divided
½ cup flour
1 15 ounce can pure pumpkin puree (DO NOT use pumpkin pie filling, not the same thing!)
8 ounces Gruyere cheese, grated
8 ounces cheddar cheese, grated
4 ounces crumbled Gorgonzola cheese
1 teaspoon ground mustard powder
½ teaspoon ground nutmeg
½ teaspoon freshly ground black pepper
1 tablespoon salt
1½ cups panko bread crumbs
½ cup pecorino romano cheese, grated
Instructions
Bring a large pot of salted water to a boil, and cooked the pasta until just al dente. It should still have some bite to it as it will continue to cook while baking. Drain, set aside.
Preheat oven to 375 degrees F. Meanwhile, heat the milk in a small saucepan over low heat, being careful not to let it boil or burn.
Melt 6 tablespoons of the butter in a large, heavy bottomed pot over medium-low heat. Add the flour and whisk constantly until combined and just starting to turn a light brown color, about 2-3 minutes. Slowly add in the milk, whisking until smooth and thick, about 3-5 minutes. Remove from heat and stir in the Gruyere, cheddar, and Gorgonzola cheeses, pumpkin puree, salt, pepper, nutmeg, and ground mustard.
Add the pasta and stir until pasta is evenly coated. Pour into a 10 x 14 baking dish, or alternatively you can use two slightly smaller ones. (I do this, and freeze one of the pans after baking, that way I am only tempted to eat half a pound of pasta in one sitting, rather than the entire pound.)
Melt the remaining two tablespoons of butter in the microwave, then mix with the panko and pecorino romano. Sprinkle the bread crumb mixture all over the top of the pasta and bake for 30-40 minutes, until top is golden brown and bubbly.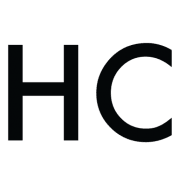 Bria Helgerson
Bria Helgerson is a Chicago based food blogger and pastry school student. Lover of all things sweet and savory, she cooks, bakes, and blogs as she navigates her culinary life at her website These Peas Are Hollow.