Heres a deliciously easy summer dish that can double as a canape or an appetizer.
By Tania Cusack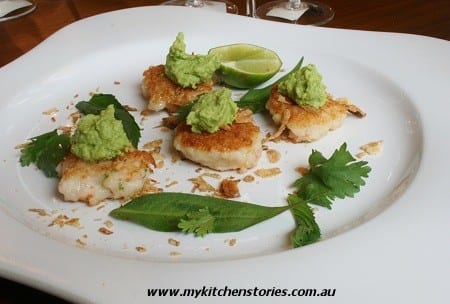 It has been a long time since I was at school, but it just seems to me that things have changed ……a lot. There is so much more to know and yet not know. As the Internet expands so does the knowledge of those that use it.  As it expands the more they use it as a sort of memory bank , where things are stored.  Its rather like having a memory box in a bag around your neck. School is more stressful and skill levels are expected to be higher. There is no excuse for not knowing something because every one knows if you don't know  something or you want to know how to do something ………. you must ask the Google God.
( This actually works quite well for me because my brain is old and I can't remember anything anymore, thank you Google God)
Skater is starting year 12 this year. The final of the high school years in Australia. Yesterday he returned home from a week in a holiday house with his girlfriend's family (were we allowed to do that?). During the week, in the company of older ( think finished year 12),  siblings /teenagers , there was discussion of the future. That is not to say they were exchanging tips on how best to write the dreaded 'Belonging' essay from the English exam…… or what they might like to do for a job / study etc next year . The discussions involved more leisure.
Skater arrived home looking refreshed and relaxed, while I gave him the rundown on what the next 6 months might look like for him re- said information gathering and study. He took it in, then saying,  " well I am sure I will pass I'm not that stupid, but what I was thinking about Mum",  he says  " is a gap year". !!!
Yes a gap year, hmmmm, heaven help me, so my reply was " Well, you never know Skater, your gap year just may involve  another year re-doing the year 12 exams. That will be a gap from earning money and deciding what your going to do in your gap year!"
Enough said, I need to eat something now. I love prawns and this is the most beautiful way to eat them I know. Try these prawn cakes with Green Curry Pea Puree.
Prawn Cakes with Green Curry Pea Puree
Heres an easy summer dish that can double as a Canape or an Appetiser
Recipe Type:
Canape, Appetiser
Ingredients
Prawn Cakes
: This is great as a canope it makes 28 mini cakes
500 gm green prawns ( fresh or frozen , well drained)(8oz)
1 teaspoon green curry paste
2 teaspoons of fish sauce ( Thai style)
1 teaspoon caster ( granulated) sugar
Zest of 1 lime
1 clove of garlic crushed
1 x small piece of ginger grated
1 cleaned and chopped coriander root ( this is only available when you buy a bunch of corriander)
1 small egg
You will need a frypan and 4 Tablespoons vegetable oil
Green Curry Pea Puree
200 gm frozen peas (7.05oz)
1 teaspoon green curry paste
1 teaspoon caster sugar (granulated)
Juice of 1 lime
A pinch of Sea Salt
1 Tablsp Creme Fraiche (sour cream can sub)
Instructions
To make the Prawn Cakes
** Make this mixture 1 hour to 1 day before using it. Refrigeration although not essential will make your prawn cakes hold shape better
In a food processor add all of the ingredients except the oil ( and the frypan!).
Pulse the mixture until it looks like mince and is well combined. The shorter the processing the better as the mixture will get warm the longer you mix it.
Form into small 'cakes ' and put into a container , separating layers with plastic wrap.
To make Green Pea Puree
**This puree should be made in a blender or in the container of a Bamix, this gives it the silky smooth texture that the food processor cant.
Put a small pot of water on to boil. Add the peas and boil till tender. Drain
Tip the peas into the blender and add the other ingredients. Blend till smooth and creamy.
To Cook the Prawn Cakes
Put the frypan on the stovetop and heat till quite hot. Add the oil and fry the cakes till golden on one side then flip.
The cakes cook through very fast , so dont cook them too long. Test by pressing with fingertips. They feel bouncey and firm to touch. ( alternatively eat one to test) . Drain on absorbent paper .
Put onto a platter and dollop with pea puree, dress the plate with the extra herbs and eschallots
Tania Cusack
After completing Culinary School in Sydney, Tania travelled the world working as a Chef in restaurants, doing catering and cooking on road for a travel company in Europe and the US. Once back at home, the birth of her son meant a change, and during his small years, she enjoyed jobs in wholesale food, buying Artisan food products, testing and recipe writing as sales and educational tools. Tania is now back to what she loves, working as an in house Chef for a large retailer, conducting Cooking Classes and writing recipes for her blog.