Copenhagen is not just about Michelin stars and René Redzepi. Casual dining is also more fun than ever.
By Kalle Bergman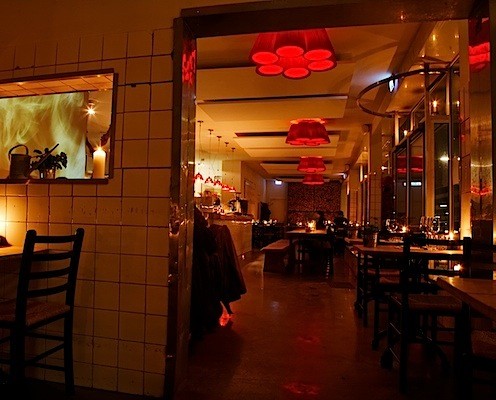 During the last few years, the quaint Danish capital of Copenhagen has undergone a major culinary revolution. With the New Nordic Cuisine being all the rage in high gastronomy at the moment, thousands of foodie tourists flock to Copenhagen to feast on everything from Scandinavian oysters to moss and faux soil at the many avantgarde restaurants in the city.
But it's not just the stars that attract. The more budget concerned diner have more and more decent alternatives popping up throughout the city – and in the spirit of financial crisis and bank defaults, many Chefs and restaurateurs with high ambitions open more down to earth dining experiences. One of these places is Mother, situated in the white Kødbyen (Meat Town) – the still functioning Meatpacking District on Vesterbro in central Copenhagen.
At Mother you come to eat wood fired pizza, drink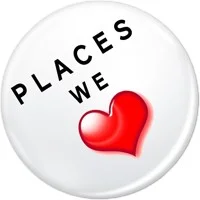 bucketfuls of Italian red wine, hang out and have fun. It's one of those places that manage to be cool and hip, but without the attitude that often comes along with being popular among the hipster crowd. The decor is simple, but effective and beautiful. The raw tiled walls from the former meat packing tenant are largely untouched, accompanied with simple wood tables and chairs, candle lights and some contemporary red lamps overhead. The total impression is as close to cosy as a former slaughter house can get.
The tempo is fierce, and owner-slash-head chef David Biffani, a charismatic and warm Italian service dynamo runs both the kitchen and front of house with an ever present smile on his face. No reservations are taken after 8 pm (open until 1 am on weekends), so there is usually a line of hungry guests waiting to be seated throughout the night – something that doesn't seem to put David Biffani under much pressure. Most diners are seated within 20 minutes, and the food usually arrives at the table without much waiting time. The service is largely international and quite inexperienced, but always friendly and fun.
All in all, Mother is the kind of place most of us wish we had just around the corner from our home. The place where you can get a decent and cheap meal in a nice atmosphere and where cool doesn't necessarily mean cold.
Mother
Høkerboderne 9-15
1712 Copenhagen V
Denmark
Phone +45 22 27 58 98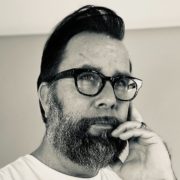 Kalle Bergman
Kalle Bergman is a food writer and media entrepreneur who is the founder of Honest Cooking and PAIR Magazine. As a food writer, his writing has been regularly featured in publications like Gourmet, Los Angeles Times, Huffington Post and Serious Eats. He is obsessed with simple food, more often than not from his native Scandinavia.