Pickled Egg and Kale Salad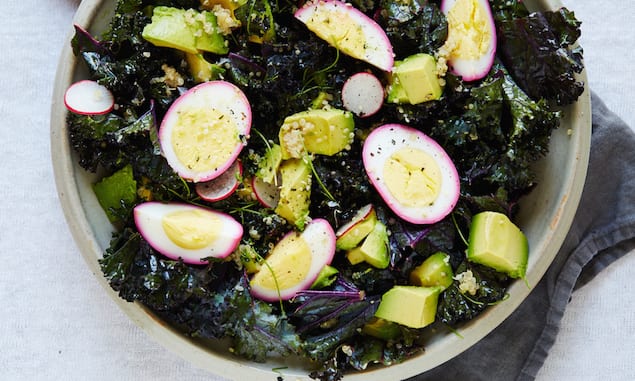 Pickled with beets for vibrant color, this kale salad is a hearty bowl complete with avocado and quinoa. Pickled the eggs ahead and enjoy on a warm summer night without turning on the oven.
By Julia Gartland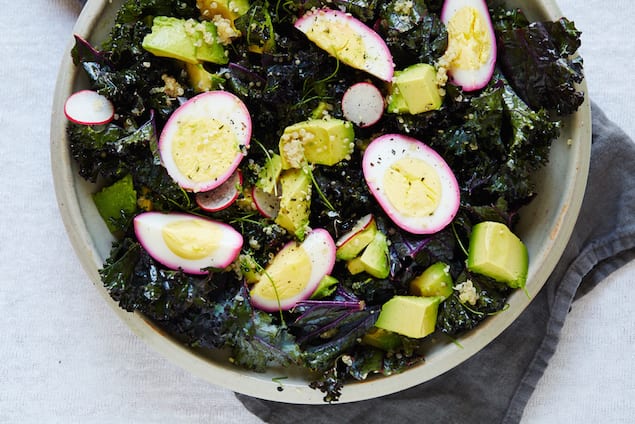 Raw kale salads are the one thing I never tire of. The texture is so hearty & comforting – way more than your average mesclun salad (although I love those, too). At home, I like mine with a few add-ons, and always with avocado.
See Also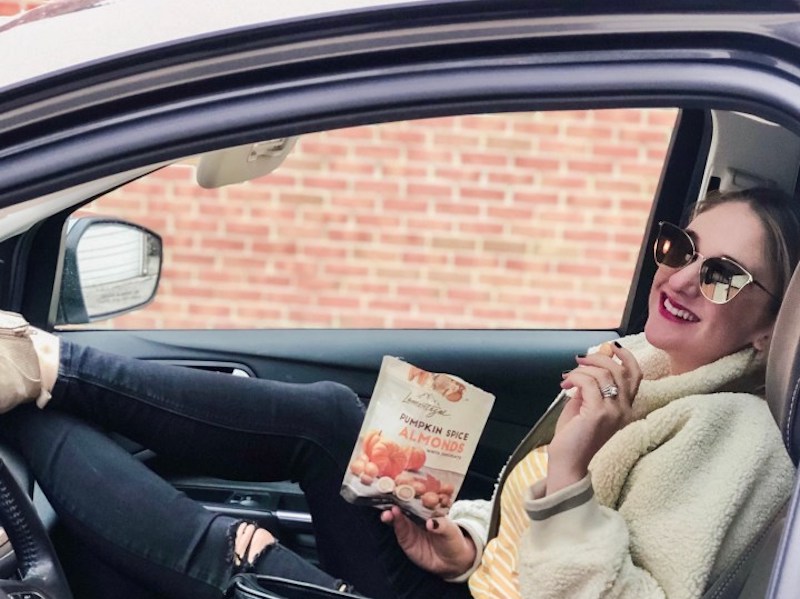 I love this beet-pickled egg, not just for its amazing color, but it adds an interesting punch of flavor. It's inspired by El Rey's amazing kale salad, one I will happily pay 15+ dollars for. This salad is a perfect no-cook, summer night meal.

Pickled Egg and Kale Salad
Pickled with beets for vibrant color, this kale salad is a hearty bowl complete with avocado and quinoa. Pickled the eggs ahead and enjoy on a warm summer night without turning on the oven.
Ingredients
BEET-PICKLED EGGS
4 eggs, large
1 large beet, peeled & cut in quarters
1 cup apple cider/white vinegar
2 cups water
1 tablespoon sugar
1 bay leaf
1 garlic clove, crushed
1 tablespoon mustard seeds
1 teaspoon sea salt
SALAD
2 bunches raw kale, washed & de-stemmed
1 cup quinoa, dry
1 avocado, cut into cubes
⅓ cup hempseeds
4-5 radishes, sliced thin
1-2 lemons
Extra Virgin Olive Oil, to taste
Flaky sea salt
Freshly Ground Pepper
Microgreens, to top
Instructions
BEET-PICKLED EGGS
In a large saucepan, add eggs with enough water to cover completely. Bring to a boil, then cover for 12 minutes. In the meantime, prep a small ice bath. Once eggs are done, add to ice bath and let cool.
Rinse your saucepan, then add it back to the stove with vinegar, beet, water, sugar, bay leaf, salt, garlic & mustard seeds. Bring to a boil, then simmer for 15 minutes. Let mixture cool completely (for quicker results, set over an ice bath to cool). While vinegar mixture, peel the hardboiled eggs and set aside.
When vinegar mixture is cool to the touch, submerge hard-boiled eggs and let marinate in the fridge for at least 2 hours. Once you're ready to serve, drain eggs from their liquid, pat dry and cut into halves.
SALAD
In the meantime, bring 2 cups of water and quinoa to a boil in a large saucepan. Once boiling, simmer and cover for 15 minutes or until fluffy. Set aside to cool.
In a mixing bowl, tear kale into bite sized pieces. Toss kale with the juice of 1-2 lemons (to taste) and a sprinkle of sea salt. Massage the kale well to tenderize the greens. Set aside and let marinate - the longer you let it sit, the more tender the kale will be.
Before serving, drizzle kale with olive oil and toss with flaky sea salt and freshly ground pepper. Mix in cooled quinoa, avocado, radish and hempseeds. Top with microgreens and halved beet-pickled egg. Serve immediately!
Julia Gartland
Food & Lifestyle Photographer based in Brooklyn, NY. I cook, shoot and eat (gluten-free). http://www.sassy-kitchen.com | http://www.juliagartland.com