Stephane Iacovelli gives an introductory, seductive lesson in French food.
By Marisel Salazar
Photos by Matt Borowick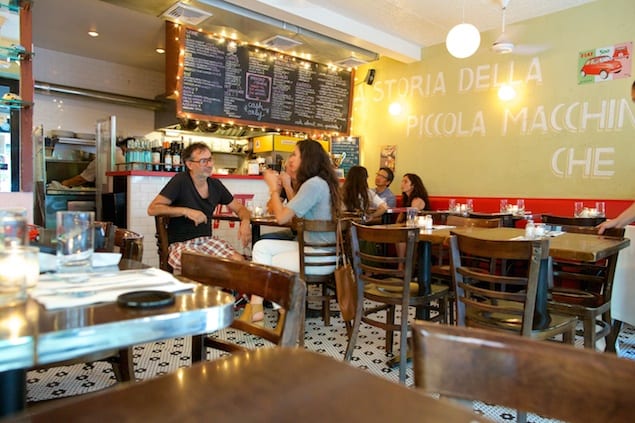 Stephane Iacovelli gives me an introductory lesson in French food. Our taxi dashes over the bridge, careening through Williamsburg, then flies past Greenpoint. In a flash, the cab deposits us on a lone, gritty street in Long Island City. Thankfully, he strolls directly toward a cheeky red, lively French bistro, a solitary oasis on a crumbling section of Vernon Boulevard -Le Tournesol- where we arrive for my French culinary education.
He walks in and the place erupts with greetings.
"Comment ça va Stephane?" and "Ce qui vous est arrive?"
(Indiscriminant French chatter.)
He knows everyone. Pascal Escriout, the owner of Le Tournesol and Stephane's good friend, is already pouring us glasses of summery rosé followed by tequila on the rocks. Céline, the delightful, red-lipsticked waitress, lovingly calls Stephane 'tonton' (French baby talk for "uncle") and cheerily takes our order: a homemade, creamy terrine of foie gras with sugary sweet fig jam, garlicky escargot and warm, crusty tarte au fromage de chèvre – some French basics – to start.
We talk about film, sports, travel destinations, food and American girls. Hangar steak with frites adds to our already heavy table filled with French comestibles. I steal some of his pan-seared skate l'arrabiata. Frosty peche melba and nutty nougat glace followed by thick espresso concludes my first lesson. If only every one could be this indulgent.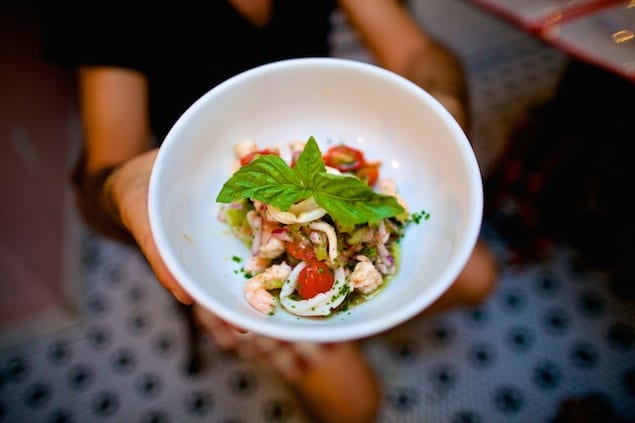 Another friend of Stephane's walks in and joins our four-hour French gastronomy lesson. A slick-haired Benjamin Duff – owner of Nice Pizza in BedStuy – excitedly talks about the motorcycle he wants to buy, slapping Stephane on the back for their recent pétanque tournament championship win the previous weekend.
Benjamin used to work for Stephane – "He gave me my start when I moved to America, you know?"
At the close of our night, Stephane leads me back into the kitchen inferno where I meet the white-apron-and-toque swathed chef of Le Tournesol, Christophe Morvan. I don't care that he is beading with sweat-"No, no, I am too salty!" he protests- I kiss him for such a wonderful meal.
With Stephane, I am embraced in a warm, familiar circle, like I am part of the boys' club.
Stephane Iacovelli, owner of Fiat Café in Nolita, grew up in the Paris suburb of Drancy. His parents are Italian and he spent his childhood watching his mother cook. He is easy-going, with definitive European style: long salt and pepper coiffed hair, a shy boyish smile, tortoiseshell rimmed aviator spectacles, sporty ensembles, soft-spoken Parisian accent. He ping-pongs between New York City, Puglia and Paris, with seasonal stints in Ibiza and other lusty places most of us city dwellers only fantasize about.
Fiat is on the quiet end of Mott Street. It was born for nights of red wine and creamy pasta. Regulars walk in and its owner swoops in on them with two quick kisses, one for each cheek. The café's tall orange and red Helvetica letters can be seen down the block, announcing it's small, yet unpretentious presence. With its floor to ceiling windows opening onto the street (akin to cafés in Europe), Fiat has a liminal indoor-outdoor quality, where time is spent in a languorous limbo. You will never feel pressure to rush out the door so the wait staff can close early. This is reflected by the fact that the menu says brunch is served until 5 PM.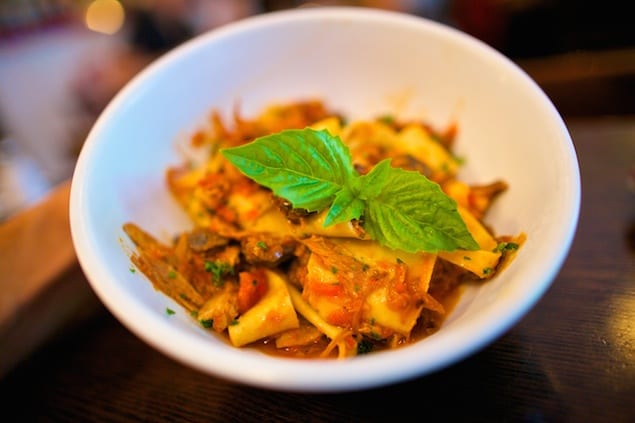 Years before, parked in front, used to sit a classic apple red Fiat 500 L 1969, though it has since gone to the shop overseas for a much needed makeover. Tiny model Fiats perch on shelves throughout the café alongside glossy magazine lined walls.
Before he followed his older brother Jean Claude from Paris to New York City in his early 20's to help him open a restaurant, Stephane repaired watches and worked at a travel agency. Since then, he has opened a collection of restaurants throughout the city. The Iacovelli brothers are neighborhood veterans of SoHo with past restaurant projects like Café Lure, Jean Claude, Soho Steak, L'Orange Bleue & Provence.
Known for their crunchy panini (the much asked for veggie comes with a generous schmear of goat cheese), Fiat is a classic, affordably priced (with formidable portions) Italian food establishment, serving homemade dishes that Stephane learned while watching his mother cook. No dry pastas here. The linguini with clams and bacon is pleasantly spicy and perfectly al dente, whereas the crown jewel of the menu, a pappardelle pasta with duck confit and truffle oil, is a decadent, savory and mouthwatering counterpart. On warmer days, Stephane likes to serve his own carefully calibrated insalata di mare – a clean and refreshing dish, simply dressed with lemon juice, salt and pepper.
For a moment, you would believe it is a nonna cooking in the back, until you glance towards the open kitchen and see it could very well be Stephane himself putting the finishing touches on your bucatini matriciana.
This is truly the Little Italy of New York City, not the tourist infested streets between Canal and Spring, a lost, once authentic Italian-American urban village, now turned ethnic theme park for out-of-towners.
He is everywhere and yet only with you all at once. He has the quality of being focused in on a one-on-one conversation, but keeps a peripheral eye on the well-being and leisure of his other patrons.
"Try the chocolate mousse. What do you think? Too rich, too heavy?" Although I insist it's perfect, he replies, "Bah, I'm still working on it."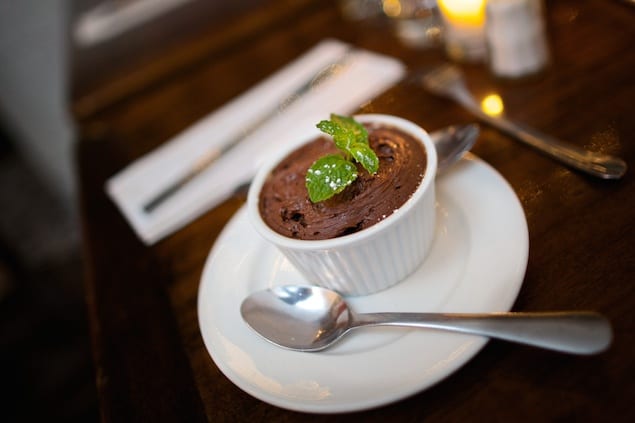 This is not the place to be in a rush. It's a place to have a lazy afternoon, to luxuriate for hours over espresso, wine and some more espresso.
When the sugar from the mousse and the caffeine from the espresso hits my bloodstream, Stephane shows me his latest venture. The Broome Hotel, a boutique hotel 7-years in the making in SoHo between Crosby and Broadway, a collaboration between Stephane, his older sibling Jean Claude and partner Vincent Boitier.
It has a refreshing open-air atrium in the Spanish hacienda style. We pass through the quiet, cool Moroccan tiled halls of hotel, exploring the modern, chic, pleasingly white and chrome accented rooms and finally settle in the still hacienda, surrounded by plush deep blue couches and ivy trickling lackadaisically from their planters, where we chat, and chat and chat. We are in New York City, yet feel far away. He is a Jacques-of-all-trades.
The first time I met Stephane, he had been partying the night before at Acme with his friends, preceded by dinner at Balthazar. As we exchanged standard pleasantries and the formal Q and A of new conversation, several of his friends wandered in over the course of our first hour. Guillard, Vincent, Christian, Stephane and I claimed a corner of Fiat Café where we dined and drank for the rest of the afternoon. They shared that they recently won the soccer championship for team Fiat Café, competing against several other restaurants in the neighborhood, and also recommended French movies I should see. Food, wine and espresso flowed – the pasta just as delicious as the company.
Half-heartedly I rose to leave, weakly claiming I had to go to yoga lest I end up looking akin to a beached whale the next day. They would have none of it. As the afternoon wore on, there we still were, laughing and teasing each other like old friends when we were only passersby on the streets just hours before. When it was truly time for me to leave, they waved me off, Stephane making me promise to come back. It was hard to leave those happy faces, empty plates.
Fiat Café
203 Mott St, New York, NY 10012
(212) 969-1809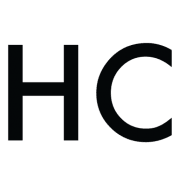 Marisel Salazar
Marisel Salazar lives and works in New York City as a food writer, enthusiastic home chef and restaurant habitué. She comes to NYC by way of Panama and Japan, which imparted on her a deep love of tortillas (the thick, fried sort), sashimi and noodles.