These Pecan Sandies are an easy, buttery slice of baked shortbread cookie loaded with nuts. Simple and oh so sweet.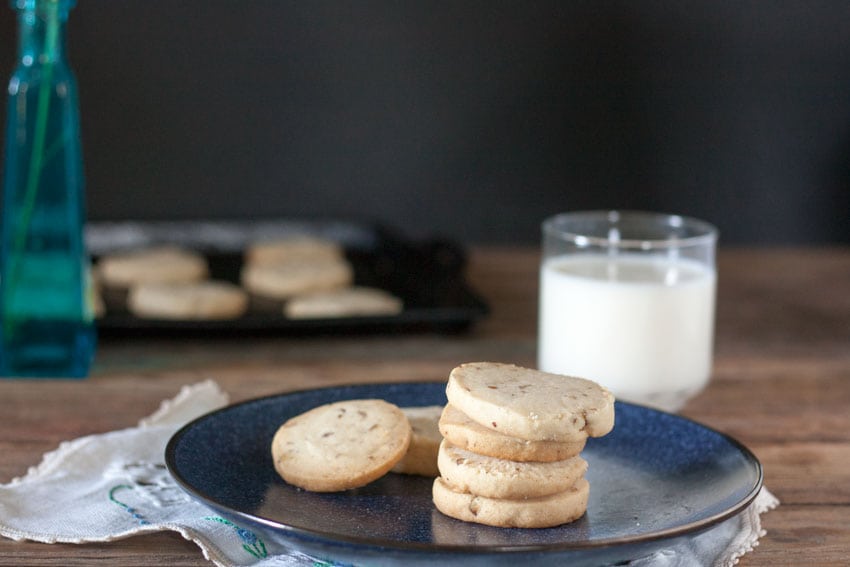 These pecan sandies are super easy to make because I found a recipe from Betty Crocker that is slice and bake. First cream the butter and sugar until fluffy and light. Then add the flour in about 4 additions, mixing just until incorporated in between!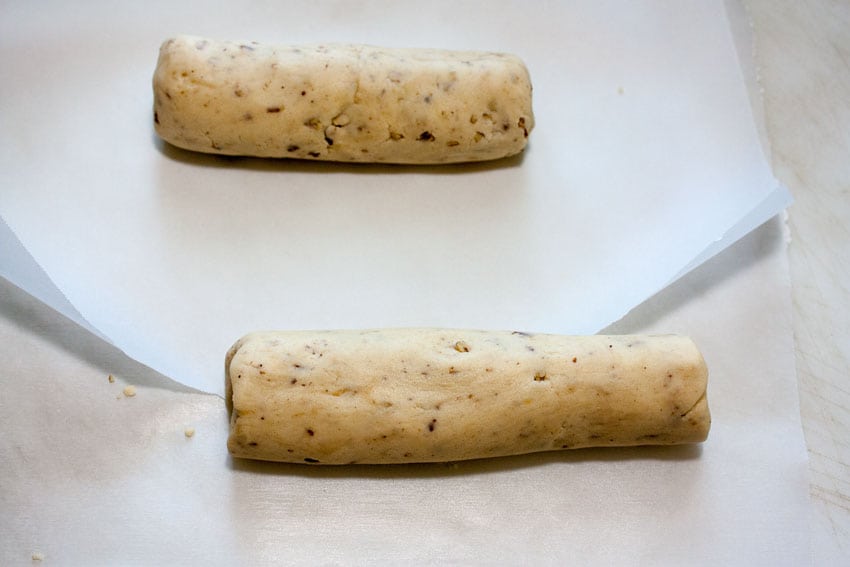 Add the vanilla and pecans and mix to incorporate them.
Break dough into 2 parts. Roll into a log, trying to get the logs as uniform as possible. The dough is very short (the ratio of butter to flour, butter being higher) so it wants to break apart, so squeeze it together. Roll up the log in the parchment paper.
Let the dough cool in the refrigerator for a couple hours. Then slice off 1/4? thick slices. You need a very sharp knife. Because the dough wants to break while you cut it. I found a small pairing knife and rolling the log as I cut helped with the breaking. Bake for 20 minutes at 325°F on a parchment covered baking sheet.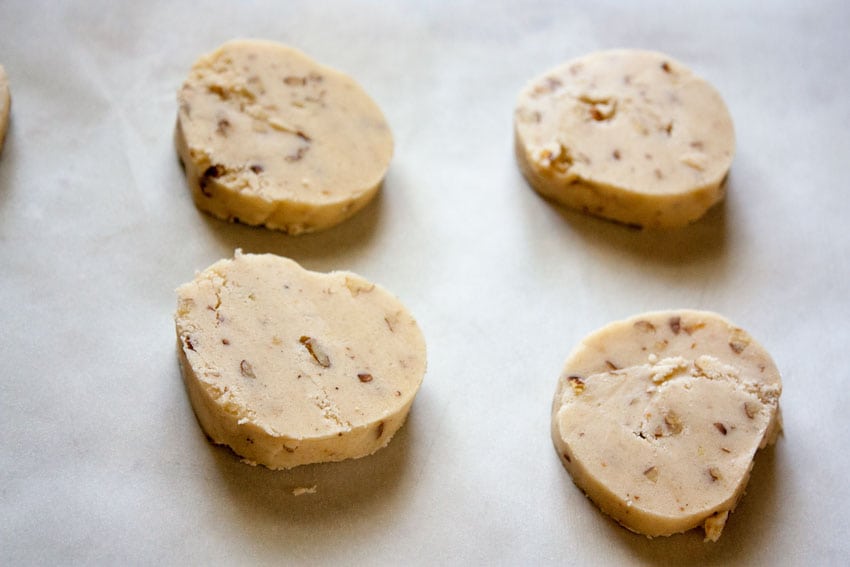 See Also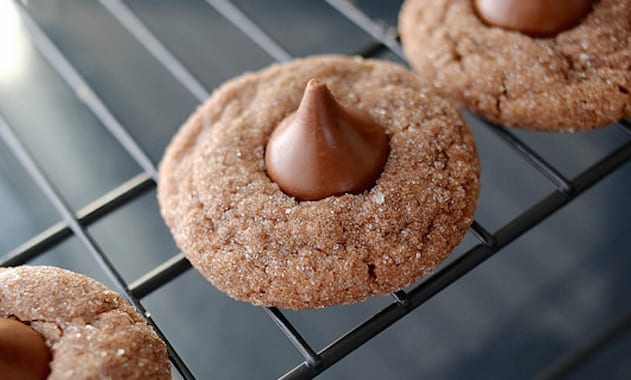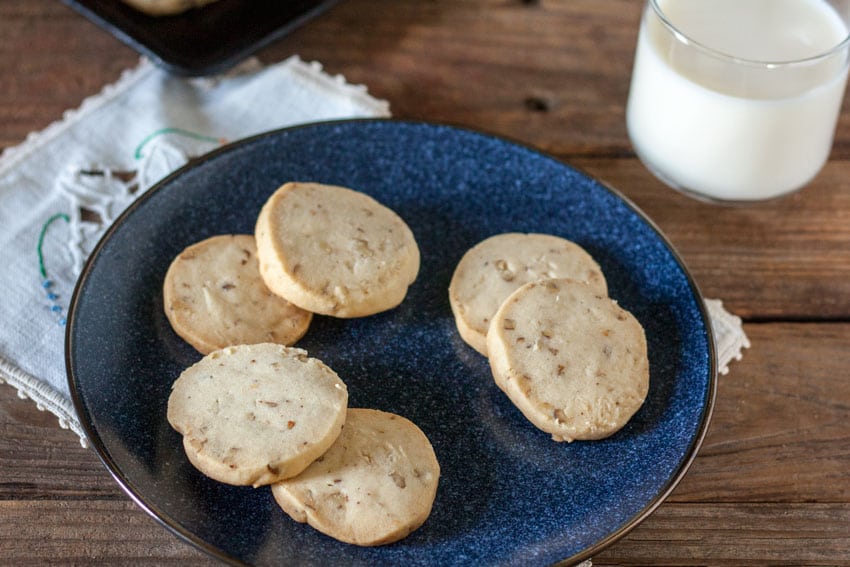 These are little bites of buttery goodness! You will totally be a fan.