A Mexican inspired rice bowl that cooks all day so the flavors enrich and work together beautifully. Rather than enjoying separate toppings piled together at the end, this slow cooking recipe creates a bold chicken and bean bowl with spice.
By Kim Nguyen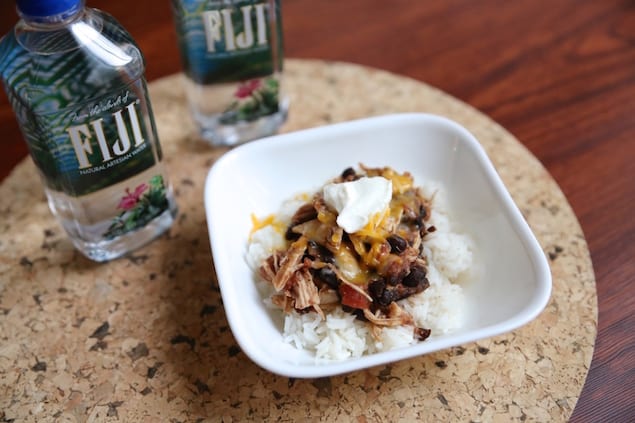 You know what I love most about slow cooking? The entire process of letting all of the ingredients sit together and having the flavors mesh over time. The end result is a balanced tasting meal. Not only that, but the crockpot does all of the work for you. You literally don't have to do a thing while your meal is cooking.
The process is similar to that of Fiji water. Their water starts out as a cloud, comes down as rain, is filtered by volcanic rock, collects, and then is bottled for you to enjoy. It's a lengthy process, but the end result is worth it.
There isn't much for you to do in this recipe, you just have to wait. Patience is the key, my friends! Just like fine tasting water, the earth does most of the work for delicious tasting water. All you have to do is wait until the end and bottle it.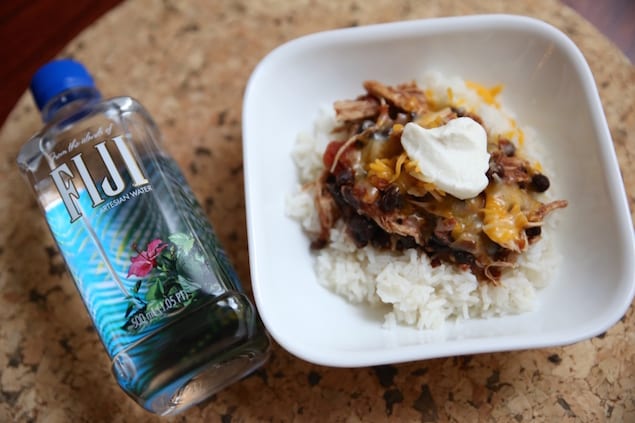 See Also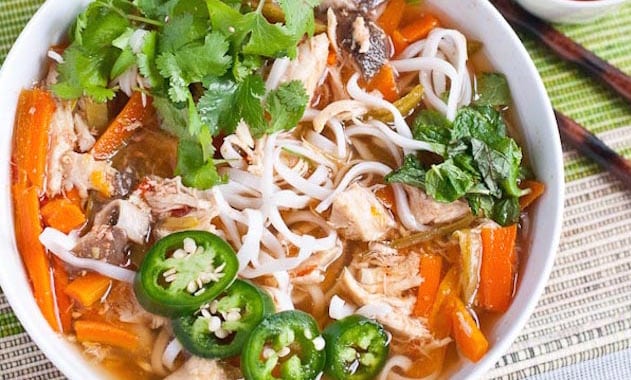 I came up with this recipe because I wanted a delicious tasting Mexican meal without having to separately make all of the toppings. I didn't want to spend all day in the kitchen cooking the beans, making the beef, and chopping the tomatoes for the salsa. I wanted everything to be done at once and ready to eat at the same time. By choosing to serve the mixture over rice instead of wrapping it in a tortilla, that saved me from messy eating.
Get this and many other Perfection Takes Time Recipes here or visit FIJI Water's homepage.
This post is part of "Perfection Takes Time", a partnership between Honest Cooking and FIJI Water.
Kim Nguyen
Kim is your typical 27 year old… except for the fact that she acts like an 80 year old woman. Working full time as a flight attendant in Los Angeles, Kim likes to whip up desserts whenever she has the chance.