This soft yogurt bundt cake is flavored with oranges and served with a delicious Indian cream sauce.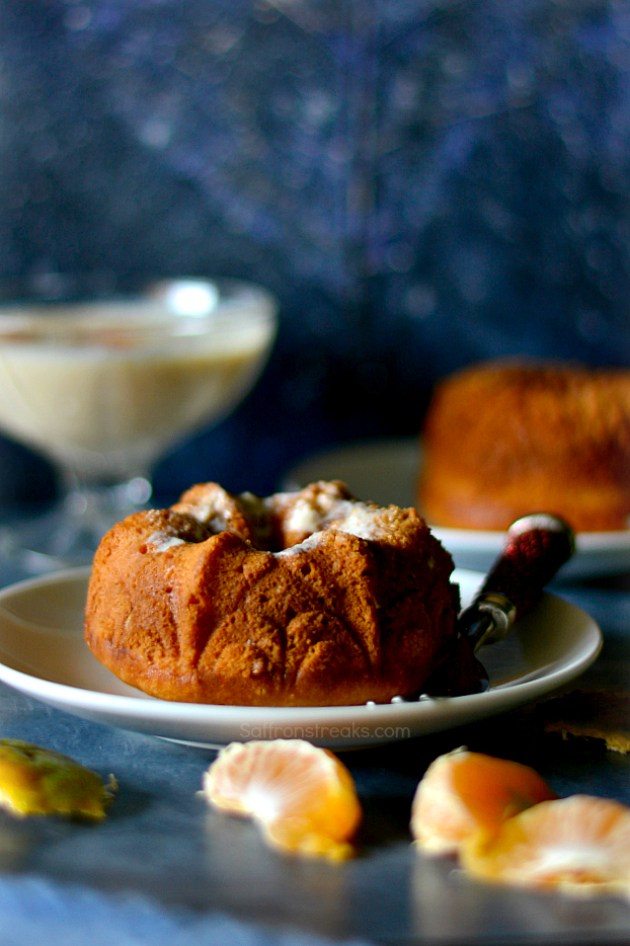 Fresh, juicy oranges are in season now and I do not want to miss the opportunity to bake my most loved and cherished orange cakes. These mini bundt cakes are so pretty and adorable, when dressed with orange glaze or sour cream frosting they transformed into prettiest dessert ever. Like summers are for lemon sour cream pound cakes (I am yet to share that recipe here, every time it vanishes so fast before I get time to take some decent shots), winters are for oranges and tangerines and also for spicy fruit cakes like this pear cake.
Dense texture, moist crumbs and a hypnotic fragrance of oranges effusing out of it with every single bite, and so buttery that easily melts in your mouth. That's the goodness of these yogurt cakes. Yogurt cakes are usually known for super soft moist texture, they add extra moisture to the cakes and when react with acidic ingredient like chocolate or lemon or oranges, they also acts as a leavening agent. Thus making the cakes light and airy.
French yogurt cakes or better known as gateaux de mamie "Grandma's cake" are perhaps the most simple yogurt cakes that exists, and interestingly not only those petite jars of French yogurt are used in the cake, those jars also acts as a unit of measuring other ingredients of the cake. Like two jars of sugar, three jars of flour, one jar each of yogurt and oil and so on.
These orange yogurt mini bundts are great accompaniments as evening tea time cakes or dress them up with little orange glaze, or sour cream frosting to serve them as an individual desserts.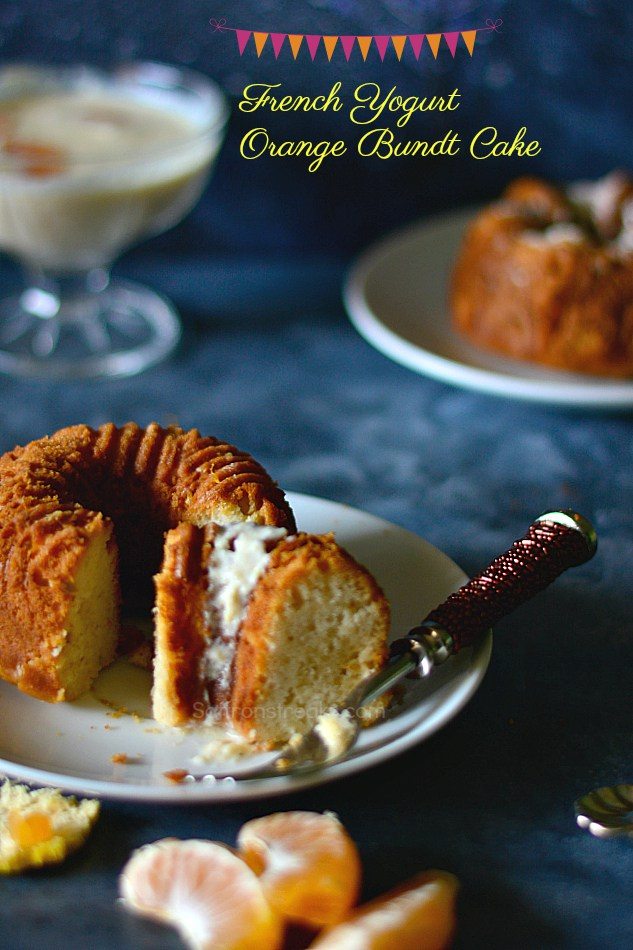 But let me ask you one thing.
Have you ever tried a cake with rabdi topping?
See Also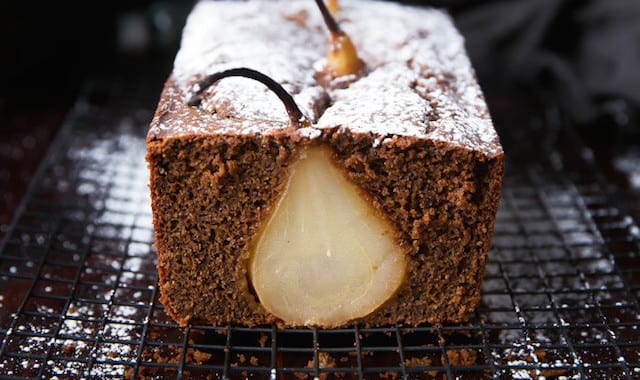 Yes, you hear me right. Rabdi are quintessential part of any Indian sweet platter for festive occasions, and they are also great as cake toppings.
Some fusions are just scripted in heaven and it will make you fall in love with them. What could be more heavenly and delish than a piece of traditional French yogurt cake infused with orange zest, orange juice, and orange oil baked to perfection with super moist crumbs, soft melt in mouth texture and heady orange flavour, soaked in orange syrup and then served with orange cream or better known in India as basundi or rabdi with oranges.
Get the Rabdi recipe from here. Orange basundi or Indian thickened orange cream.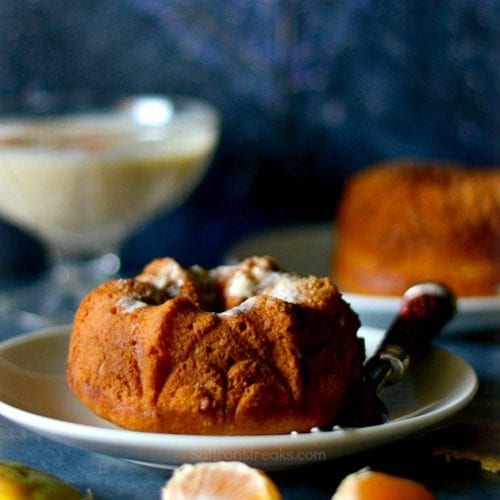 Orange and Yogurt Bundt Cake
Sukanya Ghosh
This soft yogurt bundt cake is flavored with oranges and served with a delicious Indian cream sauce.
Ingredients
Cake
All purpose flour : 1½ cup

Baking Powder : 1 tsp

Salt : 1/4 tsp

Baking soda : a pinch

Brown Sugar : 3/4 cup granulated

Yogurt : ½ cup + plain and thick set

no whey or liquid

Eggs : 2

Butter: ½ cup approx 100 gm softened

Orange juice freshly squeezed : 3 tbsp

Orange zest : 1 tbsp +

Orange oil

optional : 1 tsp
orange syrup
One cup water

Juice of one orange

1/4

cup

granulated sugar
Sukanya Ghosh
Sukanya writes the blog Saffronstreaks, a food and travel blog where she experiments in the kitchen spiced up with interesting food stories and gourmet travelogues. She loves to cook with fresh produce, enjoy both spicy and sweet and her many dining out experiences become cherished memories. Sukanya is from India but now lives in North Carolina, USA.