This quick drop cookie isn't far from the oatmeal raisin cookies of youth, but this version replaces the raisins with pecans. The frosting — a simple combination of powdered sugar, whisky and cream — dresses it up for grown-ups, and since is not cooked, the whiskey comes through with a pleasant little nip.
By Alisha Lumea & Polly Legendre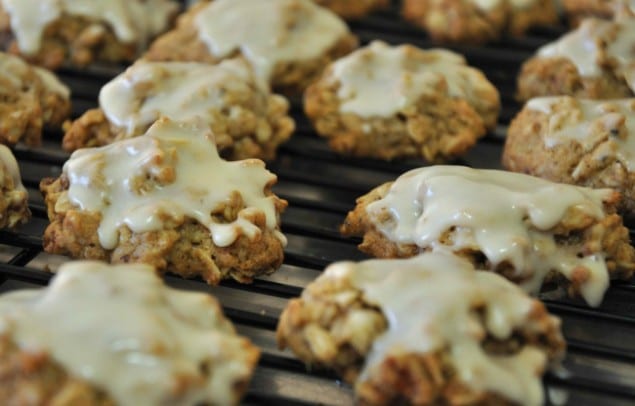 Oat Pecan Cookies with Whiskey Frosting
Author:
Alisha Lumea & Polly Legendre
Ingredients
Cookies
1 cup (2 sticks / 225g) unsalted butter
½ cup (60g) granulated sugar
½ cup (60g) brown sugar, packed
2 eggs
1 tbsp whisky
1 ½ cups (180g) all-purpose flour
½ tsp salt
1 tsp baking soda
1 tsp ground ginger
1 tsp ground allspice
3 cups (360g) oats (not steel cut)
1 cup chopped pecans
Frosting
1 ½ cups (180g) powdered sugar
3 tbsp whisky
3 tbsp heavy cream (or half and half, or whole milk)
Instructions
Preheat oven to 350F (175C).
In a bowl, blend together the flour, salt, baking soda and spices.
In a separate bowl, beat together the butter and sugar until light and fluffy. Add the eggs and the tablespoon of whisky and beat to blend.
In two or three additions, add the dry mixture into the wet mixture and blend together. Add the oats and pecans and mix until the oats and nuts are evenly distributed.
Drop the cookies on an ungreased sheet in rounded teaspoonfuls. Bake about 10 minutes, or until cookies have lightly browned. Put on a wire rack to cool.
While cookies are cooling, make the frosting. In a bowl, combine the powdered sugar, whisky and cream and whisk gently until combined. This will take just a few seconds. The frosting will be a thick liquid.
Using a knife or pastry brush (easier to manage on the bumpy cookie surface), spread the frosting on the cooled cookie and put aside to set up.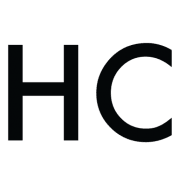 Alisha Lumea & Polly Legendre
The first American to graduate from the Ecole Supérieure de Cuisine Française, Polly cooked for nine years in some of the top Michelin-starred kitchens in Paris, and then as a private chef back in San Francisco. Alisha earned a Grand Diplôme in Pastry Arts from the French Culinary Institute and founded the artisanal chocolate company CocoaVino. Named a "Tastemaker" by Food & Wine Magazine, Alisha's work as a confectioner has been widely recognized in the media, including: Gourmet, New York Times, Wall Street Journal, Washington Post. They write on their blog Scotland Distilled: a culinary journey to the soul of whisky to explore the undiscovered bounty of the culinary landscape they've fallen in love with. When not in the kitchen, Polly and Alisha run the firm Polish to help food entrepreneurs around the world.