New York City has gotten its very own Hofbräu Bierhaus, and expects to become a mecca for anyone with a soft spot for saurkraut and beer.
By Kalle Bergman

It might sound kind of weird, but nevertheless, you can now find a Bavarian bierhaus in the middle of midtown Manhattan since March 10th. Inspired by the classic beer halls of Southern Germany, the founders decided that it was time for the good people of The Big Apple to get themselves a taste of Bavaria. In a large space on 3rd Avenue and equipped with 24 beer taps, Bierhaus NYC is now open for both lunch and dinner, and they hope to attract both German expats, local beer fanatics and basically anyone else who loves kraut, sausages and malt.
What: Hofbräu Bierhaus
Where: 712 3rd Ave at 45th Street, New York, USA
Phone: +1 646 580 2437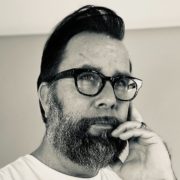 Kalle Bergman
Kalle Bergman is a food writer and media entrepreneur who is the founder of Honest Cooking and PAIR Magazine. As a food writer, his writing has been regularly featured in publications like Gourmet, Los Angeles Times, Huffington Post and Serious Eats. He is obsessed with simple food, more often than not from his native Scandinavia.