PARTNER POST: May 26 is National Pinot Grigio Day. We're celebrating with Cavit Wines by sharing refreshing spring and summer recipes that pair perfectly with Pinot Grigio.
Featuring bright spring vegetables and lemon, this risotto is a delight to the tastebuds and pairs perfectly with Pinot Grigio wine.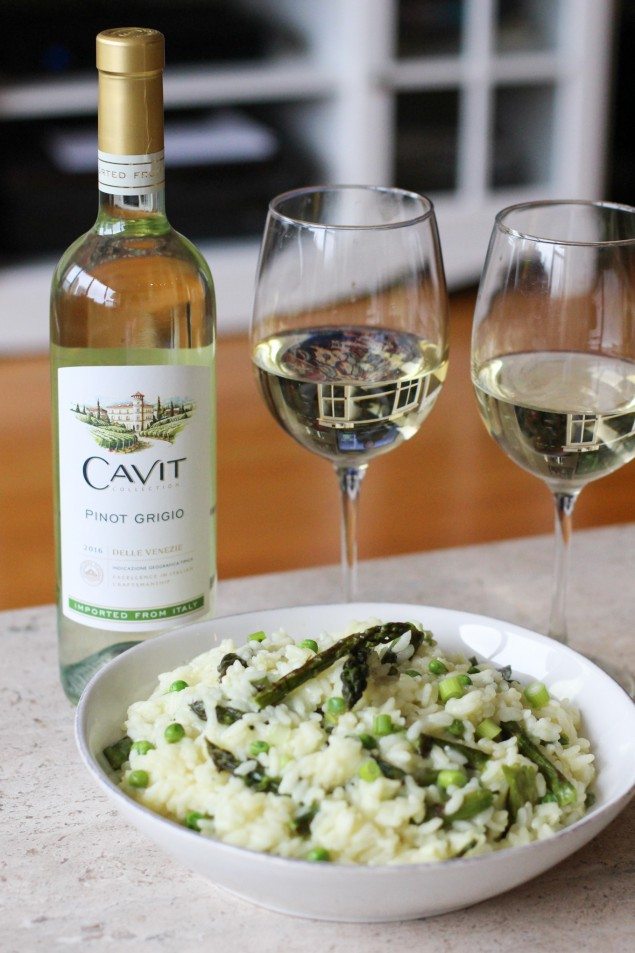 Happy national pinot grigio day!!
Don't worry, I didn't know it was a thing either. Not complaining, though! Instead, I'm celebrating with Cavit Pinot Grigio! I've actually been drinking Cavit Pinot Grigio since long before I could ever work with them. It's a really refreshing and crisp – and it's super affordable! Now that my knowledge expands past girls night, I also know that Cavit first introduced this wine to the United States back in 1977, and now they have named the Friday before Memorial day this national holiday. Again, NOT complaining!
I decided to pair this wine with a spring vegetable risotto. Yes, I could have made an appetizer (probably some sort of crostini – I love crostini) but I thought it would be more fun to show you how to make something a little bit more dinner focused. So many people get intimidated by risotto, but it's really not as hard as you think! All you need is some patience, a good playlist, and a glass of Cavit Pinot Grigio in your hand. All of a sudden, stirring the rice doesn't seem so daunting, now does it?!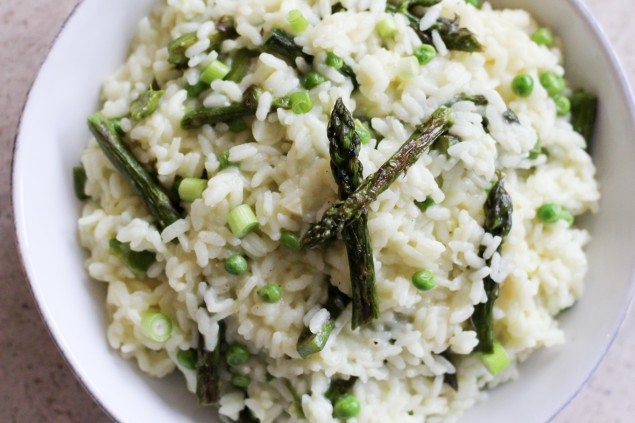 Are you celebrating National Pinto Grigio Day this year?! Do you like to cook when you drink wine – or you usually go out/order in?! Or do you just need your best gal pals, the bottle (or two) and that's it?! I always love hearing all of your different preferences!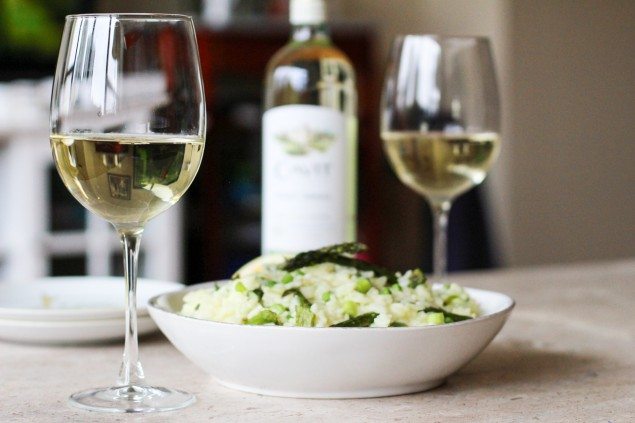 I added lemon and green onions to this version to keep the flavor nice and bright. Those adjustments makes this recipe so much better for Spring and Summer than heavier versions. Little things make all the difference!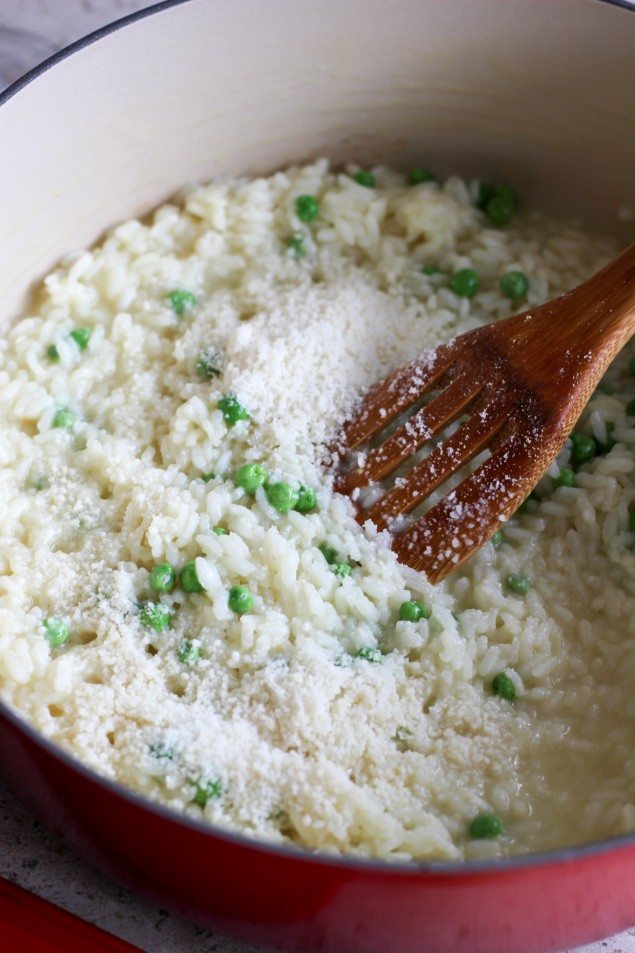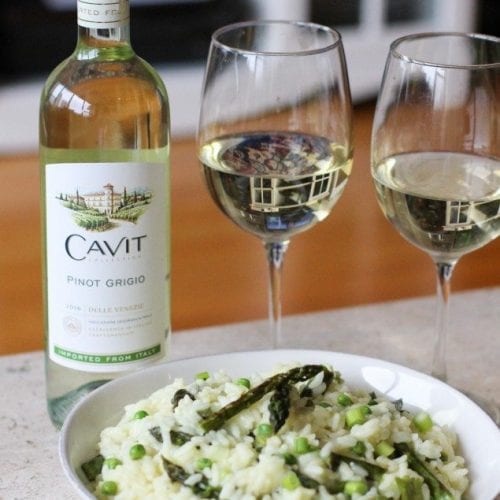 National Pinot Grigio Day: Spring Vegetable Risotto
Lauren Nolan
Featuring bright spring vegetables and lemon, this risotto is a delight to the tastebuds and pairs perfectly with Pinot Grigio wine.
Ingredients
1.5

cups

arborio rice

3

cloves

garlic

1

bunch asparagus

5

cups

broth

1/3

cup

vermouth

1/3

cup

romano

or parmesan cheese

1

tbsp

olive oil

salt and pepper

1/2

lemon

1/4

cup

peas

3

green onions
Instructions
Preheat the oven to 400 degrees. Add your broth to a pot and keep warm over low heat.

Mince the garlic cloves and cook over medium heat with olive oil until fragrant.

Add the arborio rice and stir around so the oil coats the rice.

After a few minutes, once the rice starts to toast ever so slightly, add the vermouth. Cook until the liquid has absorbed into the rice.

Now it's time for the broth! Add a ladle at a time, stirring every so often to help the rice absorb the liquid.

Wash and trim the asparagus and toss in olive oil, salt and pepper. Pop those in the oven for about 20 minutes.

While the asparagus cooks, keep adding broth to your rice. Add broth, stir, check to see if it's absorbed, add more.

Repeat until the rice has puffed up and becomes tender. Not sure if it's done? Taste it!

Squeeze the lemon into the risotto and stir.

Add the peas and stir. I used frozen peas for this, which works fine because the rice is so hot. It defrosts them right away!

Chop the green onions and stir those in, too.

Take the asparagus out of the oven, chop them into bite sized pieces and add those in, as well.

And last but not least, stir the cheese in.

Serve with Cavit Pinot Grigio!
Lauren Nolan
Lauren is the founder and editor of www.lakeshorelady.com. She shares her personal style, shopping tips, and of course - step by step recipes. She firmly believes that healthy food should be delicious, but a slice of pizza can solve almost any problem.