Individually, these braised chicken and couscous recipes are delicious. Pair them together for a complete Moroccan meal that works for everyday or impressing guests.
By Jenessa Gerber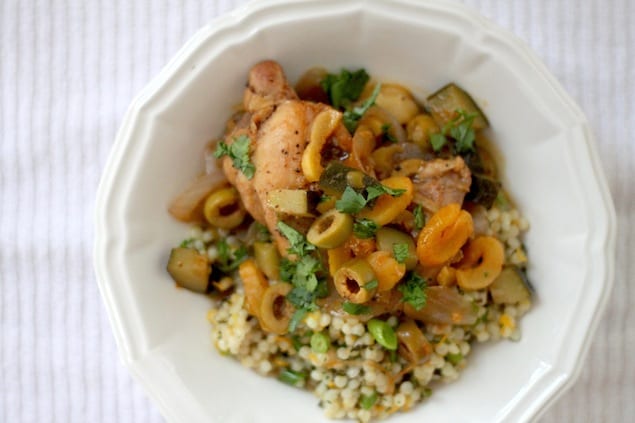 Each week I revisit my list of travel-inspired dishes I want to recreate to post on the blog with some witty/inspired story behind them.  It includes Basque salted cod pintxos, Turkish simit, Peruvian lomo saltado, and French pork rillettes smeared across a tartine and topped with little gherkins, to name a few.  The beautiful images of food are paired with even prettier pictures I dig off of my external hard drive, exporting all the readers to a different place and time (like 2009, or something) where life is always simple and the food is always good.
And then I just make another Moroccan dish instead.
While I actually have been to Morocco (truly one of my favorite places and I break a little inside thinking I might never see it again), I never had a dish like this when I was there.  But, instead of this being a dish tied to rosy memories of exotic locations, it's tied to one of those memories which triggers a visceral nose-scrunching embarrassment – the surprise party for my 30th birthday that I handled poorly, to say the least.  While the birthday girl was not very gracious, the food was delicious and I'm glad I walked away with this recipe to make 6+ months later.
I guess Moroccan is a frequent go-to cuisine for me because it combines the hearty warmth of dishes like a Mexican posole or Thai noodle with the flavor profile of the Middle East.  In general, anything that combines braising and warming spices is a win for me.  In many ways this dish is perfect for fall in that it combines braised, tender meat with citrus and spices you might find in Western seasonal meals.  It's also a quicker, less spice-intensive version of a North African tagine, and probably would be fantastic with the addition of Moroccan preserved lemons.  If you've just been looking to take your side dish game up a notch, the orange zest couscous is a good one to add to your repertoire.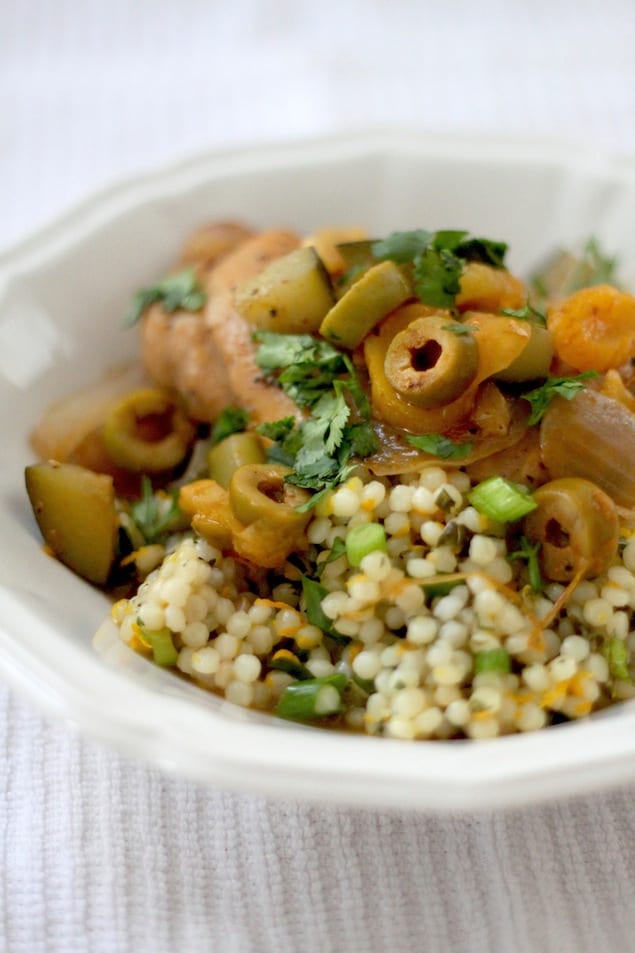 Moroccan Braised Chicken with Apricots & Orange Zest Couscous
Individually, these braised chicken and couscous recipes are delicious. Pair them together for a complete Moroccan meal that works for everyday or impressing some guests.
Author:
Jenessa's Dinners
Ingredients
For the Chicken:
2 lbs. (900g) boneless, skinless chicken thighs (trimmed)
1 tbsp. (15ml) vegetable oil
salt and pepper for seasoning
1 large onion, sliced
1 zucchini, diced
1 tbsp. freshly grated ginger
2 cloves of garlic, minced
1 cinnamon stick (2-3")
1 tsp. (5ml) ground cumin
1 tsp. (5ml) paprika
3 cups (7dl) low-sodium chicken stock
½ cup (90g) sliced green olives
½ cup (75g) dried apricots, thinly sliced
1 tsp. (5ml) fresh lemon juice
2 tbsp. (5g) chopped cilantro
For the Couscous:
1.5 cups (175g) Middle Eastern or North African couscous
1.5-2 cups (355-475ml) water (depending on couscous)
1 tsp. (5ml) salt
¼ cup (13g) thinly sliced scallions
zest of 1 orange
1 tbsp. (2.5g) chopped cilantro
1 tbsp. (2.5g) chopped mint
1 tsp. (5ml) fresh lemon juice
1 tsp. (5ml) olive oil
Instructions
Heat the olive oil in wide, deep pan over medium heat. Season the chicken well with salt and pepper then brown over medium-high heat, about 4 minutes on each side. Remove from pan and set aside.
Reduce the heat to medium, and cook the onions about 5 minutes, until soft and browned. Add the zucchini, ginger, garlic, cinnamon stick, cumin, and paprika. Cook about three minutes.
Add the stock, olives, and apricots to the pan and bring to a boil.
Return the chicken to the pan, reduce to a simmer, and cover for about 20 minutes (or until chicken is tender and cooked through).
While the chicken simmers, cook the couscous in boiling, salted water about ten minutes (or until water is fully absorbed). Set aside and allow to cool slightly.
Combine the couscous, scallions, orange zest, cilantro, and mint in a large bowl. Toss with lemon juice, olive oil, and any additional salt to taste.
Serve chicken over the couscous with additional cilantro and lemon juice as garnish.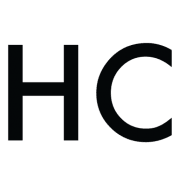 Jenessa Gerber
Jenessa is a born and bred Chicagoan who cooks up dishes inspired by years of globetrotting. She believes in the diplomacy of food - its power to help us connect to the history and culture of far-flung places through our senses. When she isn't cooking, Jenessa is teaching history, traveling the world, or doing both at the same time.