A delicious deep fried treat made with solid milk and coconut stuffing. Too though to eat just one.
By Kankana Saxena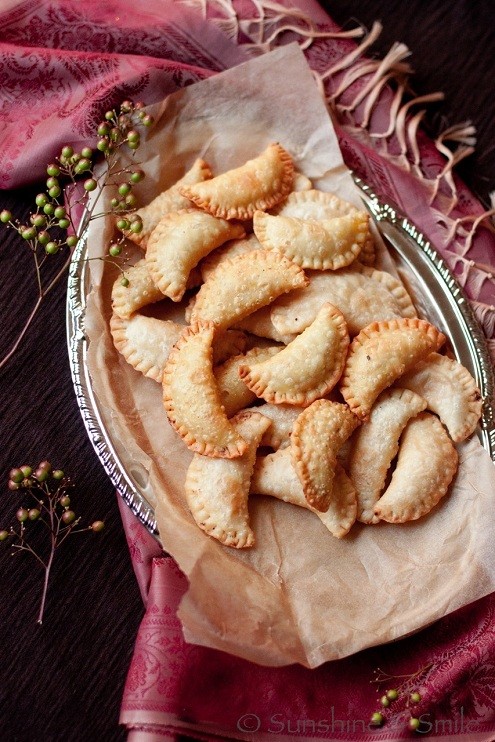 Gujiya is a very common Indian sweet prepared during this festive season. You may call it Puli Pitha, Karjikai, Kadubu or even Emapanadas.. they all look almost the same except that they are made in different styles with different stuffing.
For the stuffing, I chose Mawa (also known as Khoya) and it's as simple as solid milk. It can be prepared at home by slow cooking milk in an open iron wok for hours and it also involves constant stirring. I do not have that much of patience and since Mawa is so easily available in Indian store, why take the extra trouble.
See Also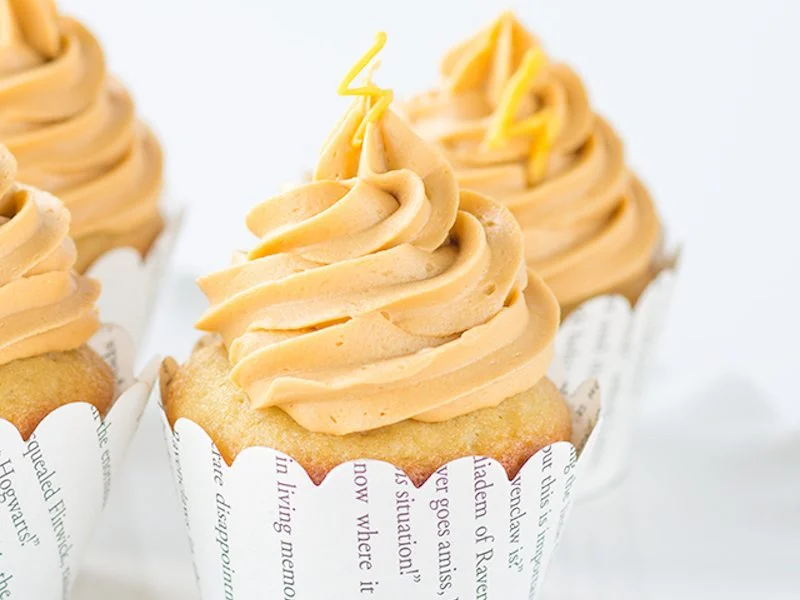 Mawa Gujiya – A traditional Indian festive sweet
A delicious deep fried treat made with solid milk and coconut stuffing. Too though to eat just one!
Ingredients
for the stuffing
1-1/2 cups grated mawa/khoya
½ cup grated coconut
1 cup powdered sugar
1 tbs cardamom powder
½ cup grated nuts (cashew, almond, pistachio or whatever you have at home)
a pinch of nutmeg
for the dough
1-1/2 cups all purpose flour
3 tbs ghee/butter
water for kneading
vegetable oil for deep frying
Instructions
In a bowl, mix the flour and ghee until it's crumbly.
Add little water and knead for a short while to make the dough soft (do not knead for too long).
Cover it with a kitchen towel and let it rest for 15 mins.
For the stuffing, heat a non-stick pan and cook the grated mawa for about 2 minutes.
Pour it in a bowl and let it cool down.
Mix all the other stuffing ingredients to the bowl and keep it aside.
To make the gujiyas, you could either use a mold or use the old school way, like I did.
Take some dough, make a ball and roll it very thin (do not add any flour as you roll the dough).
Take a cookie cutter or anything else that will help you cut few circles out of the dough (I used a 3-inch cookie cutter).
Put 1tsp filling in the tiny circle, fold it half and use a fork to press the edges.
In a pan or wok, fry enough oil for deep frying these gujiyas.
The key thing to remember is that do not make the oil too hot. It should be medium hot and fry these until they're light golden brown in color.
Let it cool before you bite into it.. it's tough to wait, trust me! I love it when its warm.. but it tastes good even when it's cooled to room temperature.
Gujiya
 can be kept in airtight jars for few weeks but depending on the filling you chose, it could be either kept in room temperature or refrigerator. I like to enjoy these a lil' warm. So, I microwave these for few seconds before taking a big bite. These are so delicious that it's tough to store them for a long time.
Kankana Saxena
Kankana Saxena shares culinary journey, travel stories and passion for photography in her blog 'Playful Cooking'. Her cooking style is mostly nutritional with little bit of indulgence here and there. She believes in the mantra 'homemade is happiness'! She is a native of India but currently resides in Santa Clara, California with her husband.