Often, the simplest pastas are also the best tasting pastas. This one certainly falls in to that category.
Text And Photos By Alida Ryder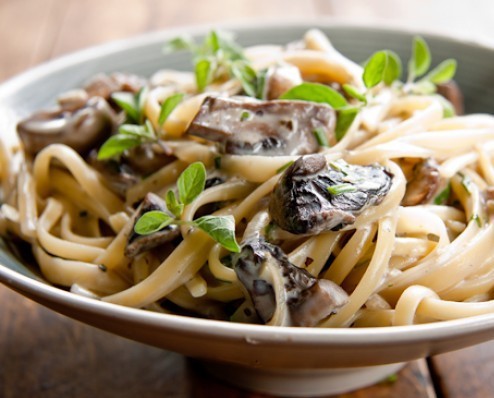 Sometimes, all I need is a bowl of comforting pasta. I don't even care what sauce/flavourings I have on it. I just want perfectly cooked pasta. Even something as simple as garlic-butter would be perfect. But alas, my family expect more of me than just garlic-butter spaghetti. So I have to compromise and give them something slightly more substantial but I still need it to be easy-peasy and no-fuss.
My family have come to expect a few Vegetarian meals from me a week. I don't always do Meatless Monday but I do Meatless twice a week generally so I feel I make up for it. I have said it many times before and I'll say it again. I know it's hard to cook Vegetarian food for men (and women) who expect meat with every meal, but it's amazing how filling and satisfying a Vegetarian meal can be. So that's why I will keep hammering on about it until I get less complaints from so called "chicken-is-a-veg"-type people. Try ONE MAIN MEAL a week without meat. Just one. If you hate it, then fine, at least you tried it. But you have to give it a go. If you combine good quality, wholegrain carbs with fibre-rich vegetables, you are bound to be satisfied. And not only will your heart love you, your wallet will too.  I know it's daunting to go into the world of meatless cooking but if you have a few recipes up your sleeve, it will make it easier.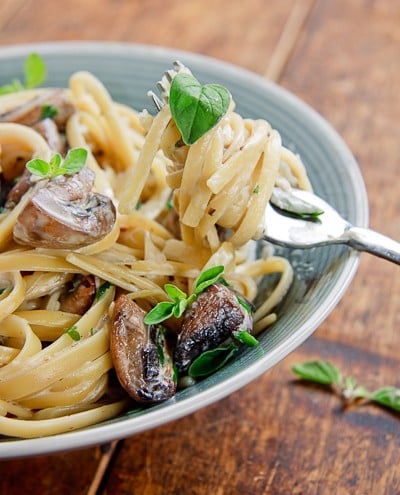 But back to this recipe. Even though I absolutely adore cooking, there are just nights when I can't stand being in the kitchen. It's too hot, I'm not feeling it and all I want to do is lie on the couch and watch Cake Boss. Pasta is perfect for night's like that because, it's so easy to rustle a sauce together which cooks in the same time as the pasta does. Enter Linguini with Garlic & Mushrooms. I added a touch of reduced fat cream to my sauce but if you don't have it or you don't want to add it then just reserve some of the pasta's cooking water to loosen everything up a bit, once combined. It's really probably the easiest thing I've ever cooked and my family all loved it.
See Also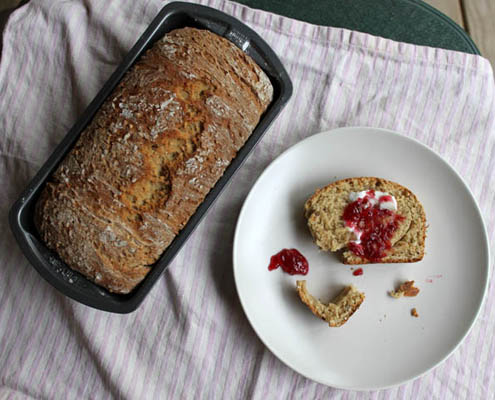 Serves 4
500g/1 pound Linguini
500g/1 pound Portabellini mushrooms, sliced
2 large leeks, finely chopped
4 garlic cloves, thinly sliced
1/2 cup/125 dl reduced fat cream (optional)
juice of 1/2 lemon
salt & pepper to taste
fresh oregano to serve (optional)
1. Bring a large pot of water to the boil and add the linguini. Cook for +- 10 minutes until Al dente.
2. Meanwhile, in a large sauce pan, fry the mushrooms and leeks until all the liquid from the mushrooms have evaporated and the mushrooms have started to brown (+- 5-7 minutes). Add the garlic and fry for another minute.
3. Add the cream and lemon juice and season to taste.
4. Drain the linguini and toss through the sauce. Serve with extra cracked black pepper and a few Oregano leaves.
Alida Ryder
Alida Ryder is a South African food writer and blogger. She has a passion for simple and delicious food, as well as fun and healthy family cooking. She shares her tips and recipes on her Simply Delicious blog and of course here at Honest Cooking.