Cindy Wang pays a visit to a more than 150 year old tea house in Uji, outside of Kyoto.
By Cindy Wang
Uji, a tranquil and charming town 30 minutes outside of Kyoto, is known for having the best green tea in all of Japan. Among the many tea roasters and sellers, 150-year-old Nakamura Tokichi is especially well-known not just for serving excellent tea, but also a range of tea-flavored desserts that will delight even those who are not in the habit of tea drinking.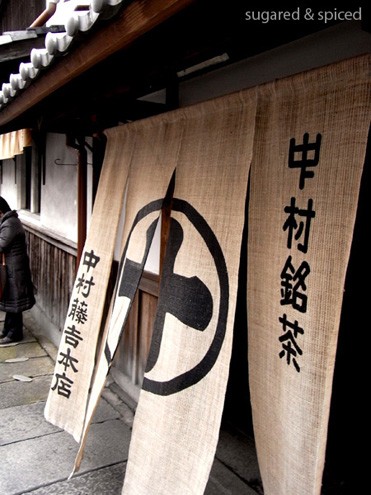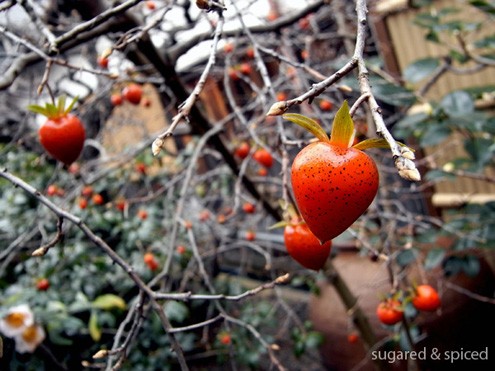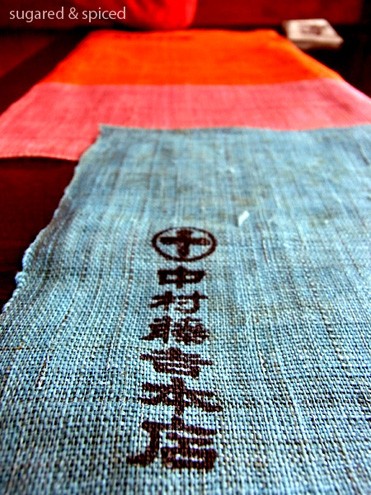 For lunch, we ordered a set of tea soba and a set of tea udon, each including a bowl of seaweed-seasoned rice, pickles, and a cup of tea jelly dessert. To be honest, the tea flavor was almost indiscernible and the noodles, while decent in flavor, are not really a destination in themselves. The miniature dessert, on the other hand, was a delightful cup of tea jelly, sweet red bean paste, and glutinous rice ball.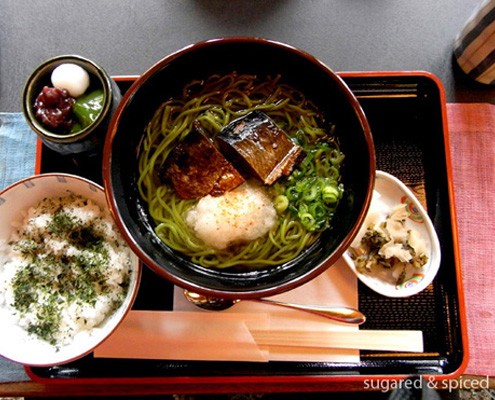 So of course we went on to order full-sized desserts. The first one we tried is modestly named "tea jelly" but was in fact so much more than that: 3 scoops of gloriously rich tea-flavored ice-cream, pieces of quivering tea jelly, chewy glutinous rice balls, and a bed of rice crispies at the bottom offering a nice texture contrast. Though the dessert usually only comes in one flavor of ice-cream – either matcha tea (green color) or roasted green tea (brown color) – the waitress gave me both flavors upon request.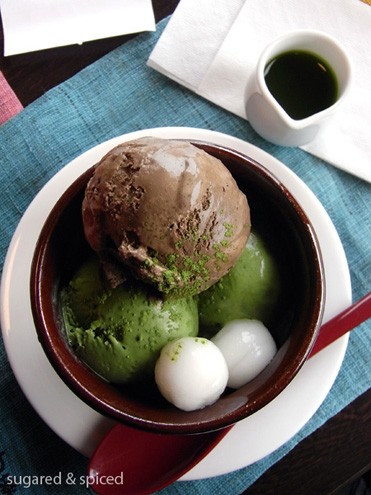 We also tried the chiffon cakes, which were light and fluffy in the most heavenly way. Better yet, they came with a cup of soft-served ice-cream also topping a bed of rice crispies. Perfect!
See Also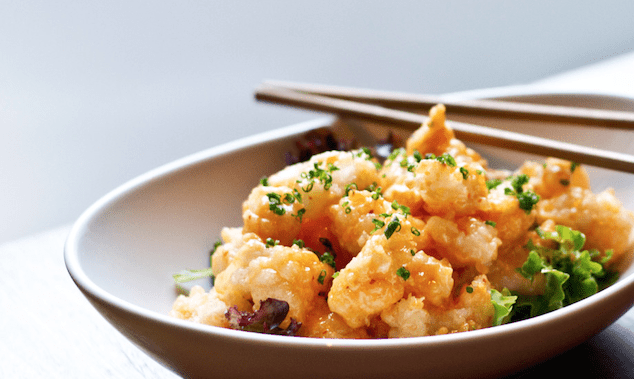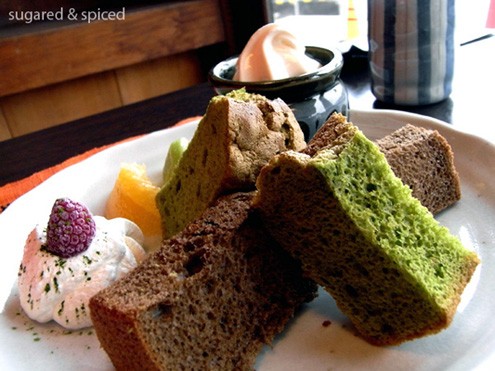 When in Kyoto, do yourself a favor and visit Nakamura Tokichi. You will not be disappointed.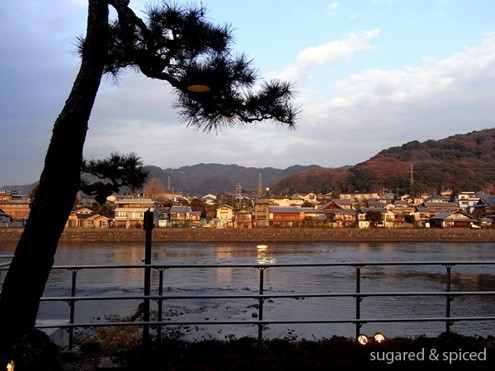 Nakamura Tokichi (Main Store)
Address: 10, Ichiban Uji , Uji-shi, Kyoto
Tel: 0774-22-7800
Hours: [Tea Shop] 10:00am-6:00pm [Cafe] 11:00am-6:00pm
Website: www.tokichi.jp
Price: [Set Meal] ¥980-1,100 [Desserts] ¥720-800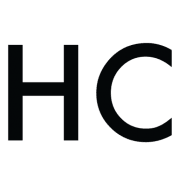 Cindy Wang
Cindy started as the Shanghai/Taipei city columnist at Honest Cooking, but has packed up her life in August 2012 and moved to Paris to pursue her dream of becoming a pastry chef. With a dedicated sweet tooth, Cindy scours the city of Paris for the best pastries and shares them with the world both on her own blog Sugared & Spiced and here at Honest Cooking.