Take a bite of José Andrés vibrant noodle bar by trying his famed Dan Dan Mian recipe.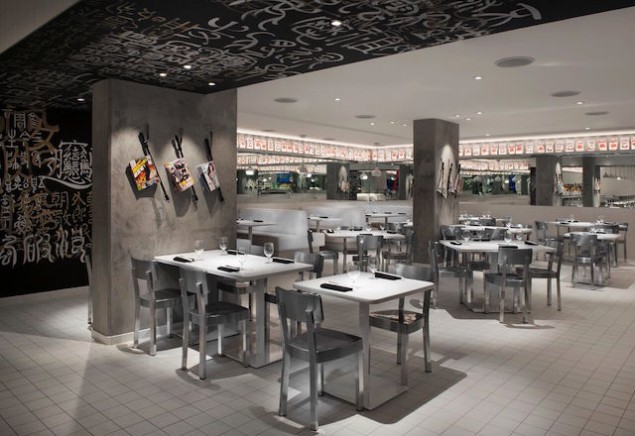 courtesy of SLS Las Vegas
José Andrés has done it again, but this time with Asian food. Inside the SLS Las Vegas Chef Andrés creates mouth-watering, stunning noodles dishes with a variety of Asian influences. Always casual and delicious, the restaurant attracts customers looking for an approachable eating expereince while hoping to introduce their tastebuds to new things.
From Dan Dan Mian noodles to the traditional Ants Climbing a Tree with vermicelli, bok choy, sesame, pea shoots, and a spicy chili, guests are able relax in this cool, lounge-like atmosphere. But it's not all noodles. Get down to a variety of dim sum, beautiful salads, and cold or hot soups. Don't forget the drinks! A good noodle joint wouldn't be complete without a well endowed beverage menu. A concise sake and wine menu leaves plenty of options to perfectly pair without overwhelming with too many choices. Crack beers from Japan or Thailand or their traditional cocktails complete with an Asian twist.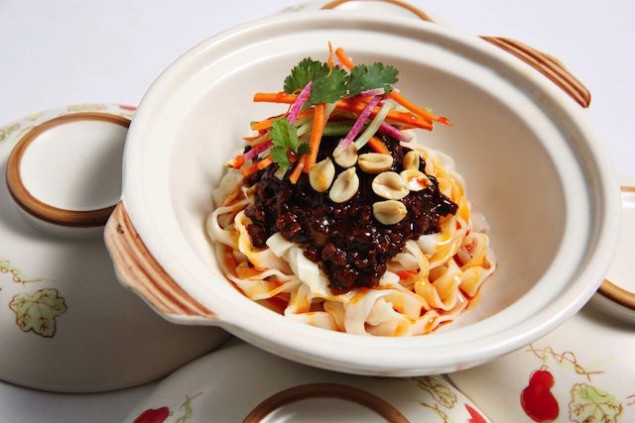 Jill Paider / SLS Las Vegas
Bring the vibrant flavors of Ku Noodle into your home kitchen by trying José Andrés' Dan Dan Mian recipe for yourself.

Ku Noodle's Delicious Dan Dan Mian
Take a bite of José Andrés vibrant noodle bar by trying his famed Dan Dan Mian recipe.
Ingredients
Dan Dan Sauce
.5 tsp Cayenne pepper
2 tbsp cup sugar
.5 tsp Sichuan Peppercorn powder
1 tbsp Aged soy sauce
2 tbsp dark soy
1 tsp shao xing wine(Chinese cooking wine)
2 tbsp sesame paste
¼ cup sweet bean sauce
1 tsp Chile oil
¾ cup Chicken stock
.5 Tbsp sesame oil
slurry
1 oz corn starch
1 oz cold water
For the Dish
5 oz ground pork
1 tbsp minced ginger
1 tbsp minced garlic
2 tbsp canola or vegetable oil
½ cup julienne carrot
½ cup julienne cucumber
½ cup julienne watermelon radish (can be left out if unavailable)
10 oz handmade or store bought wide wheat noodle
¼ cup cilantro leaves
¼ cup roasted peanuts
1 tbsp black vinegar
Instructions
Sauce
Mix sesame paste well before using.
Combine all ingredients but chicken stock and mix well with hand blender.
Bring chicken stock to boil
When it comes to a boil slowly incorporate into the rest of the sauce.
Slurry
Mix corn starch and cold water together.
For the Noodles
Bring a large stock pot of water to boil.
Add noodles being sure they are not stuck together
Cook until tender but still chewy. Cooking time will vary depending on noodle brand.
Drain off all water and add to large bowl
Heat up wok or large sauté pan add a canola vegetable oil and heat until it smokes
Once smoking add the ground pork and brown be sure to keep the pork moving to cook evenly.
Add garlic and ginger cook for 30 seconds.
Add the sauce and cook for 30 seconds. Sprinkle in more cayenne if you prefer it more spicy.
Slowly add the slurry until the sauce is thick like heavy gravy (you may not need all the slurry)
Ladle sauce over the noodles and garnish with julienne vegetables, peanuts, cilantro and vinegar.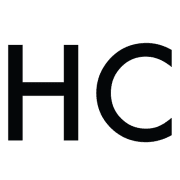 Honest Cooking
The Honest Cooking editorial team handpicks inspiring culinary stories to share with you that we think are beautiful. As an international online culinary magazine with the ambition to truly change the face of online food media we hope to create an inspiring place for serious culinary debate, salivating recipes, interesting food news and international food-fun.