This is a simple ice cream steeped in jasmine tea, with some chopped white chocolate bits and topped with crunchy feuilletine.
By Amrita Rawat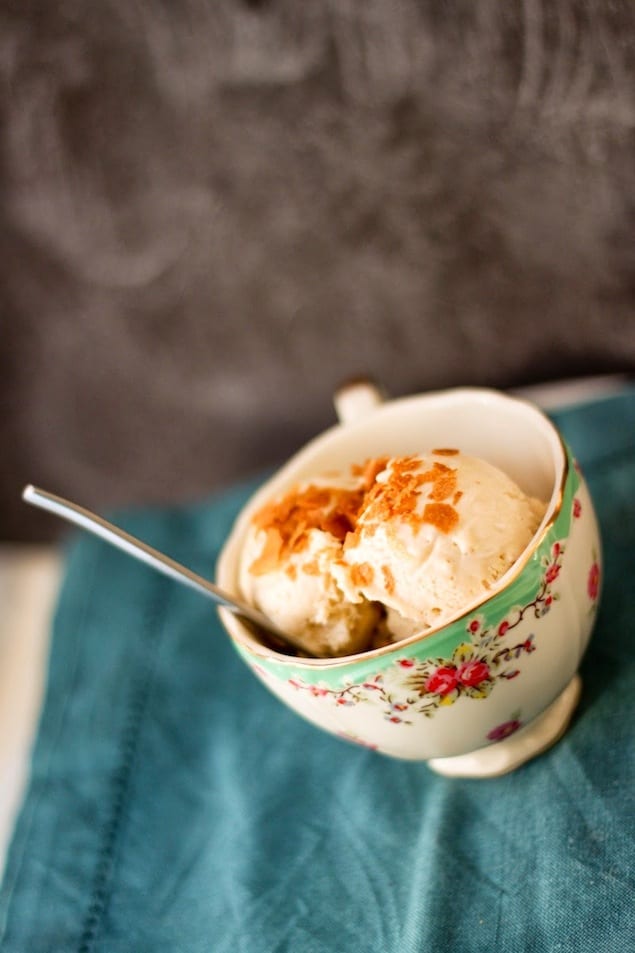 Topped with feuilletine, which is the most delicious thing ever, especially on ice cream. They're crispy, sweet flakes that stay crunchy a long time and can go on any dessert. The ice cream is delicious as is, but the feuilletine puts it over the top.
Print

Jasmine and White Chocolate Ice Cream
---
Author:

Amrita Rawat

Yield:

1 quart

1

x
Description
This is a simple ice cream steeped in jasmine tea, with some chopped white chocolate bits and topped with crunchy feuilletine. Adapted from Jeni's Splendid Ice Creams at Home
---
---
Instructions
Stir two tablespoons of the milk with cornstarch in a bowl.
Put the cream cheese and salt in a medium bowl and set aside.
Combine the remaining milk, cream, sugar, and corn syrup in a large saucepan and bring to a rolling boil over medium to high heat.
Add in the jasmine tea leaves and turn off the heat.
Put a lid on it and let it steep for 10 minutes.
Use a sieve to strain out the tea leaves and pour the mixture back into the pan and set on medium heat.Stir the cornstarch slurry to make sure there are no lumps.
Lower the heat and whisk in the cornstarch slurry, and then turn to medium-high heat again, whisking all the while.
Bring back to a boil and stir with a spatula until slightly thickened (about 1 minute).
Remove from heat.
Gradually whisk the hot milk mixture into the cream cheese and salt until smooth (it's ok if it looks a little lumpy).
Cover the bowl with a lid or plastic wrap and place in the fridge until chilled thoroughly.
Pour the ice cream base into your ice cream maker and follow the manufacturer's directions (mine says to churn for 20 minutes).
Meanwhile, chop up your white chocolate.
You can choose to melt the chocolate and drizzle into the ice cream maker while it's churning, or chop up into small bits and toss it in. I've done both and they're both delicious.
Once it's all in, churn for about 30 seconds more to mix it up and then pour into a container and freeze for at least 2 hours before eating.
Serve with financiers or top with feuilletine.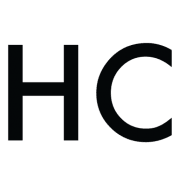 Amrita Song
Amrita Rawat is the author of the blog Chai and Dumplings. Born in India and a lifelong resident of Atlanta, she recently moved to Saint Louis. Her love for food stems in part from its ability to bring cultures together and in part from how darn good it feels to eat a delicious meal. She loves traveling and has eaten her way through cities like Hong Kong, Paris, Budapest, Mumbai, and Shangri-la. Amrita is also a contributor to Sauce Magazine in St Louis.