An eclectic one of a kind hotel located 20 miles north of the big apple in the quiet town of Nyack.
Heading to the Big Apple or wandering somewhere further but need a break, the Time Nyack is the stop over hotel for travelers or locals who simply need a pause and time to refresh.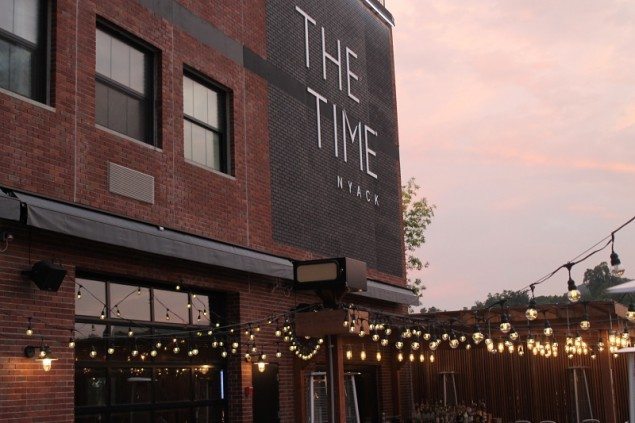 Opening in May 2016, the refreshing, whimsical hotel opened its red doors to present an eclectic space welcoming all people but particularly those who have wandering, curious minds. The hotel can be taken as an art piece with other entertaining elements to it. These include an outdoor pool surrounded by a large lounge area, event rental spaces for any type of celebrations and of course game day gatherings.
On the exterior The Time Nyack appears as a renovated warehouse with red entry doors. Whereas on the inside the hotel features 133 loft style rooms and suite where some include views of the river and the surrounding evergreen (with the better view on the 4th floor). All guests get to enjoy amenities like the adult and child friendly outdoor pool. A lobby lounge bar essential since the NFL season is kicking off and it will be a crime not to enjoy some beers while watching the game. If you are like myself and not so much a fan of games, the hotel also provides surplus lobby space for guests who would rather sit in peace and admire the people and whimsical décor. While waiting for their service, guests have a wide selection of sitting areas from blue velvet chairs to brown leather chairs to fluffy white chairs. While sitting on a specialized chair admire the eclectic art pieces of the chandeliers and skull wall art. More entertaining spaces include a rooftop bar where guests can enjoy more views of scenic Nyack. See below for an inside look at The Time Nyack: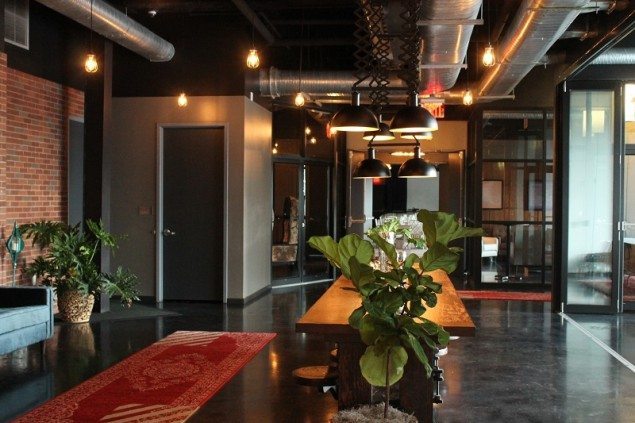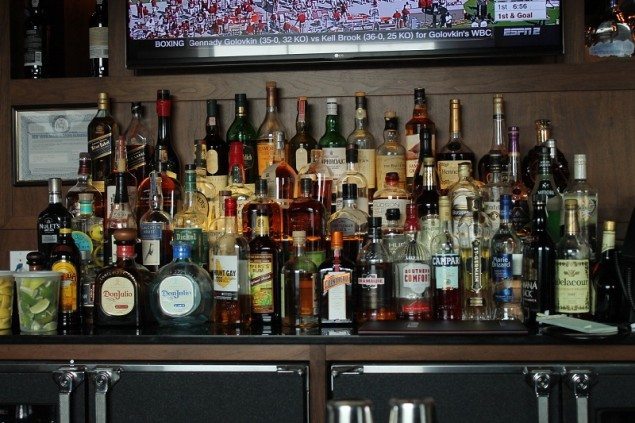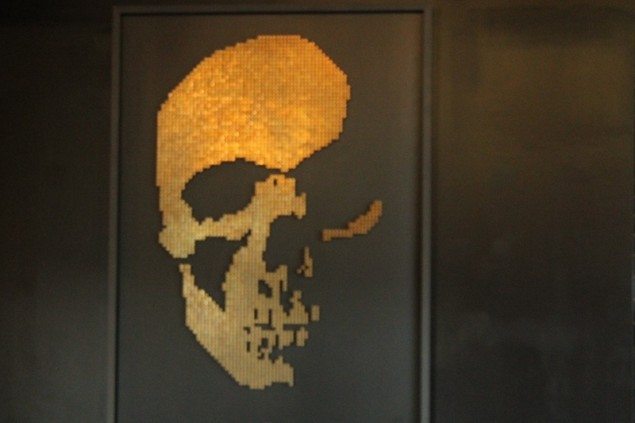 Inside the double loft style room; there is huge black mirror, desk area, television, bedroom slippers, refrigerator and a Keurig (because a hotel without coffee just would not be right). The décor which stuck out are the carpet (see below) sky blue curtains, high ceilings and chandelier.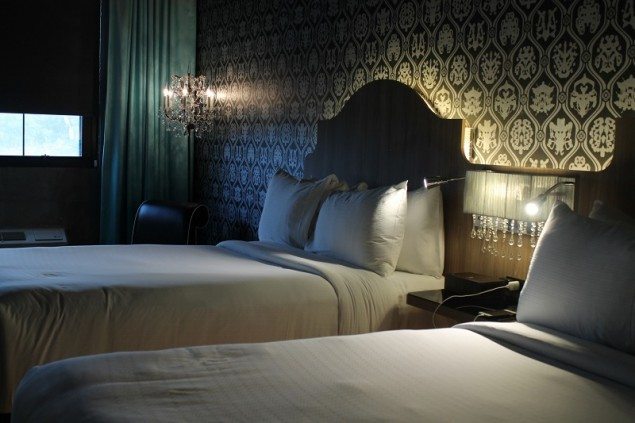 Now after a long day of lounging by the pool, cycling around Nyack using the hotel's bike rentals or shopping at either the Palisades Mall (located 2 miles), food is very much required.
On the 1st floor of the hotel, guests can indulge in BV's grill. See below for some of the food and drinks offered: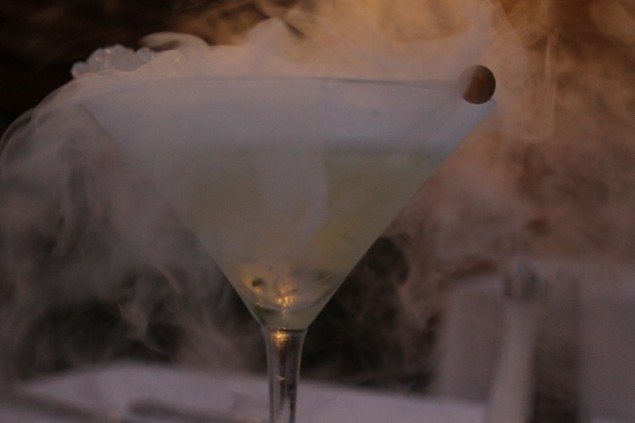 Nitrogen cucumber mint drink with the touch of a sugar stick: Both the presentation and the taste of this cocktail was refreshingly good. It is a drink to definitely order when out celebrating.
Halibut with Couscous and Corn: Baked halibut served on a crunchy couscous cake with creamy corn sauce.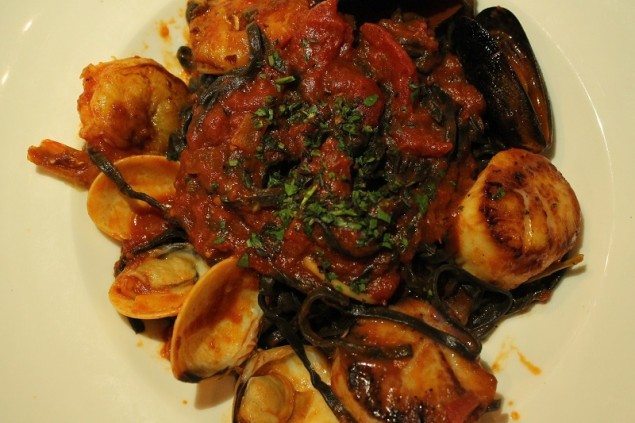 Black Ink Seafood Linguine: A salivating dish with a kick too it. It comes with shrimp, scallops, calamari, clams, mussels, and Fra Diavolo Sauce.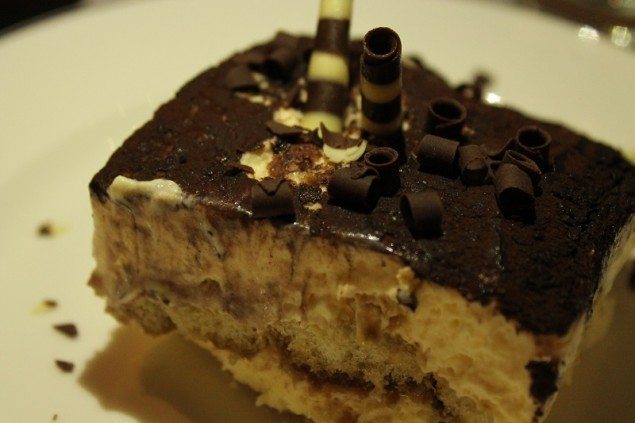 Tiramisu
For more information or to book your stay at The Time Nyack head to http://www.thetimehotels.com/nyack/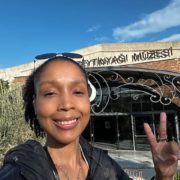 Alyssa Holder
Alyssa Holder is a writer specializing in food and travel topics since 2015.