Grilled or seared, here's how to prepare and cook the perfect fish dish for a refreshing summer meal.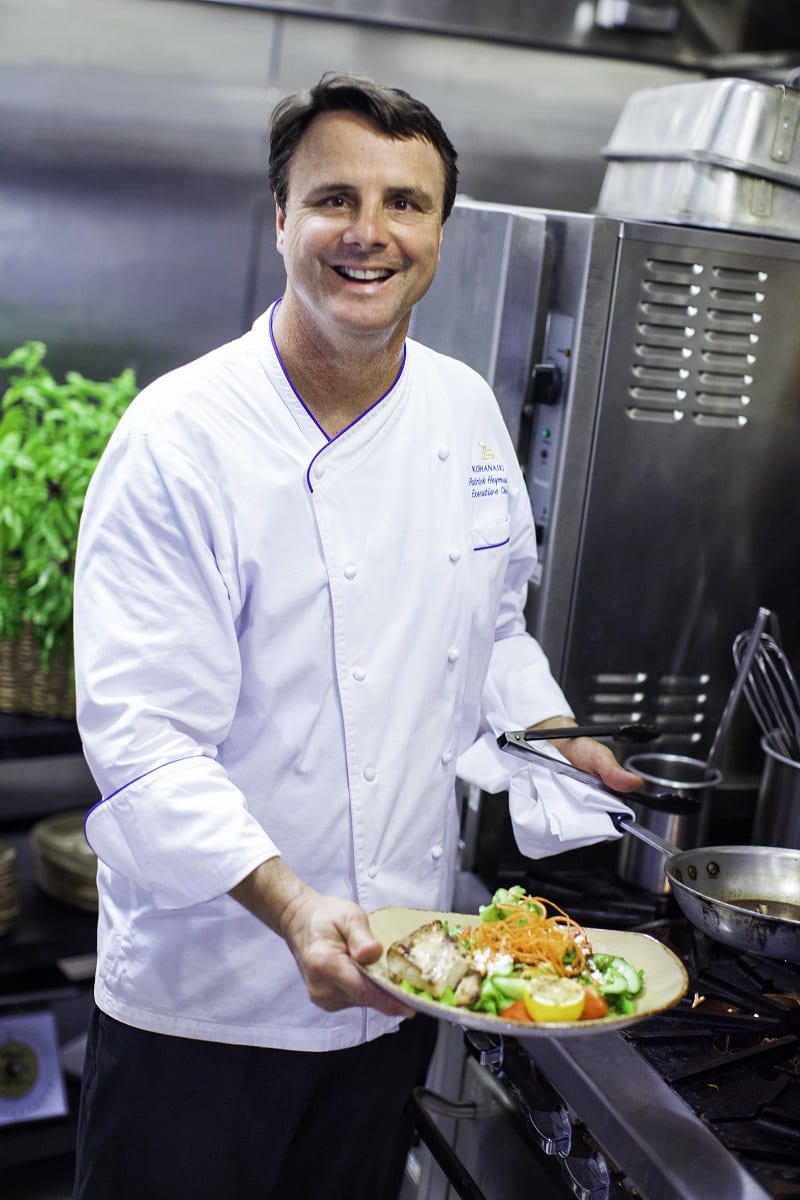 We've shared some of Chef Patrick Heymann's recipes before. And with most of us embarking on summer grilling season, its is likely that we have no idea how to cook fish. One thing that stood out when we visited Kohanaiki, the private residential golf and luxury lifestyle community in Kona on the Big Island of Hawaii; was his skill with cooking island fish. So we asked him to share his tips for pan fry or grilling fish with you.
Every day during our visit, I would check the progress of the huge (62,000 sq ft.) clubhouse facility being constructed, or paddle an outrigger canoe with the Ohana beach staff, or ride Kohanaiki's fishing boat to swim with dolphins while hubbs golfed or played tennis. No matter what we were doing, we hurried back to have lunch at the poolside or beach side restaurants. And every day I had the same thing; local fish caught only hours before in Kona's legendary blue waters and cooked perfectly. Pure heaven for an island girl like me. And here, step by step in Chef Heymann's own words is the way to cook fish perfectly.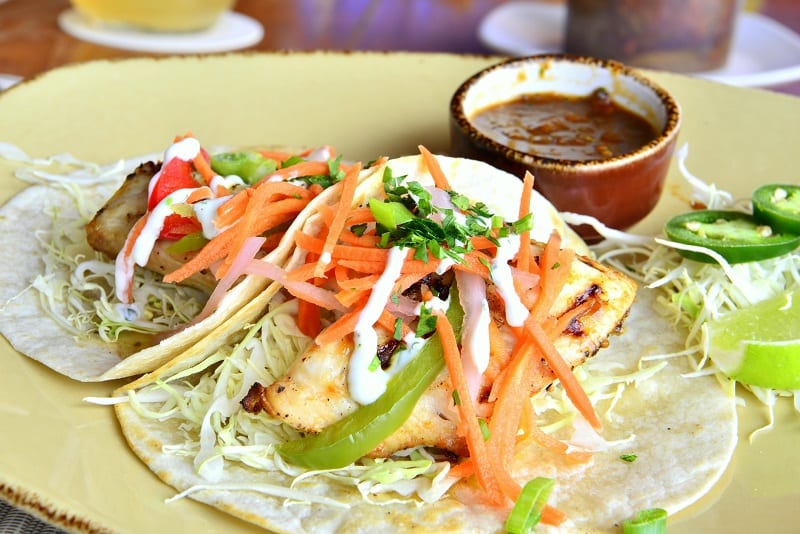 Cooking Fish to Perfection: Executive Chef Patrick Heymann, Kohanaiki
The most important part of preparing a perfectly cooked piece of fish, is selecting fresh product. That's not to say that a previously frozen piece of fish that has been properly "refreshed" can't be tasty, however, starting with a nice fresh filet is always preferable. If fresh is not available, then defrosting or "refreshed" in the proper manner is extremely important. Always refresh in a refrigerator for several hours or better, overnight. You will lose less water from the fish and it will cook up much moister. Always make sure the fish has been patted dry, especially the refreshed ones. That will help alleviate much of the splatter once you start the sautéing process.
Searing Fish
Choosing the right pan is important to searing a piece of fish properly. I prefer to use cast iron that has been well seasoned. My second choice is a heavy duty stainless pan like All Clad. I prefer to sauté with clarified butter but lately have been using unflavored coconut oil and find the results to be similar and a bit healthier.
The key to a perfectly moist piece of fish is to not cook the fish 100 percent, but rather to 90 percent and let the fish continue cooking once taken out of the oven. We call that "carry over cooking" and that is the same with all proteins.
Heat your pan with the oil in it, about a tablespoon or so. This will help you judge how hot the pan is by looking for the oil to slightly smoke. Lightly season your fish and place in the hot oil; please try to avoid the temptation of moving it around for a minute or so. Not moving the fish will help create a crust on the surface of the fish and keep it from sticking to the pan. If your filet is a thick cut (more than a half-inch thick) I would turn it onto the opposite side and place the pan in a 375 degree preheated oven for 5-10 minutes.
If the filet you purchased is fairly thin (a half inch or less) then once I turn the filet, I will let it develop a sear for 1 minute and then turn the heat to the pan off and let it rest in the pan for another minute, then remove and let it carry over cook.
Grilling Fish
The same concept can be applied to cooking fish on a Barbeque. Hot grill, dry filet, lightly seasoned and my tip, spray the fish, not the grill, with some pan coating like "Pam". Sear the fish without moving around for minute or two, than go ahead and turn the fish, same side, 45 degrees to get a nice cross hatched grill mark. Do the same to the other side and remember the detail of cooking 90 percent of the way and letting rest a few minutes before service for a nice moist piece of fish.

One last item, if you do use the sauté method which I highly prefer, once the fish is out of the pan and resting, make sure to utilize the wonderful drippings that are left on the pan. Slightly heat the pan again and splash with some white wine and lemon juice, perhaps a little minced shallots and thyme, then finish with a small pat of butter for an incredible pan sauce for the fish.
Michelle M. Winner
Michelle was born with a fork in her hand. As a culinary travel writer and confirmed foodophile she delights in the world-wide discovery of new flavor profiles, spices, salts and herbs. Based in one of the world's foodie meccas; Portland, Oregon, not far from "Pinot Noir Heaven" Michelle shares culinary travel and chef's recipes. Her photography has appeared in Saveur Magazine and she has contributed culinary travel articles to Forbes online, WSJ online, Business Insider, Condé Nast Digital Media, Islands magazine and many others. A confirmed globetrotter, she still keeps her bags packed and fork in hand (well . . . except through airport security.)