With just ten minutes and five ingredients, you can cook up your own caramel sauce for elaborate desserts or just to top ice cream.
By Chris Scheuer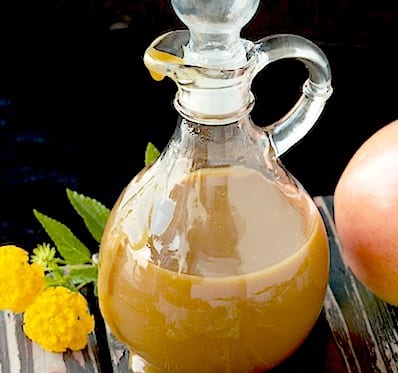 How to Make a Quick and Easy Caramel Sauce
With just ten minutes and five ingredients, you can cook up your own caramel sauce for elaborate desserts or just to top ice cream.
Ingredients
1 stick butter, 4 ounces
¾ cup dark brown sugar
½ cup half & half or whipping cream
1 teaspoon vanilla or vanilla bean paste
a pinch of sea salt
Instructions
Melt butter in a medium sauce pan over medium heat. Add brown sugar and whisk to combine.
Add half & half (or cream ). Simmer for 5 minutes, stirring occasionally. Add vanilla and a pinch of sea salt. Stir until combined. Serve warm or allow to cool and store in refrigerator. Mixture will thicken as it cools. After refrigeration, warm slightly in the microwave or on the stovetop.