A caffe shakerato is an Italian iced coffee drink featuring freshly ground espresso shaken over ice and poured into a martini glass.
By Tian Lee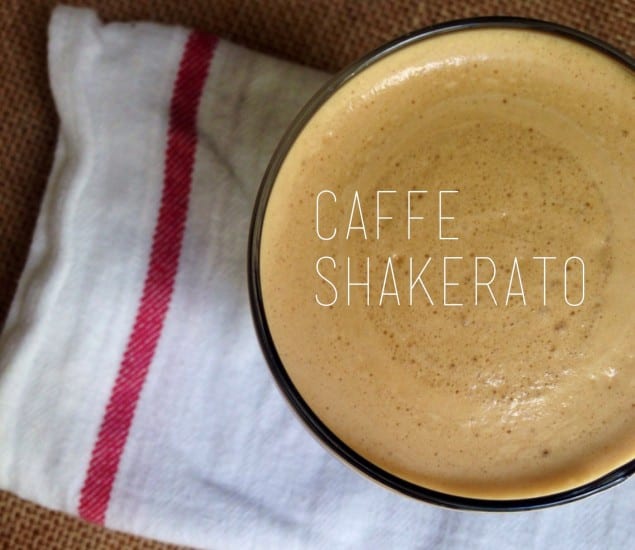 On a recent trip to NYC, I discovered the holy grail of all coffee drinks: the Italian caffe shakerato (pronounced: shake-er-ahto). I've always been a huge coffee lover – I especially have a soft spot for really strong iced coffees like Vietnamese iced coffee over condensed milk, called cà phê ?á, and San Francisco's Philz mint mojito iced coffee.
Recently, I've loved learning about how various cultures around the world take their coffee. You'll never find a cup of regular ole' Joe in Paris, as they only serve espressos with a small cookie on the side; and the Turkish love their cups strong, thick and muddy.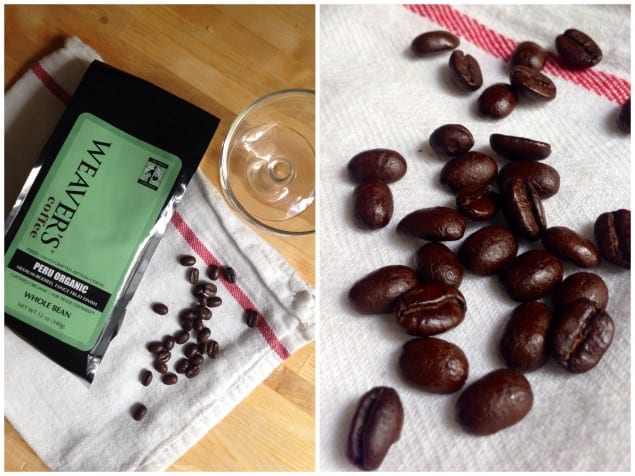 A shakerato literally has 3 ingredients, and they're all shaken together in a martini shaker (I use an old salsa jar). The shaking action emulsifies all the ingredients making it taste creamy despite the fact that there is no dairy in it. The Italians – never one to skip out on their daily coffee – take their coffee this way in the summer – shaken and poured over ice. It's brilliant! So I decided to try and recreate it at home.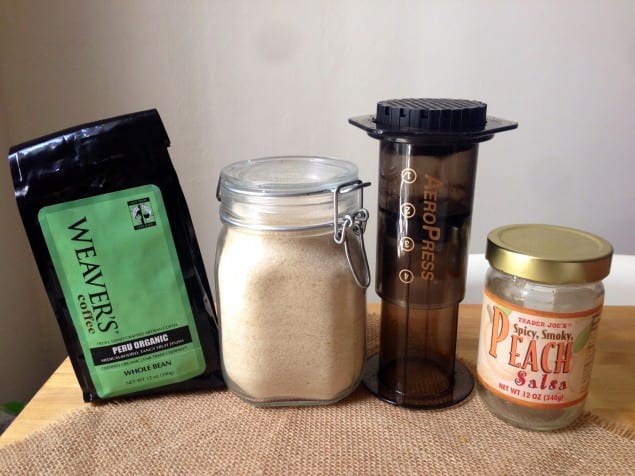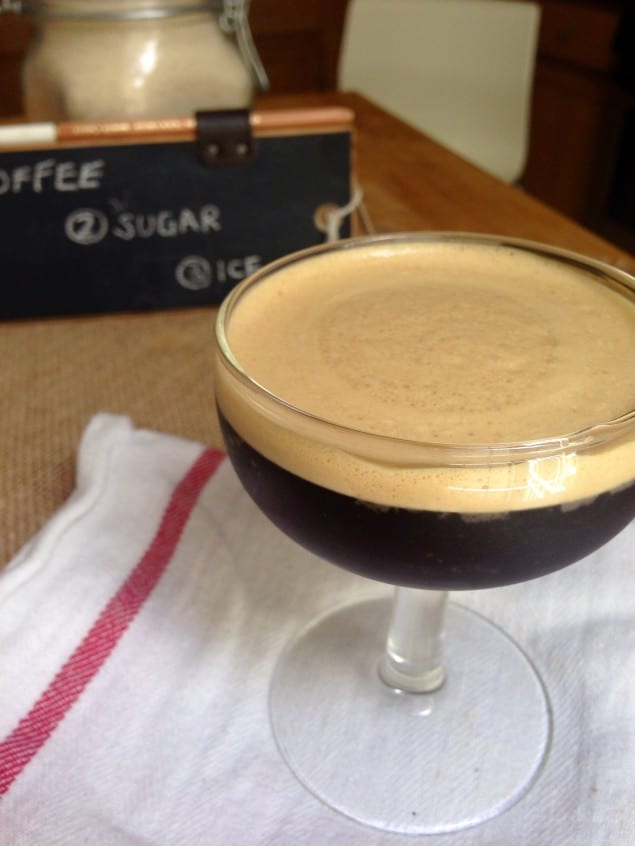 The Holy Grail of Coffee: Caffe Shakerato
Freshly ground espresso shaken over ice and poured into a martini glass.
Ingredients
2 tablespoons ground espresso coffee. (I use a coffee brewer called an Aeropress. It's an amazing little gadget you can get on Amazon for coffee nerds like me. I grind fresh beans into espresso fineness, and steep them into this brewer. It's a good weekend "meditative" thing to do when you're not rushing out the door to work.).
2 teaspoons sugar
2 ice cubes
Instructions
Brew espresso. Combine into a salsa jar or martini shaker with 2 teaspoons sugar and 2 cubes of ice. Shake vigorously while doing a little dance. Pour drink into martini or champagne glass. It should have a thick foam on top of the glass (which is the best part!). Enjoy cold.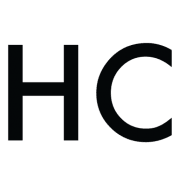 Tian Lee
I'm author of The Juicy Peach Diaries. I believe that being healthy can taste delicious and be awesome. I am not strictly gluten-free, diary-free, or meat-free. I believe we can get all of the nutrients we need from a variety of foods, and that life is all about joy & balance. When I'm not blogging, you'll likely find me on a kayak, in new countries & tasting foods I've never had, or hand-picking fruit on a farm.