Himalayan Sea Salt Brownies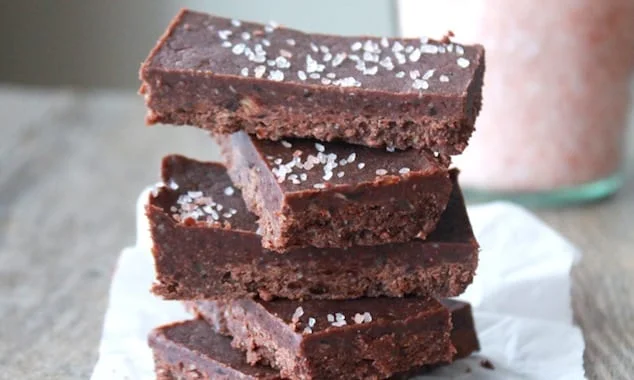 These brownies are gluten free, vegan, and too good to be true and you don't even have to turn on the oven to get your chocolate fix.
By Robin Runner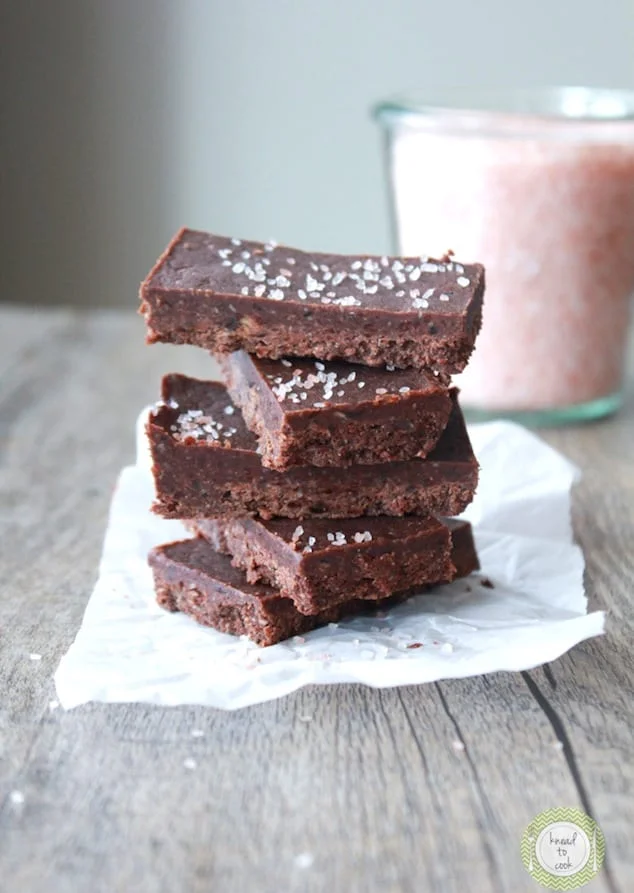 These raw brownies are a bit different from ones made in my past. I wanted to use coconut butter or manna in these for a deeper, richer flavor. They are so good and good for you! Raw. Vegan. Gluten free. And if you aren't a coconut fan, no worries… the flavor almost is undetectable. Packed with protein from the hemp hearts. Perfect when the chocolate cravings hit! I store in the freezer (or you can store in the fridge too).

Himalayan Sea Salt Brownies
These brownies are gluten free, vegan, and too good to be true and you don't even have to turn on the oven to get your chocolate fix.
Cuisine:
vegan, gluten free, raw
Ingredients
1 cup of hemp hearts (shelled)
18 Medjool dates, pitted (I like to soak mine for 30 minutes prior to using to soften them)
½ cup of cacao powder (organic)
¼ cup of almond flour
3 tablespoons of melted coconut butter or manna
1 tablespoon of maple syrup
1 teaspoon of vanilla paste or extract
2 good pinches of Himalayan sea salt (and more for topping)
Instructions
In a 8×8 square pan – line with parchment paper having overhang so that you can easily remove once chilled.
Place all of the ingredients into your food processor and blend until well combined and it forms a large ball. Dump the ingredients into your prepared pan and press down into an even layer. I use parchment paper on top and roll a small glass over top to achieve a smooth layer.
Freeze or refrigerate until firm and chilled. Slice and serve.
Store extras in an airtight container in the fridge or freezer for up to 1-2 weeks.
Robin Runner
Robin Runner is the blogger behind www.kneadtocook.com. She grew up around two of her greatest inspirations, her Italian grandmother and her aunt. Both believed in farm to table foods, purity in nature and love as the main ingredient for anything on their menu. Today, Robin is a strong advocate of farming and buying local ingredients, as well as composting to help repurpose food scraps into rich soil for our garden.