Low and slow—all season long. 'Tis the season for cozy sweaters, spiced lattes, and warm, comfort food fare. From soups and sips all the way to hearty, slow-roasted meats, these recipes aim to harness all of your favorite fall flavors—right there in your slow cooker.
By Jeanette Morelan
This article has been posted with permission and originally appeared as 20 Essential Slow Cooker Recipes for Fall on Relish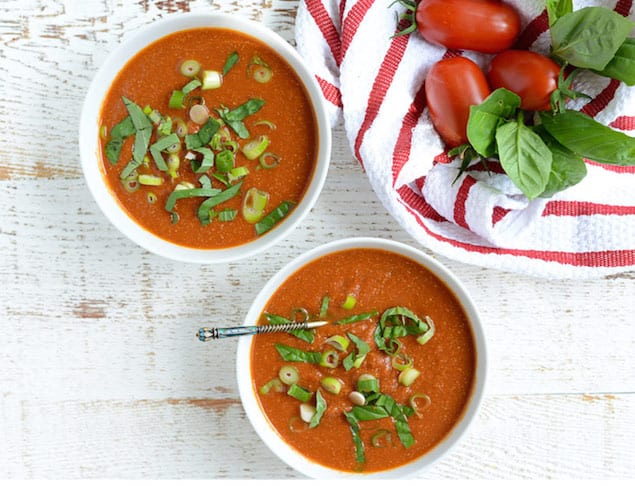 www.realfoodwholelife.com
Slow Cooker Creamy Tomato Soup
Nothing like tomato soup and a grilled cheese sandwich. Prepare this ultra-creamy slow cooker version in the morning, and then reconvene in the kitchen at the end of the day to enjoy this classic combo as a family. Find the recipe here.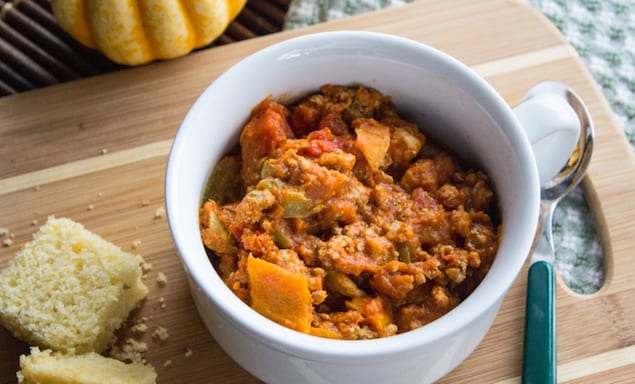 www.spryliving.com
Slow Cooker Pumpkin Turkey Chili
Take everyone's fall favorite—slow-simmered chili—and throw in the hearty sweetness of pumpkin. It makes a great base for this blend of ground turkey, peppers, onion and garlic. Find the recipe here.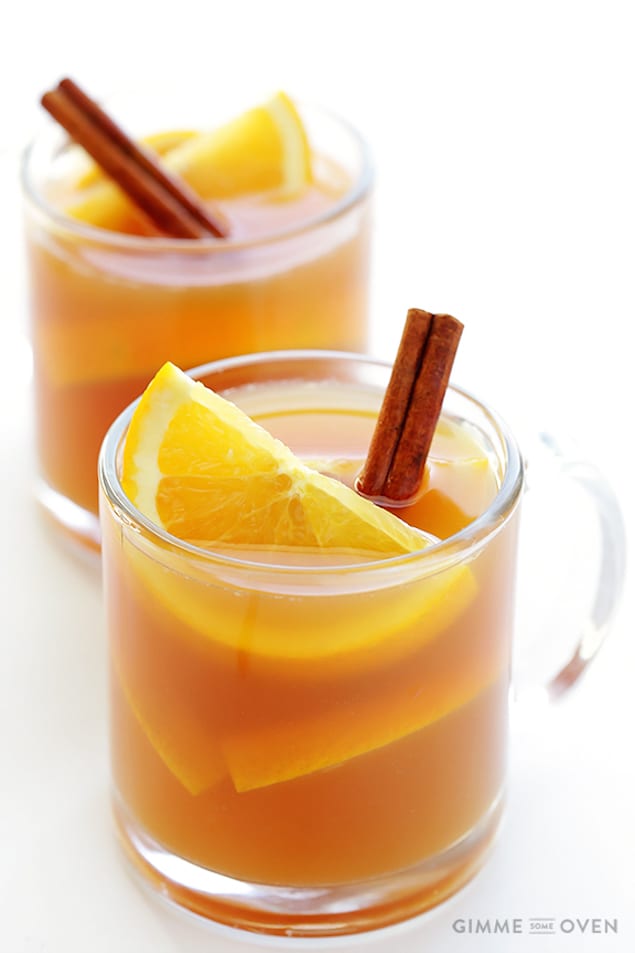 www.gimmesomeoven.com
Slow Cooker Apple Cider
Apples are the darling of fall fruit, and making your own apple cider has never been easier. For a special occasion flair, try adding a shot of your favorite whiskey or dark rum. Find the recipe here.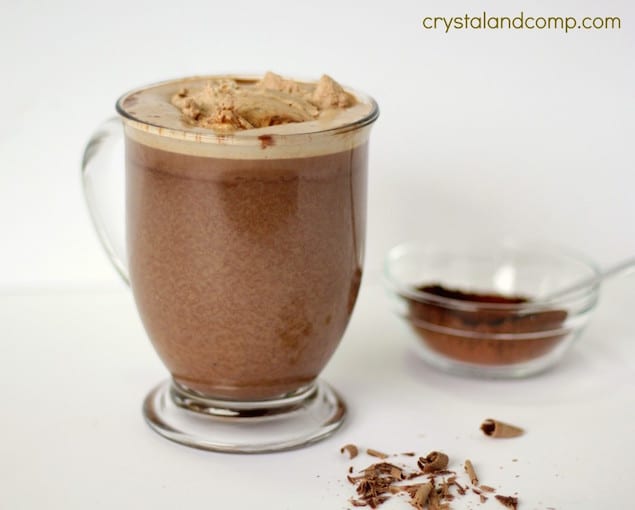 www.crystalandcomp.com
Crockpot Hot Chocolate
This "old reliable" just got even more delicious. Topped with homemade whipped cream and sweet chocolate shavings, this slow cooker hot chocolate is a great way to cozy up for the evening. Find the recipe here.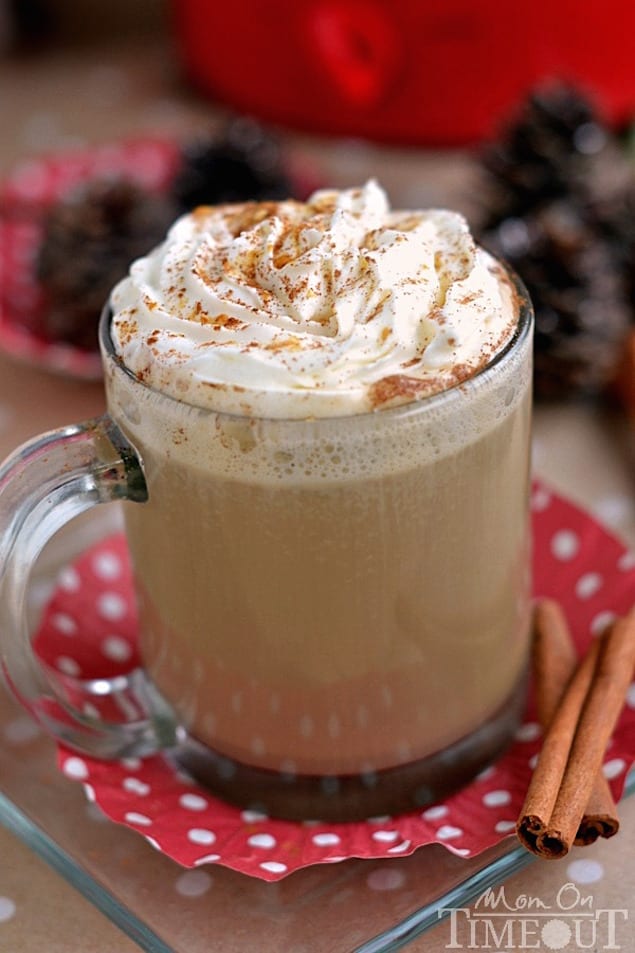 www.momontimeout.com
Gingerbread Mocha
Steal one of Starbucks' signature fall flavors with this cookie-inspired copycat—and let the sweet spice of gingerbread warm you up from the inside out. Find the recipe here.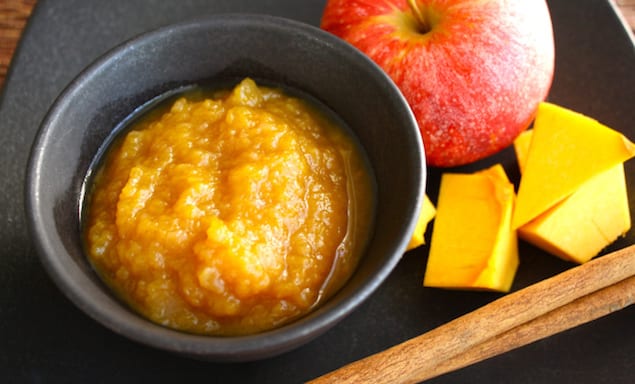 Meredith Steele
Crockpot Butternut Squash Applesauce
Your go-to pork chop recipe just got a makeover. The addition of butternut squash to spicy-sweet homemade applesauce makes this rendition an ideal side for the autumn months. Find the recipe here.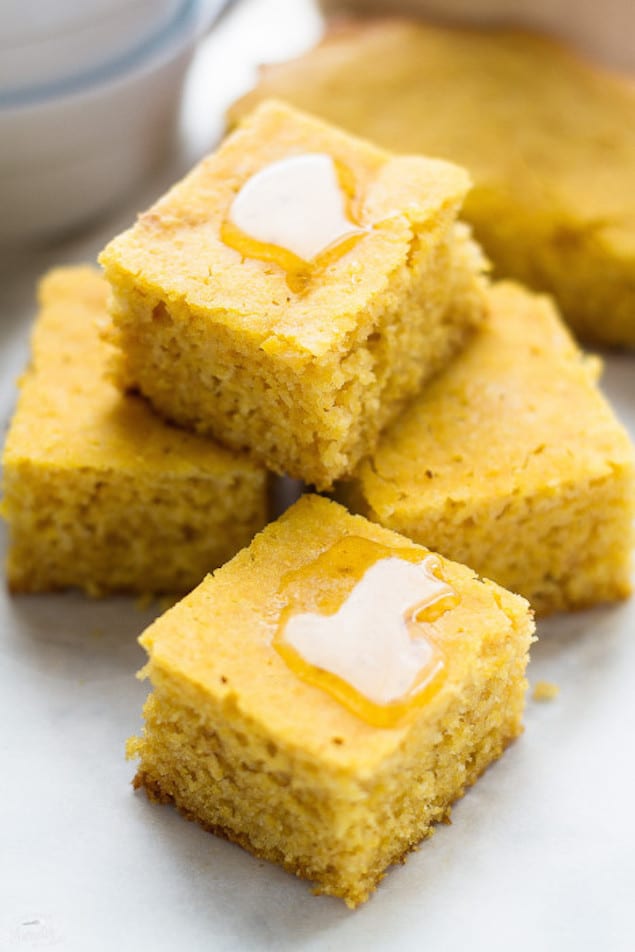 www.lifemadesweeter.com
Butternut Slow Cooker Cornbread
Cornbread was practically made for hearty cool-weather soups and stews—and this version offers up a subtle, distinctly autumn flavor, courtesy of butternut squash. Find the recipe here.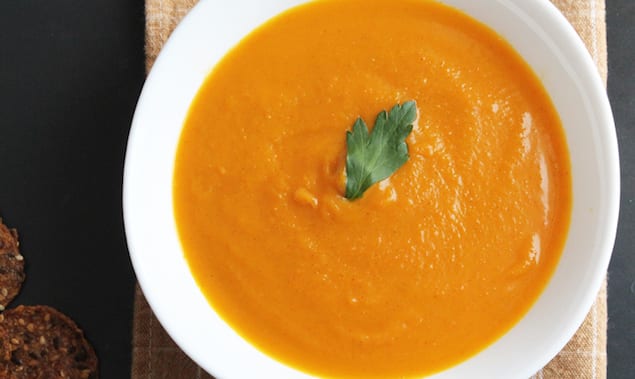 www.delightfuladventures.com
Creamy Fall Vegetable Soup
Sweet potatoes, butternut squash and carrots lend this soup its gorgeous autumn hue. Vegan, creamy, easy to make, and just the ticket on a chilly day. Find the recipe here.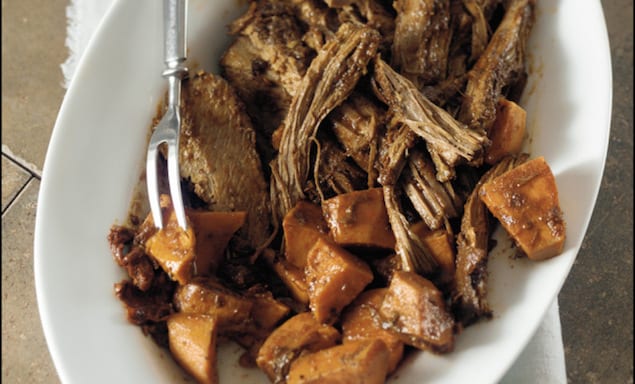 Mark Boughton Photography / styling by Teresa Blackburn
Chipotle Brisket with Sweet Potatoes
Here, the addition of beer makes for an extra-tender brisket—and spicy sweet potatoes make for the perfect finishing touch. It's an entire meal in one go. Find the recipe here.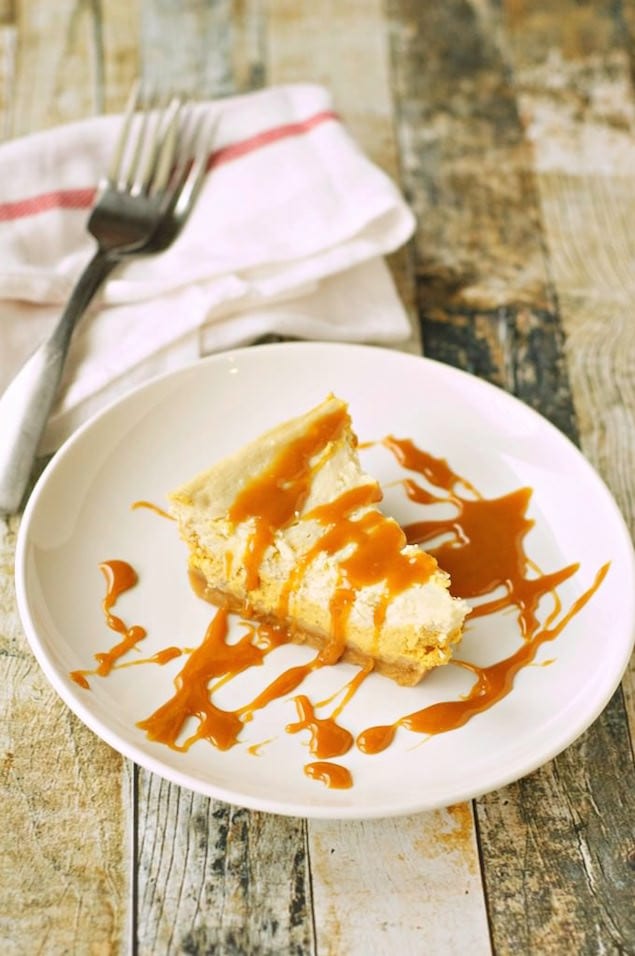 www.crockpotgourmet.net
Browned Butter Pumpkin Cheesecake
This dessert is (almost!) too good to be true—not only does it have a Golden Oreo crust and delicious pumpkin and caramel flavors, it's also made super-easy thanks to the use of a slow cooker. Find the recipe here.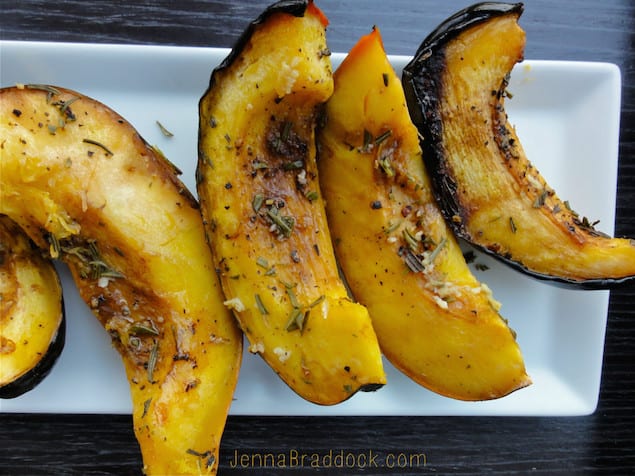 www.jennabraddock.com
Rosemary Acorn Squash
Preparing this classic fall vegetable is so much easier than it looks. Simply slice, add to your slow cooker with liquid and seasonings, and go about your day! These babies will be ready in a few hours. Find the recipe here.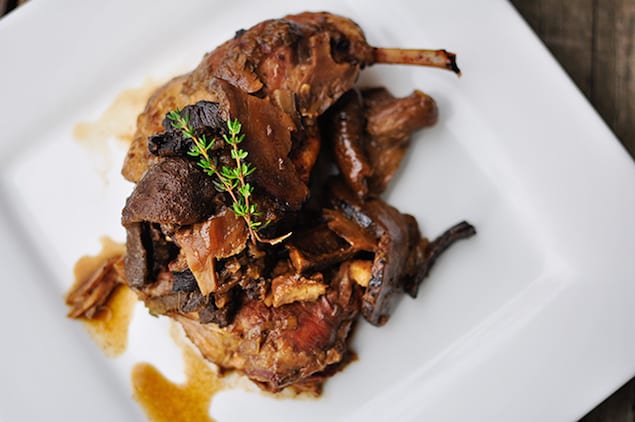 www.guiltykitchen.com
Braised Rabbit
Fall is the time to reintroduce heavier fare into the rotation—and a great time to explore new flavors, like wild game. This braised rabbit recipe makes for a delicate and decidedly unexpected main dish for your next cool-weather gathering. Find the recipe here.
www.crockpotgourmet.net
Slow Cooker Mashed Sage Sweet Potatoes
We can't get enough of sweet potatoes, especially when they're this easy! The addition of cream, butter and sage makes these simply addictive. Find the recipe here.
See Also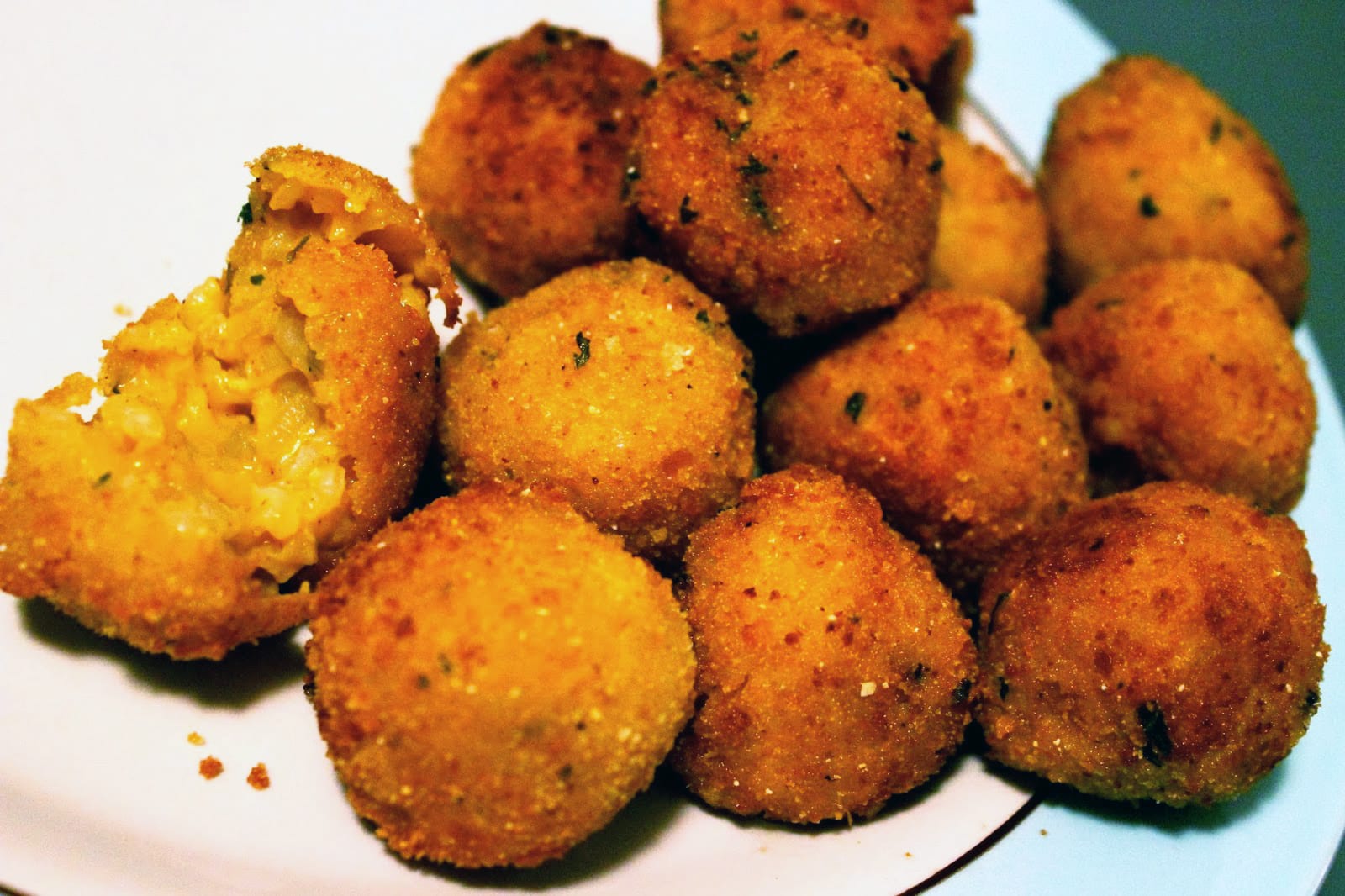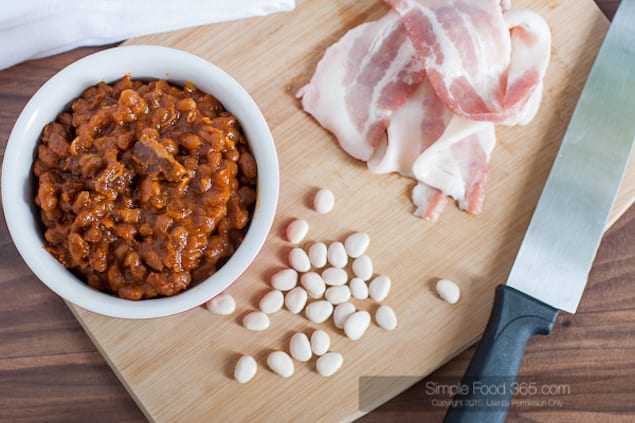 www.simplefood365.com
New England Baked Beans
When the weather turns colder, residents of New England turn to these savory baked beans for a quick warm-up. You can easily recreate this classic—or reinvent your own favorite—with minimal fuss, thanks to slow cookers everywhere. Find the recipe here.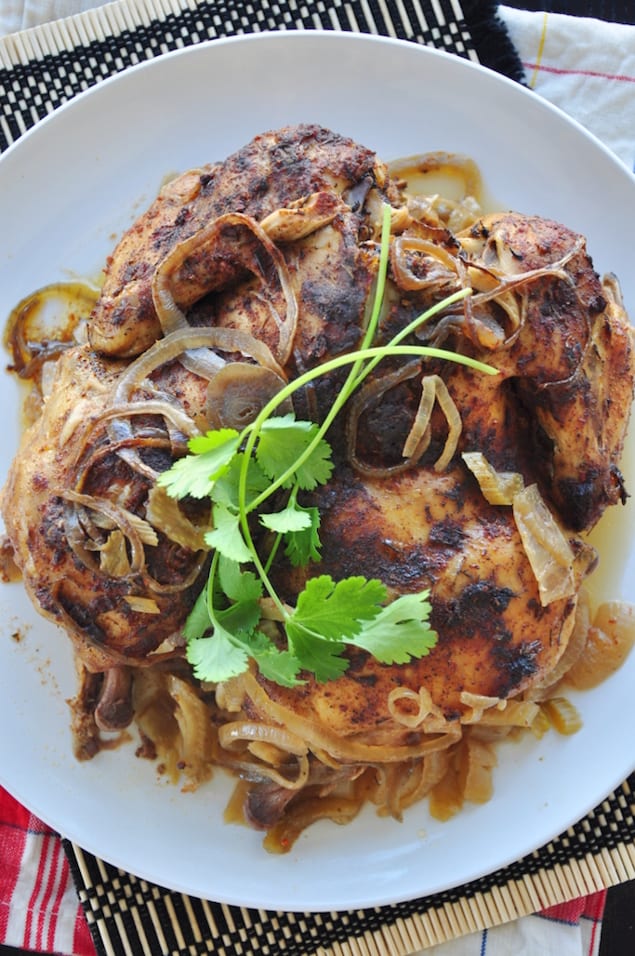 www.gourmetpersuasian.com
Crockpot Whole Chicken
Always avoided cooking a whole chicken because you thought it wasn't worth the trouble? This whole chicken in a slow cooker is nearly effortless—and a great starting point for a number of super-satisfying dinners. Find the recipe here.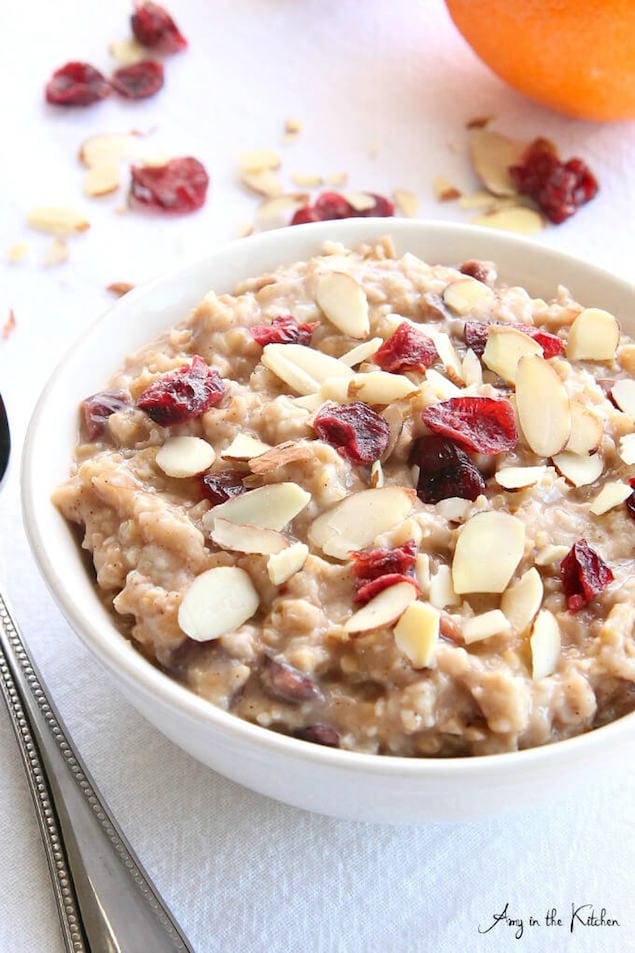 www.amyinthekitchen.com
Cranberry Orange Steel Cut Oatmeal
Look no further for a great fall breakfast. Warm, filling and laced with a generous serving of cranberries and almonds, this oatmeal is ideal for crisp mornings. Find the recipe here.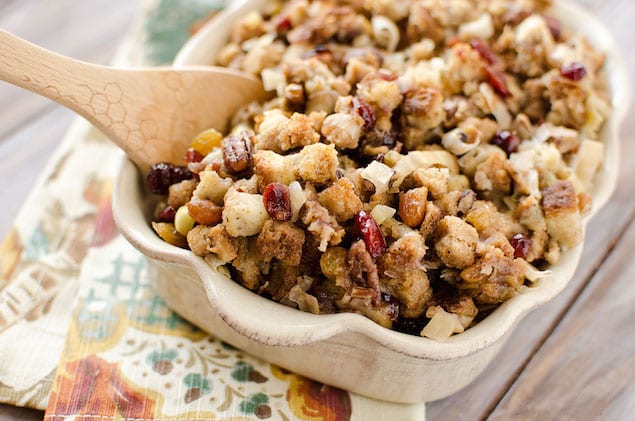 www.thecreativebite.com
Cranberry Pecan Stuffing
Stuffing isn't just for Thanksgiving—it makes a filling sidekick to a whole host of fall favorites. Thanks to the addition of dried cranberries, you can expect this version to be a bit on the sweeter side. Find the recipe here.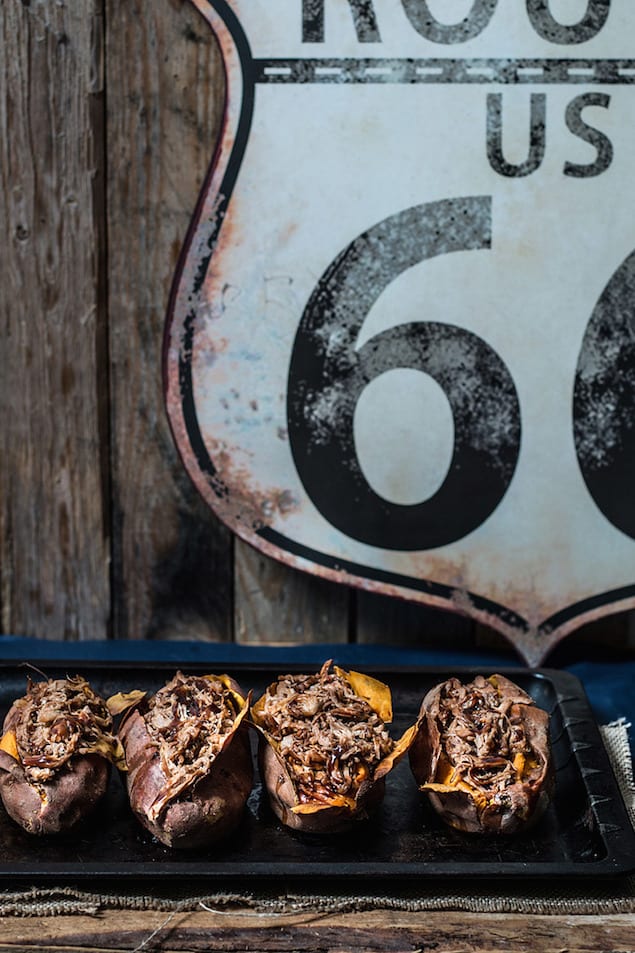 www.lausundaycooks.com
Jack Daniels Pulled Pork Sweet Potatoes
You'll never look at a baked potato the same way again. Here, baked sweet potatoes are stuffed with juicy slow cooker pulled pork and drizzled with Jack Daniels Barbecue Sauce. What's not to like? Find the recipe here.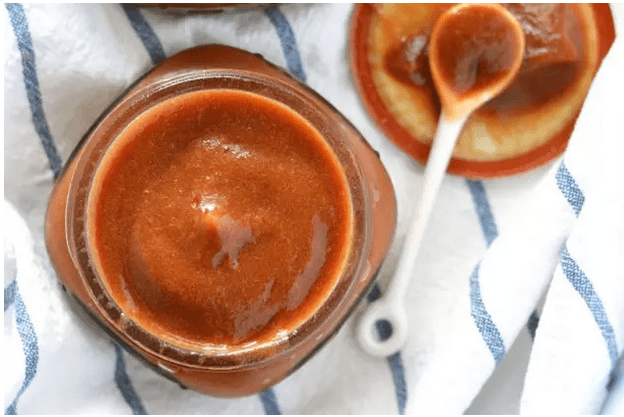 www.foodfanatic.com
Slow Cooker Apple Butter
Harness the flavors of apple pie into this sweet, spreadable treat. It's the perfect complement to fresh baked bread, muffins, cornbread—or even paired with your favorite sharp cheeses. Find the recipe here.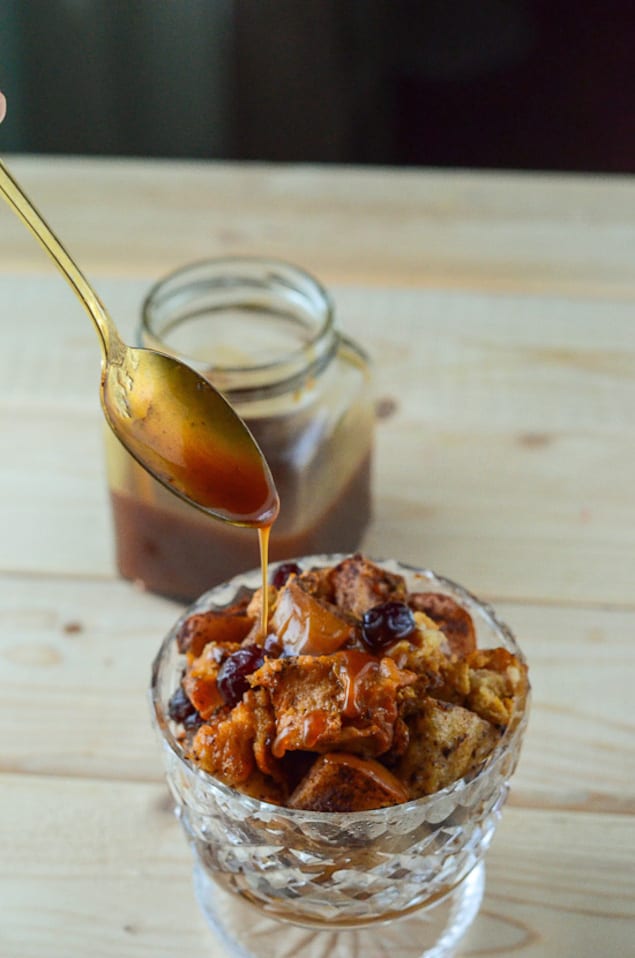 www.thecrumbycupcake.com
Cranberry Apple Bread Pudding
Cranberry and apples really shine in this sweet, aromatic dessert—perfectly paired with hot coffee or tea on a crisp autumn day. Find the recipe here.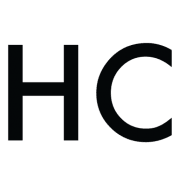 Relish
Offering more than 14,000 recipes plus features and DIYs on cooking, dining and entertaining, Relish celebrates America's love of food. Relish is about honoring cooking traditions while exploring new trends and ideas, which is why millions of people turn to both Relish.com and Relish Magazine for special occasion recipes, quick and easy weeknight suppers and culinary adventures.