With a customizable "grazing" board on the menu, The Vintage satisfies any eater and is perfect for gatherings.

By Hilary Sturzaker
As the weekend quickly approached again we were wondering where we should 'do lunch'….what a lovely dilemma to have ….with our 16 month old wee boy in tow lunch isn't always a quick and easy decision but he seems to go along with our decisions and never complains! So far the life of wining and dining seems to be a good fit for him…it's in his genes after all.
We do love a good old 'gastro pub' particularly with a fine selection of craft beers lined up behind the bar so The Vintage it was. 
Reservation, check, high chair, check, we were good to go. The Vintage took over the old Cafe Fish building near the Shore in Edinburgh last year.  With a nod towards reclaimed furniture, exposed brick and cosy candles this was looking like a splendid place to while away the afternoon. From wherever you sit in the restaurant you can see the chefs at work in the kitchen and the whole place has a great feel and atmosphere to it.

With a Rioja on order for me and a Joker IPA for Mr Monkifhs we perused the menu. You can't beat a bit of 'sharing' so we were straight to the 'grazing' menu where you could 'build your own board', in other words a sharing platter. Sharing seems to be the name of the game at The Vintage and looking around at our fellow diners it seemed like the most popular option. There followed a quick tete a tete about how many grazing dishes were acceptable at lunchtime – him, at least 8, me, surely 6 is enough? We settled on 6, as long as there was a side order of chips and the promise of dessert.
In no particular order our 'sharing board' consisted of:
Arbroath Smokie pate
Beery bacon
Octopus carpaccio
Sausage of the day
Red mullet tartare (stand out dish)
Pork pie terrine (a man can't dine without a pie!)

For those of you not wanting to share then there's a fixed deal menu served during the week (a snip at £14 for two courses), a brunch menu at the weekends and an a la carte served in the evening. Beery mussels, partridge kiev and venison wellington jumped out from the alternative menus as sounding really good and to top it off they do a special Sunday Roast. Good stuff. Peelham Farm are one of the restaurants main suppliers.
We loved our sharing board, there was something for all of us. Naturally Mr went towards the meat and me towards the fish but overall we were impressed. A green salad on the side would have been a nice addition with all that meat but  we opted for chips, next time.
And so to dessert. And this time there was to be ZERO sharing, well, almost zero. Rhubarb tart tatin for me and chocolate, hazelnut and cranberry torte for Mr Monkfish. The little chap was not going to miss out as puddings are 'his thing' so he tested out a little of each and the mascarpone ice cream accompanying the chocolate torte got the thumbs up.

Drooling? The desserts were definitely the highlight of our lunch.
Service overall was good although it slowed up once the restaurant was busy. It was Saturday, fully booked but perhaps not enough waiting staff?  No complaints from us though as we had plenty of time but bear that in mind if you're in a rush. Coffee wasn't as good as I wanted it to be – know I mean? When you're really looking forward to a great flat white and it disappoints? That. Apart from that wee blip we enjoyed everything. Since writing my review The Vintage have changed their coffee supplier and they now promise to serve one of the best coffees in Edinburgh. We will have to go back to find out.
Tips from me: –
GREAT for big parties – the restaurant has huge long tables for parties of 10-12 but also more intimate ones too.
BE SURE to book ahead, we saw a few 'walk-ins' being turned away.
DON'T FORGET to order that green salad on the side…then you'll have all the vital food groups covered – alcohol, chocolate, protein, leaves. Job done.
60 Henderson Street
Leith
Edinburgh
EH6 6DE
Find them on Facebook HERE
And Twitter HERE
The Vintage was very recently voted as the number 40 gastro pub in the UK (and number 2 in  Scotland) #top50gastropubs
All photos from Mymonkfish.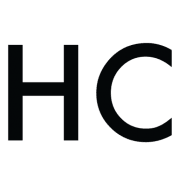 Hilary Sturzaker
Hilary Sturzaker lives in Edinburgh, Scotland, but eats her way around the world! She is a fanatical food blogger and is passionate about eating local and supporting local producers. The exploration of underground restaurants and experiential dining are very close to her heart. You will often find her eating cake, drinking tea and talking food at her favourite local haunts in the beautiful city that is Auld Reekie.