PARTNER POST: Let Wellington's array of crackers bring everyone together at your next gathering. They're the ultimate pair with your appetizers, cheeseboards and dips.
Featuring Wellington garlic and herb crackers, this appetizer infuses the cracker's naturally delicious flavors with a crisp crunch of fennel and red onion, all complemented by lemon juice and fresh dill.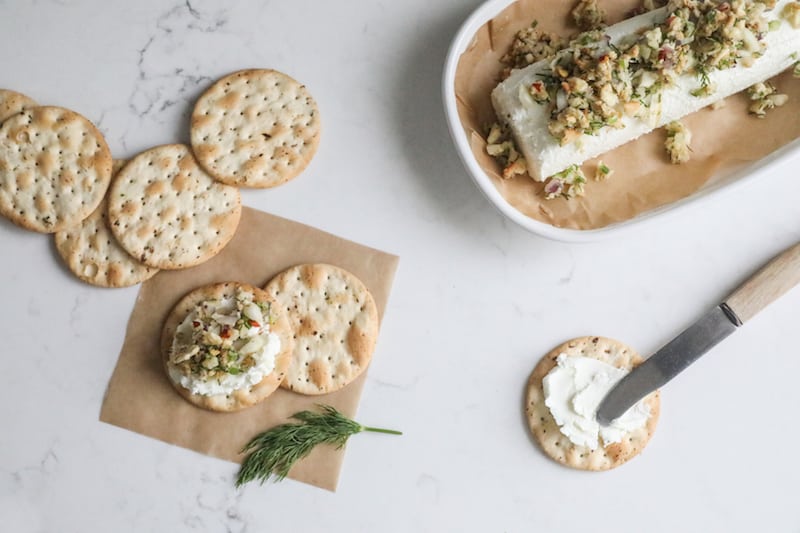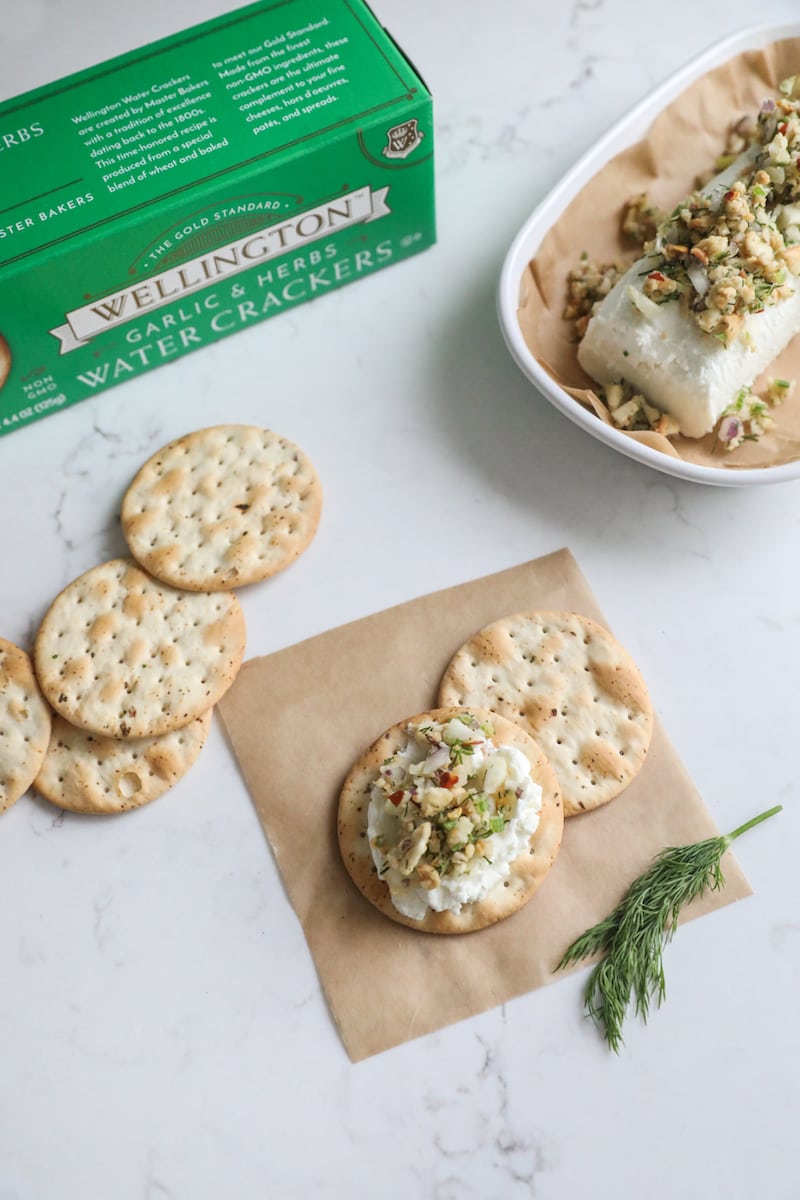 Fresh Fennel and Red Onion Appetizers
Ingredients
¼ Cup Diced Onion
⅓ Cup Crushed Wellington Garlic and Herb Crackers
1 Tablespoon Melted Butter
½ Cup Diced Fennel
2 Sprigs Fresh Dill Diced
¼ Teaspoon Salt
1 Pinch Crushed Red Pepper Optional
1 Tablespoon Fresh Squeezed Lemon Juice
(1) 8 Ounce Goat Cheese Log
Instructions
Dice the onion and fennel with similar size and consistency. Mix together with the crackers and fresh dill. Combine the melted butter, lemon juice, salt and crushed red pepper together before pouring over the fennel mixture. Mix well to combine. Serve atop a Wellington garlic and herb cracker with a light spread of goat cheese.