It's here. The best watermelon beer ever. That may sound extreme, but Founders Green Zebra, a watermelon gose, is the perfect crisp, sour, fruity brew.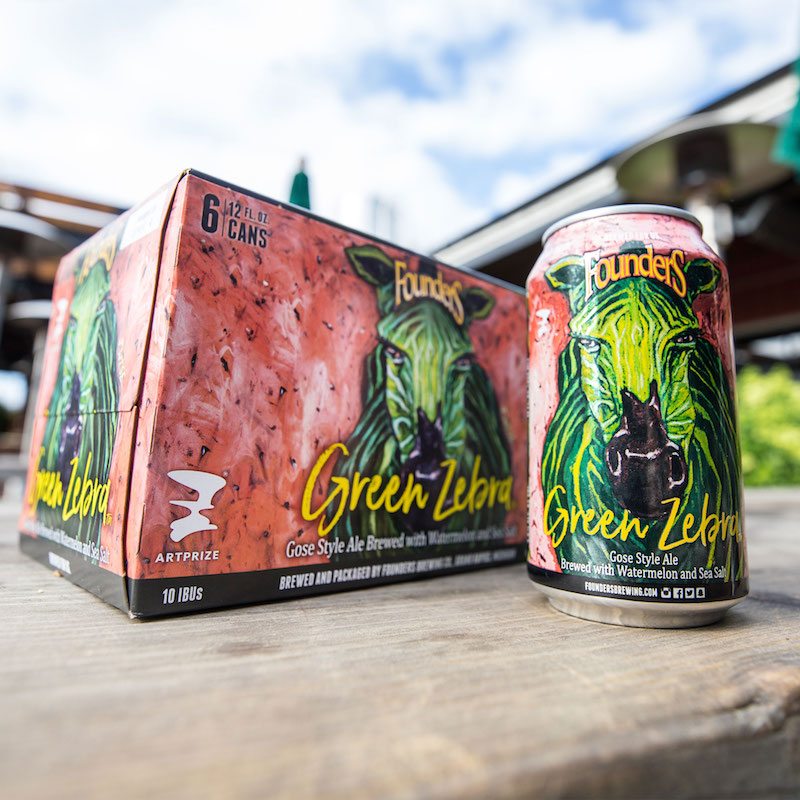 We've been sipping watermelon gose and Berliner Weisse beers all summer long and up until now, they've left us wanting. Enter the Green Zebra, Founders' newest gose beer. It doesn't leave us wondering why it was labeled watermelon when there is no such taste. It also doesn't leave our tastebuds thinking the beer we're drinking is really just melted down watermelon Jolly Ranchers in a can. No, no. This watermelon beer is perfectly crisp, refreshing, and juicy, just like the fruit, and actually has a hint of the actual melon lingering through every sip. It finishes with sea salt notes, just like a gose traditionally does, with plenty of sour along the way. In our humble opinion, that's what a watermelon beer should be. As refreshing, simple and understated as the fruit itself, but as we all know, replicating something so simple and delicious can be quite the feat. Hats off to you, Founders.
This beer will be launching in their taproom and hitting shelves in cans in limited quantities in 46 states beginning August 15th. The green zebra pictured on the can is designed by Jacob Wiseheart, a member of the Founders taproom. This beer is the fifth in a series of releases Founders has brewed for Artprize, a Grand Rapids, Michigan art competition in their hometown. Proceeds from the sale of Green Zebra, and all past beers, benefit ArtPrize. So drink up!