An hour from Athens, Loutraki is a beach town with fine seafood and olive oil.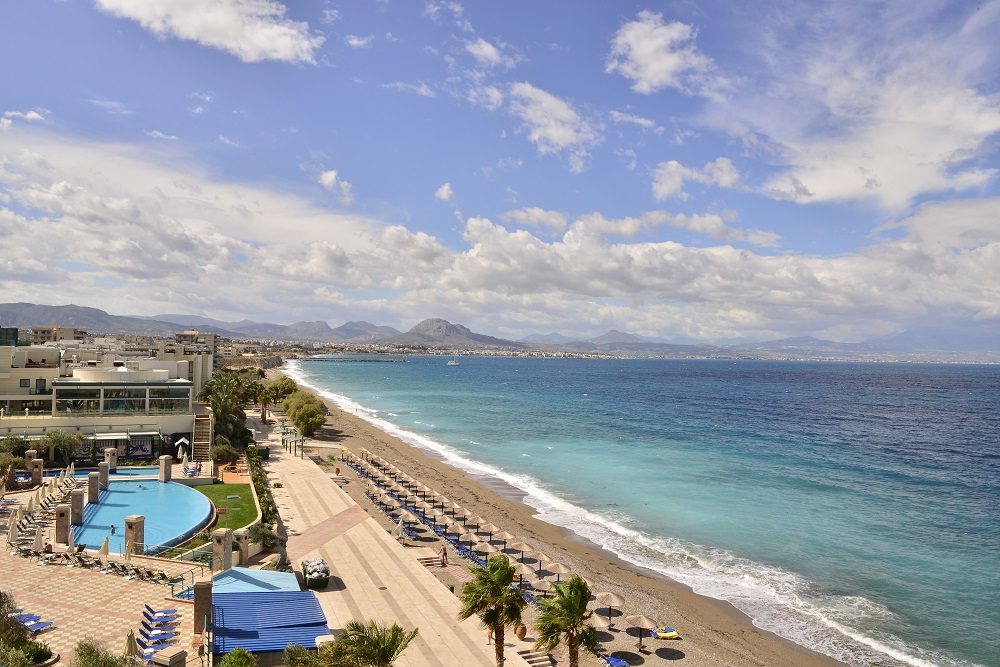 When I learned that I'd be visiting the Greek Corinthian Riviera, it was all I could do to ignore the soundbyte in my head of actor Ricardo Mantalban saying in a classic 1975 T.V. ad for a luxury car ". . . soft Corinthian leather." .
I was soon to find out that my journey would have nothing to do with T.V. or leather, but an exploration of historical sights, antiquities, excellent local wine and food, and transformative relaxation.
The drive of about an hour from the city of Athens was the usual; a super highway changing to a highway, then a winding road and finally to tiny streets. We were headed to Loutraki a resort town on the beach that Europeans flood to on holiday. Loutraki is a rather magical looking town with narrow streets dotted by whitewashed houses, graced by all shades of blue shutters and doors, with open windows allowing the salty breezes coming off the Gulf of Cornith to come in. Loutraki is a place most Americans don't visit, but if you love culinary travel here is why you should.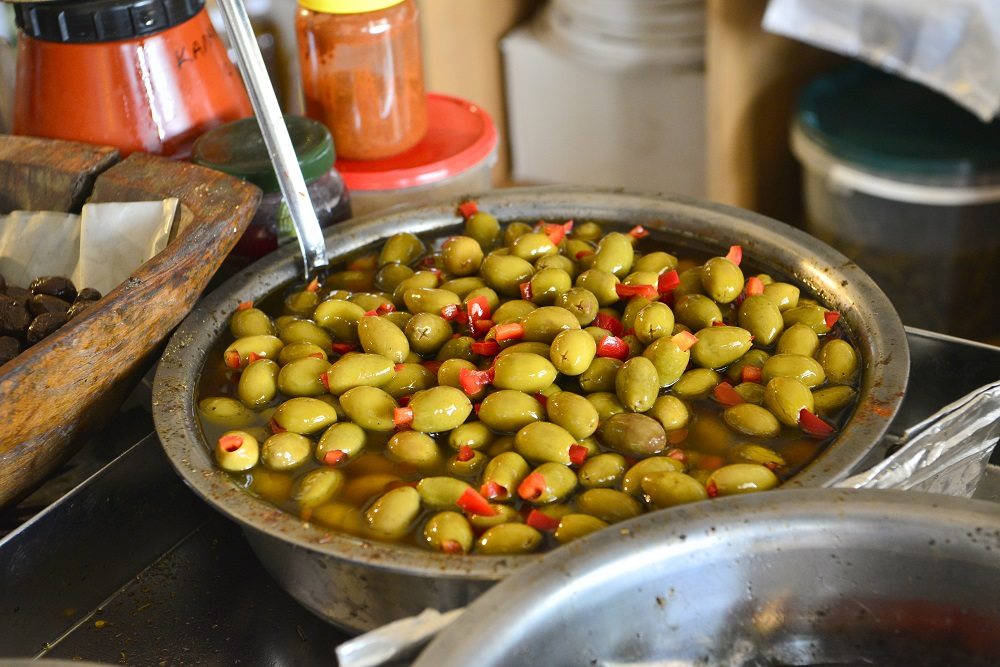 Famous for its thermal waters flowing from under Mt. Geraneia, you can enjoy these healing waters at the Loutraki Thermal Spa . Take a dip in the jetted, heated pools. After some time spent here you will be so relaxed that you might want to curl up and rest, otherwise dry off and hop in the car for a quick drive to taste some of the finest olive oil you will ever have at Kalielaion Olive Oil. The press is around the side of the building from the showroom and worth a look to see how this superior oil is extracted. Be sure to buy some. After your informative visit, check into your hotel. If you like a little "game with your bed" try one of the largest casinos in Europe- the beachfront Club Hotel Casino Loutraki or any of the charming hotels, villas or apartments in town.
For a sweet treat go to the family-owned candy shop called "Ta Geraneia" where they make Loukoum (Turkish Delight) every day. Buy a few boxes of candy to take home as they travel well. My favorite is coconut but they make several flavors including rose; all ingredients are natural, and all are delish.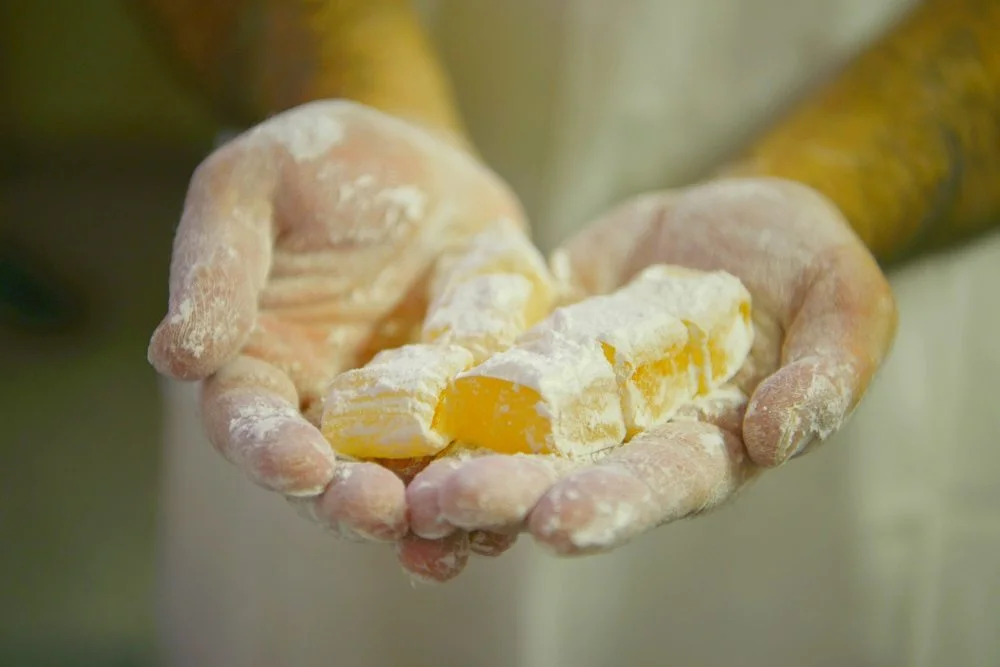 Recommending dinner is easy; Paladar Eatery and Lounge Restaurant, a stylish restaurant and bar with views of the water. The food is an upscale version of local cuisine and executed well by the executive chef. Do ask for the local wines especially those from Gaia, Nemea- the Aghiorghitiko grape.
A favorite stop for a leisurely lunch and swim all in the same place is in Heraion, at Vouliagmeni Lagoon- sometimes called "lake" . The Beach Lido Doschoris Taverna at Margetas Beach is a one of a kind experience so bring your beach towels from the hotel. Have a seafood feast lakeside and then park yourself under one of their beach umbrellas for a swim in the sparkling clear water.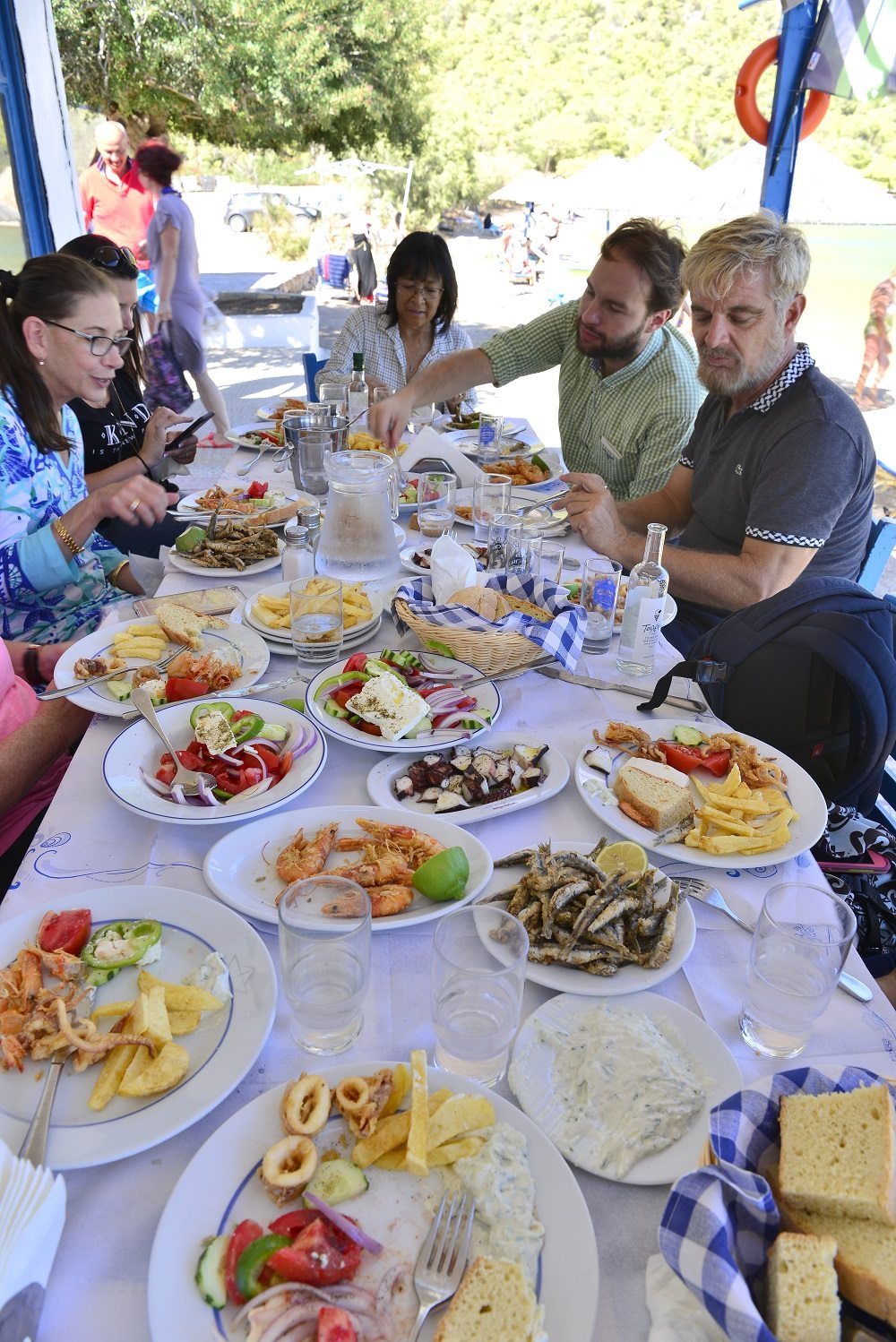 Of local interest is the Corinth Canal an engineering feat requiring a cut through rock wide enough for a ship in the 1800's, (after a few attempts by the ancients) it connects the Aegean Sea to the Saronic Gulf. Also visit the archeological site of Heraion of Perachora not far from Lake Vouliagmeni, where a temple to Hera stood. Several ancient monuments were erected here with the oldest dating from the Archaic period in 700-480 BC. The 180 degree views of the Gulf of Corinth are astounding from this vantage point and you can see across the water to Peleponesus coastline.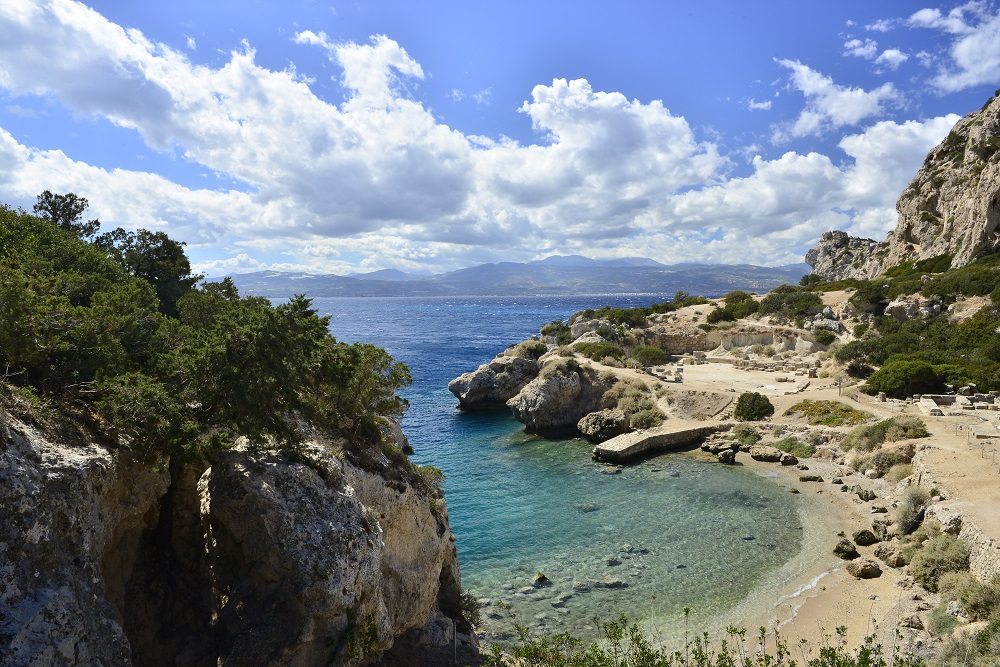 As you can see Loutraki has more to offer than the beach. There is a sports center, theme park, agro-tourism, mountaneering, yachting, cycling, fishing and even monasteries offering religious and spiritual retreats. Certainly a lot to do here no matter your area of interest. Or sit poolside and do nothing at all.
And in case you are still wondering; as far as the "Corinthian leather"- the only leather I saw was the leather seat of the mayors' motorcycle as he blasted away after dinner at Paladar.
See the recipe for the Loukoumi sweets under "recipes" on this site.
Michelle M. Winner
Michelle was born with a fork in her hand. As a culinary travel writer and confirmed foodophile she delights in the world-wide discovery of new flavor profiles, spices, salts and herbs. Based in one of the world's foodie meccas; Portland, Oregon, not far from "Pinot Noir Heaven" Michelle shares culinary travel and chef's recipes. Her photography has appeared in Saveur Magazine and she has contributed culinary travel articles to Forbes online, WSJ online, Business Insider, Condé Nast Digital Media, Islands magazine and many others. A confirmed globetrotter, she still keeps her bags packed and fork in hand (well . . . except through airport security.)