This simple vegan two lentil Dahl requires only easy-to-find ingredients and little more than a few chops and several stirs to make. It's the perfect protein-rich meal to prepare on a Sunday and enjoy throughout the week, and it can easily be doubled or even tripled and then frozen.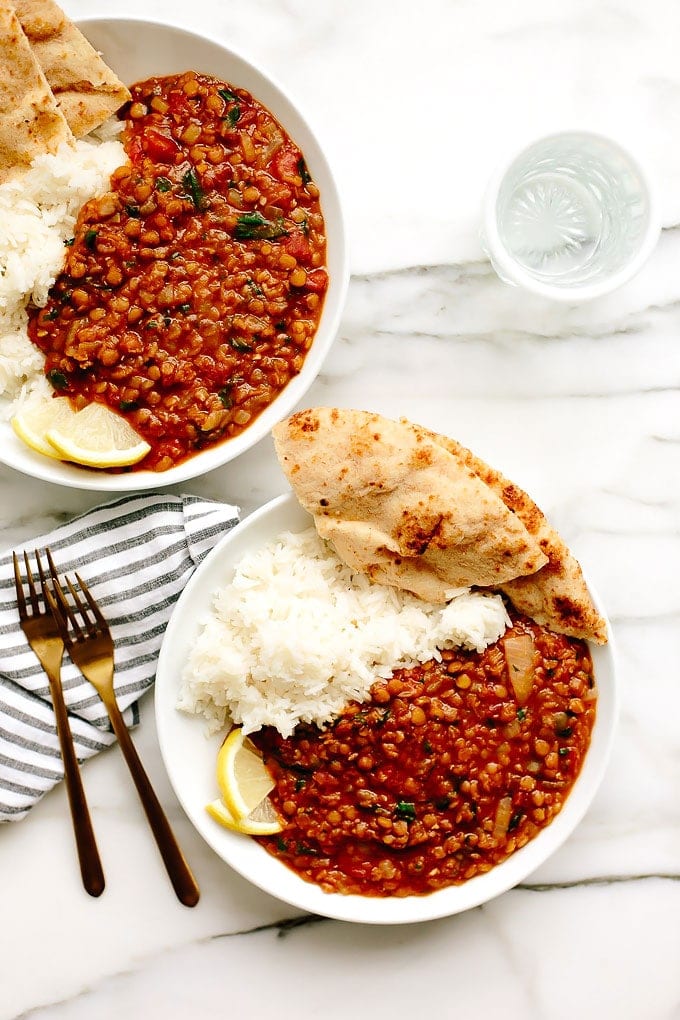 I find this Double Lentil Dahl to be incredibly comforting this time of year. It wafts the most glorious scent as it simmers, and it's incredibly satisfying to eat. Packed with protein, fiber, and flavor.
Also, I have yet to buy an Instant Pot (even though many of you have been begging me—I promise I will as soon as we're in a more permanent living situation), but I have a hunch this would make an excellent Instant Pot meal. And you could probably cut the simmer time in half by using one. If you try it, will you let me know how it works out? I'd love to add tips and tricks into the recipe notes for others who might want to give it a go!
Click HERE for the recipe.
Ashley Melillo
Ashley Melillo is the creator of Blissful Basil, a blog dedicated to unearthing the happiest side of life through wholesome, plant-based foods. Being a school psychologist and food blogger, Ashley incorporates a wide array of health-enhancing ingredients into her recipes with the hope of guiding others on their path towards improved well-being.