Steen Hanssen takes us to his Biergarten favorites in a rain drenched Berlin.
By Steen Hanssen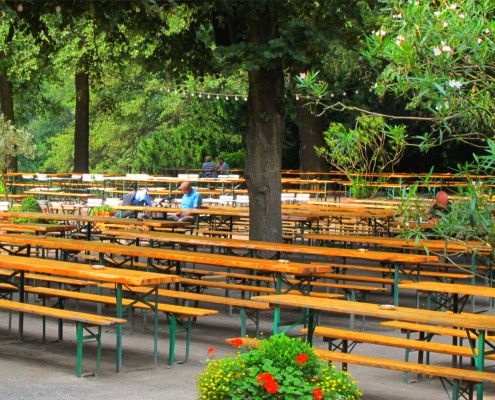 This summer's miserable German weather has put a serious lid on Berliner Biergarten activity as the picture above well illustrates. However you shouldn't cheat yourself from experiencing this wonderful German beverage and food institution when visiting Berlin or other German cities. But remember when it rains, Biergartens are closed.
The typical Berliner Biergarten will serve a wide range of beverages including German wines, soft drinks such as Apfelschorle (apple juice mixed with sparkling water), coffee, tea and of course different kinds of beer both bottled or on tab. It's a common misunderstanding to believe that a German Biergarten will have a huge array of beers on offer, on the contrary, the traditional Biergarten will have only a hand-full different brews usually from the same brewery. Before switching to Pilsner, I'll get started with a few cold refreshing Kristallweizen, a straw colored and yeast filtered version of the classic Hefeweizen without the optional lemon wegde and a warm crunchy salty Prezel on the side. Local women will usually opt for a Berliner Radler which is a Pilsner beer mixed with sprite.
An underrated feature of today's Biergarten is the surprisingly high quality of food on offer. In Munich (the Biergarten Mothership) you'll be served traditional heavy Bavarian dishes such as Weisswurst or Schweinshaxe with Sauerkraut and potatoes, while at the Cafe am Neuen See in Berlin they also serve huge delicious pizzas as well as more traditional dishes such as Eisbein (cooked pork knuckle) or Leberkäse (meatloaf) with sweet mustard and Berliner style potato & cucumber salad. Hopefully we'll be compensated by a long rain-less Indian summer, in that case stay tuned for more Berliner Biergarten updates.
For Berlin Biergartens I recommend the Prater Biergarten, one of the oldest located at Kastanienallee in the trendy district of Prenzlauerberg, or the Cafe am Neuen See, perhaps the most beautiful Biergarten located by the lake in Tiergarten (Berlin's central park). Another favorite of mine is the increasingly touristic but still cosy Schleusen Krug at the old water lock near the iconic Zoo station.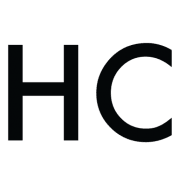 Steen Hanssen
Steen Hanssen is a Berlin based food writer who loves to eat, drink, cook, read, write and think about good food and beverages. Though Kierkegaard argues it'll lead to failure and despair, Steen embraces the aesthetic sphere of existences striving for novelty, pleasure seeking while edging towards the perfect asparagus experience. Steen is also a contributor to Serious Eats.