Make this recipe for tomato basil risotto with prosciutto and get tips for making a creamy, dreamy Italian risotto!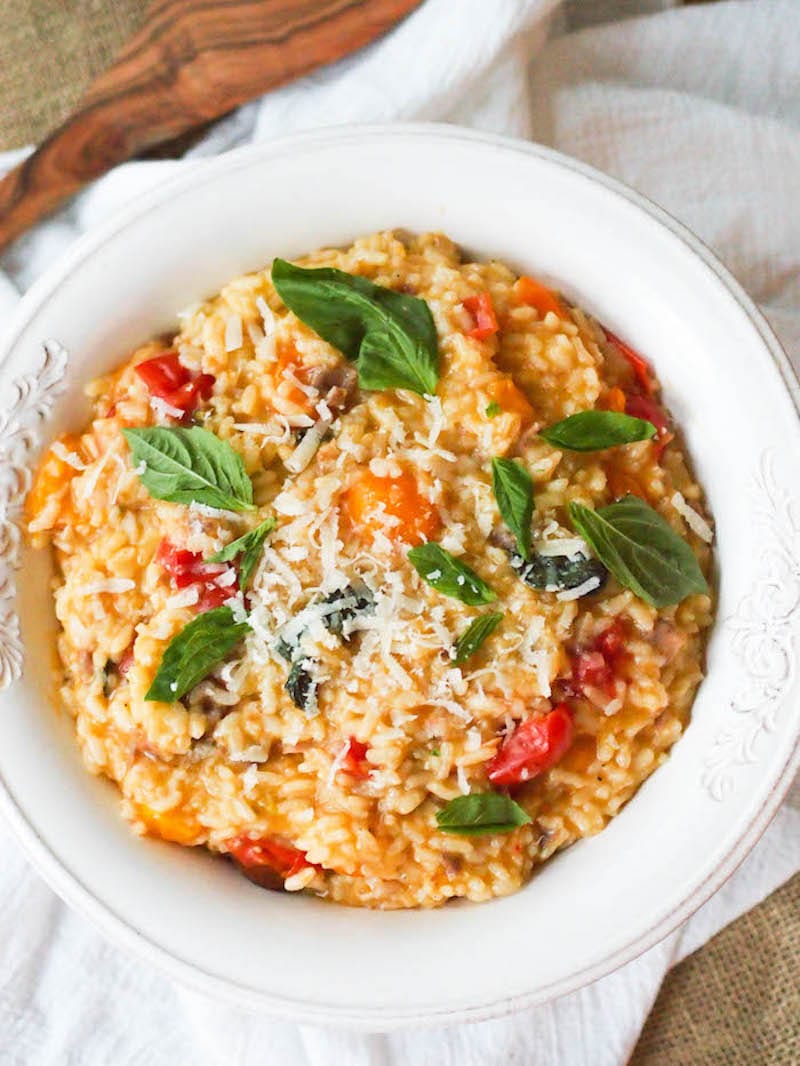 When I went to Italy for the first time with my family, each of us had a very specific dish that we were determined to discover the best possible version of. If we saw it on the menu, we would always get it, even if was a shared dish for the table, ordered solely for taste testing purposes. For my stepmom, it was spaghetti carbonara, lactose intolerance be damned! For my brother and dad, it was basically anything pork, including suckling pig, which was somewhat traumatic for me as I had just gotten out of my vegetarian phase. And for me, it was risotto.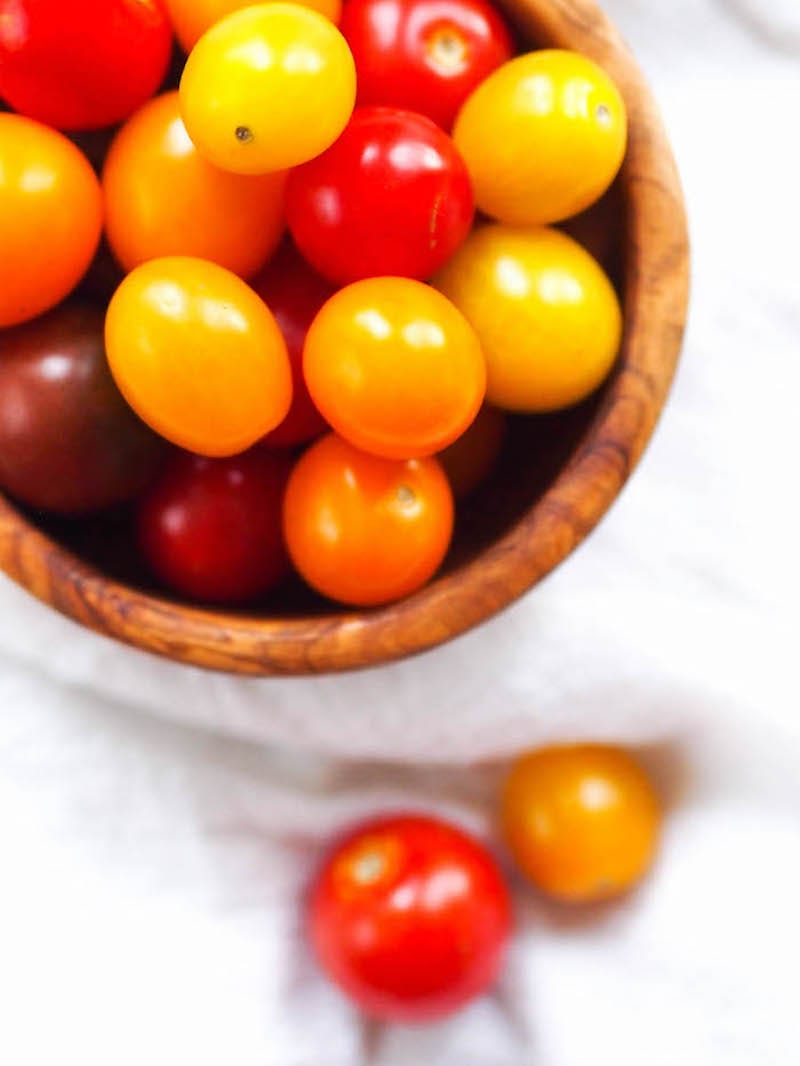 The winner turned out to be a seafood risotto from Harry's Bar in Venice. It was creamy and savory and rich and perfect. I must also give honorary mention to a squid ink risotto, also from a restaurant in Venice. It was so tasty the only thing that kept me from spending the rest of the night with a satisfied grin on my face was the fact that my mouth was turned jet black by the squid ink.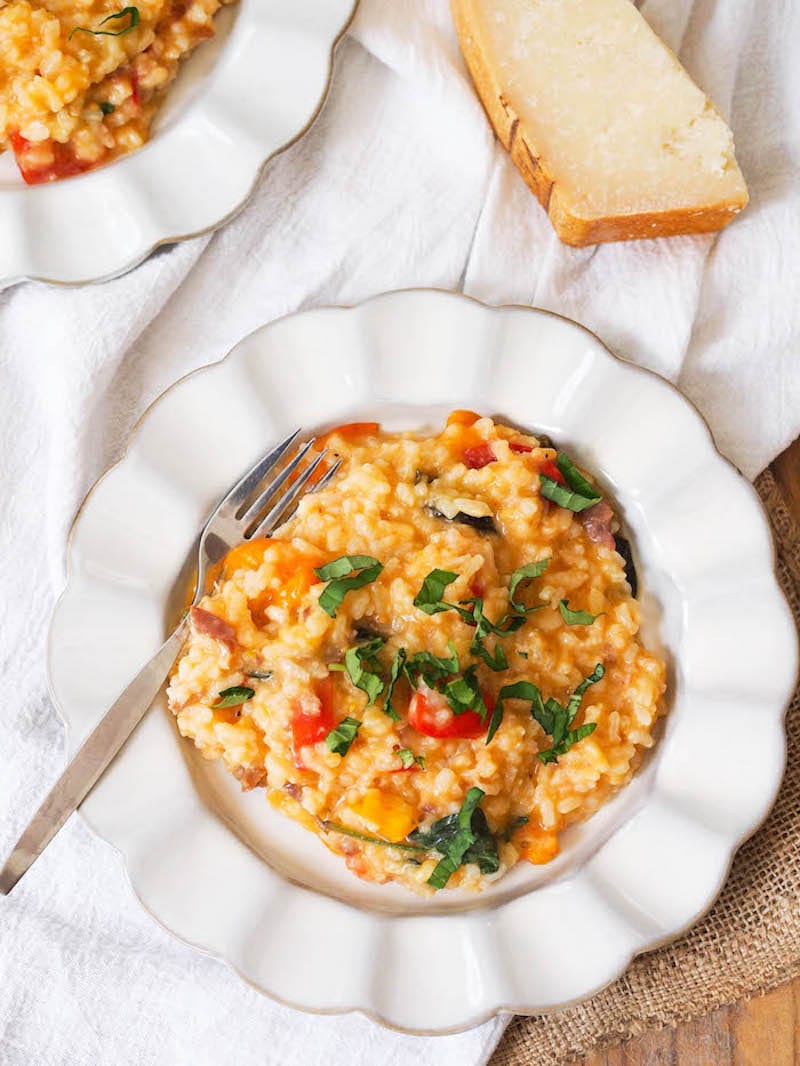 See Also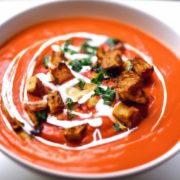 While this risotto may not be anything close to what I've tasted in Italy, I personally was quite happy with how it turned out. To flavor the dish, I used prosciutto and halved heirloom cherry tomatoes briefly sautéed with fresh basil leaves and extra virgin olive oil. Here's a few notes on how to make a maybe not Top Chef worthy, but totally passable and tasty risotto:
Use Arborio rice or some other type of short grain white rice, which is starchier and creates a creamier risotto. You may be tempted to swap in brown rice or another whole grain, like farro or barley. With the delicate flavors like tomato and basil, I think a whole grain would be overpowering, but for more "fall" or "winter" flavor risottos, brown rice is really tasty! Think chicken and wild mushroom risotto with peas. You'll just want to double or triple the cooking time and have more stock on hand.
Use warm stock. If you add cold stock to the dish, it will cool everything down and slow the cooking process.
Don't over, or under-stir your risotto. Stirring the risotto is necessary – the rice grains rub against each other which creates more starch and a creamy consistency. It also evenly distributes the liquid and prevents the bottom from burning. But there's no need to stir constantly. You'll be left with sore biceps and a gluey risotto. I give it a good stir when I add broth, let it simmer for a bit, and then give it another good stir before adding in more broth.
Add the vegetables after cooking the risotto. Other than the garlic and onions that flavor the dish, you'll want to cook your vegetables in a separate pan and stir them into the fully cooked risotto, otherwise the veggies will get mushy and disintegrate.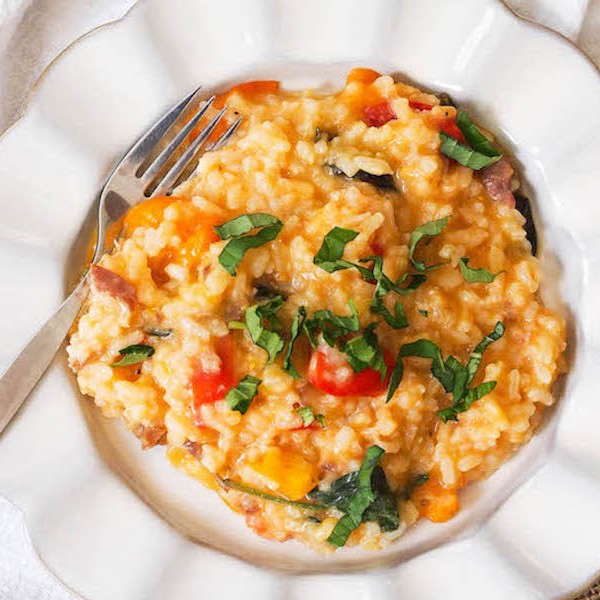 Rachael Hartley
Ingredients
6

cups

low sodium chicken broth

2

tablespoons

extra virgin olive oil

4

ounces

prosciutto

sliced

½

yellow onion

peeled and finely chopped

2

garlic cloves

minced

2 ½

cups

Arborio rice

½

cup

dry white wine

10

ounces

cherry tomatoes

halved

½

cup

lightly packed basil leaves plus extra for serving

¾

cup

grated parmesan cheese
Instructions
Heat broth to a simmer in a pot on medium heat. Let it continue to simmer, turning down the heat if it starts to boil.

Heat 1 tablespoon of olive oil in a large, pot on medium heat. Add prosciutto and cook until crispy, about 2-3 minutes. Add onion and garlic and saute until tender and translucent, about 5 minutes.

Stir in rice and cook until rice smells slightly nutty, about 2-3 minutes, stirring occasionally. Pour in white wine and stir until wine is mostly evaporated. Pour a ladle of hot broth into the rice, stir for a few seconds and let simmer until broth is mostly absorbed. When the risotto starts to look dry, repeat with more broth. Continue with remaining broth until risotto is creamy and tender with a bite (al dente).

As the risotto is cooking, heat remaining tablespoon of olive oil in a skillet on medium heat. Add tomatoes and basil with a pinch of salt. Cook until tomatoes are tender, but not falling apart, about 5 minutes.

When risotto is creamy and done, stir in tomatoes and parmesan cheese. Season with salt and black pepper. Serve garnished with more parmesan cheese and fresh basil.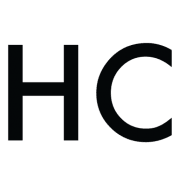 Rachael Hartley
Hi there! I'm Rachael Hartley, a dietitian, food blogger, whole food lover and avocado enthusiast. My mission is to help you rediscover the joy of eating. I believe living a healthy, fulfilled life should be fun, simple and most of all, delicious!