Natalie McLaury considers herself a bit of a hoarder when it comes to magazines. Never one to pass up a good deal on a subscription, it's to the point where she now finds herself receiving a magazine in the mail several times a week. Most of the time, she rips out pages of recipes but fails to actually create the recipe in her kitchen. Not anymore! Join Natalie as she cooks the magazines.
By Natalie McLaury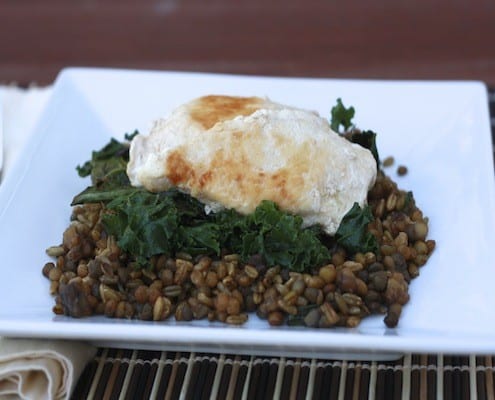 Freekeh? What the heck is freekeh? That was my first thought when I received a package of it in the mail from Melissa's Produce. I can barely pronounce quinoa, and now here I am with another strange-sounding grain. A little research taught me that freekeh is a roasted green wheat, and that for a grain, it's high-fiber, high-protein, and low-carb. So now that I knew what it was, what the heck was I supposed to DO with it? Theoretically, you could use it in place of any recipe that uses rice or quinoa or couscous, but I stumbled upon this Bon Appetit recipe that not only uses freekeh, but kale, one of my favorites!
As I started making it, I realized I was going to need to modify. There was no sherry vinegar in our cabinets….or cumin seeds….and I wasn't crazy about the instructions/method of cooking everything. Instead I modified a bit, and my adaptation is what you'll find below.
The consensus was that the freekeh was good, although I think I may have undercooked it (it was still pretty crunchy). The dish in total was good–healthy but not too healthy tasting, if you know what I mean. I subbed balsamic for the sherry vinegar because in my world, you can never go wrong with balsamic! Although this meal requires you to be completing several steps at once (if you don't cook your freekeh and lentils ahead of time), it isn't too terribly difficult and the whole meal came together in less than forty-five minutes!

Chicken with Kale and Freekeh-Lentil Pilaf
A healthy main dish featuring chicken, kale, and a freekeh-lentil pilaf
Ingredients
for the vinaigrette:
1 tsp ground cumin
¼ cup balsamic vinegar
1 garlic clove, minced
¼ cup extra-virgin olive oil
1 tsp whole grain mustard
juice from ½ of 1 small lemon
kosher salt
for the pilaf and chicken:
1-2 tbsp olive oil
2 large chicken breasts, cut into ½-inch cutlets
kosher salt
1 tbsp butter
1 garlic clove, smashed
½ lb kale, center ribs and stems removed, torn into pieces
½ cup cooked freekeh (could do ahead of time)
½ cup cooked lentils (could do ahead of time)
Instructions
Combine all of the vinaigrette ingredients in a small bowl and whisk to combine. Set aside.
Heat 1-2 tbsp olive oil over a large heavy nonstick skillet over medium heat. Season chicken with salt. Cook chicken in single layers until browned on both sides and just cooked through (2-3 minutes per side). Transfer to a plate and tent with foil to keep warm. Set aside.
Add ¼ cup of water to skillet with the vinaigrette, scraping up the browned bits on the bottom of the skillet. Pour into a large bowl.
Add butter to the same skillet over medium-low heat. Add garlic and cook for 1-2 minutes, just until brown. Discard garlic. Add kale to skillet (add more oil if necessary) and toss until wilted (may need to do this in multiple batches). Transfer to a bowl and season with salt.
Add freekeh and lentils (both cooked already) to the same skillet and increase heat to medium. Stir until warm, 2-3 minutes. Pour into the bowl with the vinaigrette and toss to combine everything. Divide onto plates and top with kale and cooked chicken.
Notes
from Bon Appetit January 2012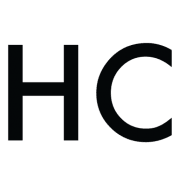 Natalie McLaury
Natalie McLaury is a St Louis based food writer with a passion for real food and experimenting in the kitchen. Her cooking ranges from healthy three course meals to decadent desserts, and she shares many of her food tips and recipes on her successful The Sweets Life blog . As an avid runner and fitness expert, she also gives the occasional tips on how to combine a serious interest in health with a sweet tooth.