This Pickled Shrimp recipe is a Southern favorite you could eat year round.
By Susan Benton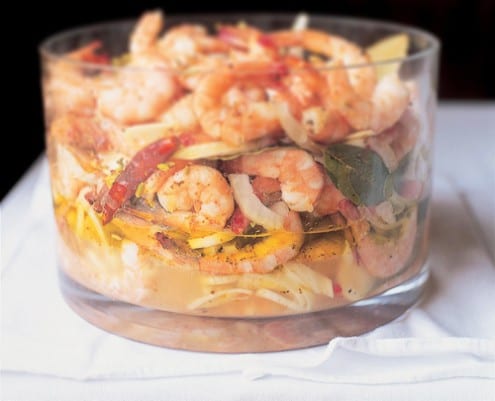 Chef Frank Stitt, James Beard winner best chef in the Southeast, and owner of Bottega, Bottega Cafe, Chez Fon Fon, and Highlands Bar & Grill in Birmingham, Alabama says, ""We are motivated by the seasonality of the Gulf Coast fishing industry. We create our menu around the most pristine, impeccable fish we can get our hands on. This should hold true for the home cook as well. Go with it, improvise your menu around it, and always make a point to choose the freshest, best fish you can get."
Chef Frank Stitt's Pickled Shrimp
This Pickled Shrimp recipe is a Southern favorite you could eat year round.
Ingredients
3 lbs. boiled shrimp, cleaned and deveined (see below)
2 med. onions, quartered
1 c. extra virgin olive oil
½ cup white wine vinegar
1 tsp. salt
1½ tsp. celery seed
6 garlic cloves, thinly sliced
1 tsp. fennel seeds
1 tsp. mustard seeds
1 tsp/ coriander seeds
14 bay leaves
4 dried hot chili peppers
1 tsp. freshly ground white pepper
½ cup fresh lemon juice
Instructions
Combine all the ingredients in a large bowl and toss thoroughly. Pack everything into a large glass jar, cover, and refrigerate overnight to allow the flavors to come together. Serve as an hors d'oeuvre with toothpicks and napkins.
Notes
Note: To cook shrimp: Fill a large pot with water and add 1 onion (quartered), 1 celery stalk (cut into pieces), 1 lemon (sliced) and 4 flat-leaf parsley sprigs. Bring to a boil over high heat, reduce the heat and simmer for 15 to 20 minutes. Add the shrimp, and a tablespoon of salt to the shrimp. As soon as the water returns to a simmer (about 3 minutes), remove from the heat. The shrimp will have just begun to curl and have turned a bright pink. Do not allow the water to boil, or the shrimp will be tough. Drain—but do not rinse the shrimp, or the flavor will go right down the drain. Reserve the broth, if desired. Allow the shrimp to cool.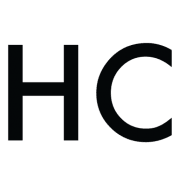 Susan Benton
Susan Benton is the go to resource for foodies visiting Pensacola to Panama City Beach. She is a food and travel journalist with published articles and photography in many local, regional and national publications. Her website is 30AEATS.com where she writes about the secrets of Gulf Coast food.