The potato's grand entrance into Irish society changed the face of Ireland and its cuisine forever. Loved around the world, the starch is fun to eat while celebrating the green holiday. Discover some new preparations for the potato and learn traditional Irish recipes while you drink your beer this year.
By Annelise McAuliffe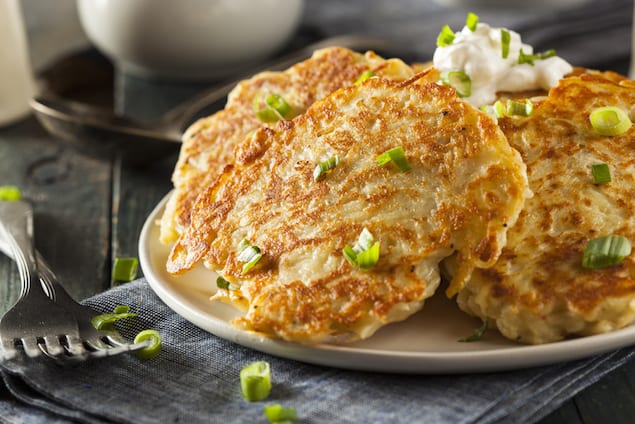 Shutterstock: Brent Hofacker
Boxty
Potatoes in this recipe are thinly grated and also mashed before being mixed with buttermilk, baking soda and flour. Formed into cakes and fried, they are usually served as a side dish, either sweet or savory, and can even be made thinner and then wrapped around the main meat of a meal. Try this recipe.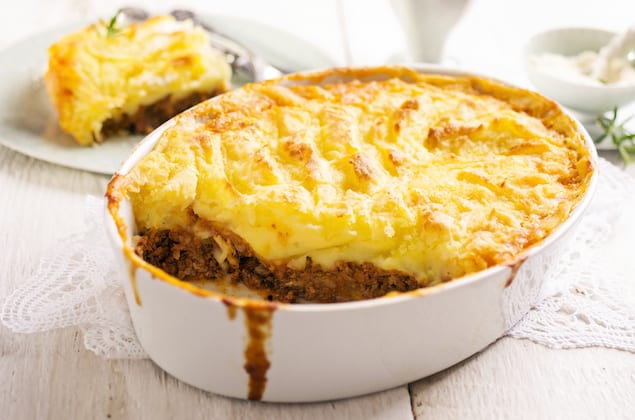 Shutterstock: HLPhoto
Cottage Pie
A recipe that is shared with the UK's shepherd's pie, this casserole is layered with leftover meat, especially lamb and beef, and vegetables. The dish is topped off with mashed potatoes that become golden and crispy when baked. Try this recipe.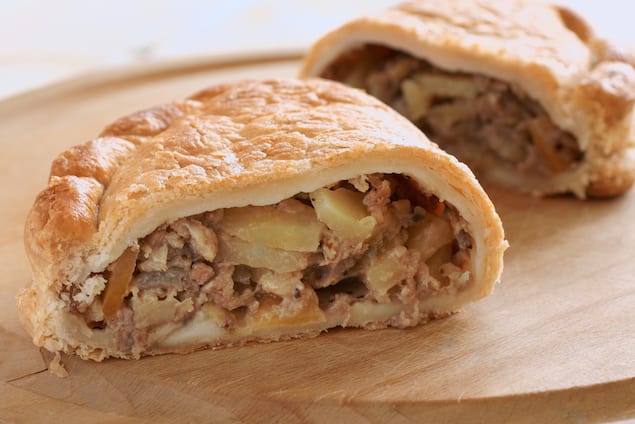 Shutterstock: D. Pimborough
Savory Pasties
There are many variations for this small hand pie, but think of it like a bun-less burger with vegetables and potatoes that are wrapped in pie dough and fried. While it can incorporate a number of fillings, pasties usually use ground pork or beef and potato pieces and are often served as a meal with a side of fries. Try this baked version.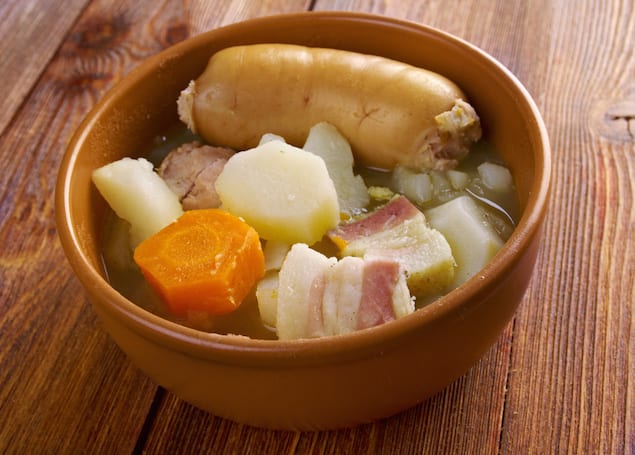 Shutterstock: Fanfo
The Dublin Coddle
Using a mishmash of leftover ingredients, this is a stew-like comfort food. Bacon and pork sausage make for a slaty broth that is absorbed into the filling potatoes. Use what you have on hand and make your own version of the Coddle just like each Irish cook does. Let is simmer away on the stove for hours and then serve with crusty bread. Try this recipe.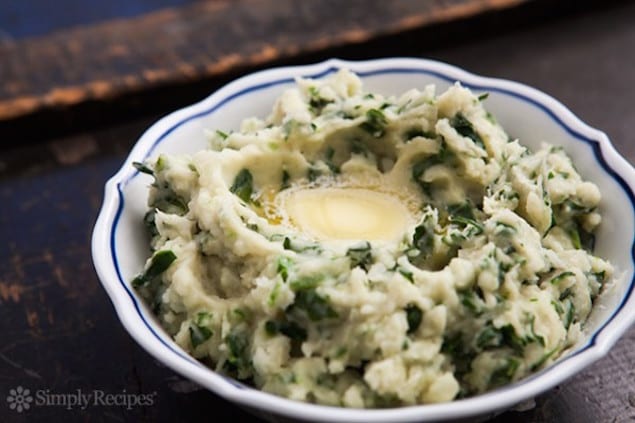 www.simplyrecipes.com
Colcannon
A simple dish that combines cabbage or kale with mashed potatoes. Made with more cream and butter than regular mashed potatoes, this side can also have onions and herbs added for more flavor. Every home seems to have their own version even adding crisp bacon or carrots, so feel free to get creative. Try this recipe.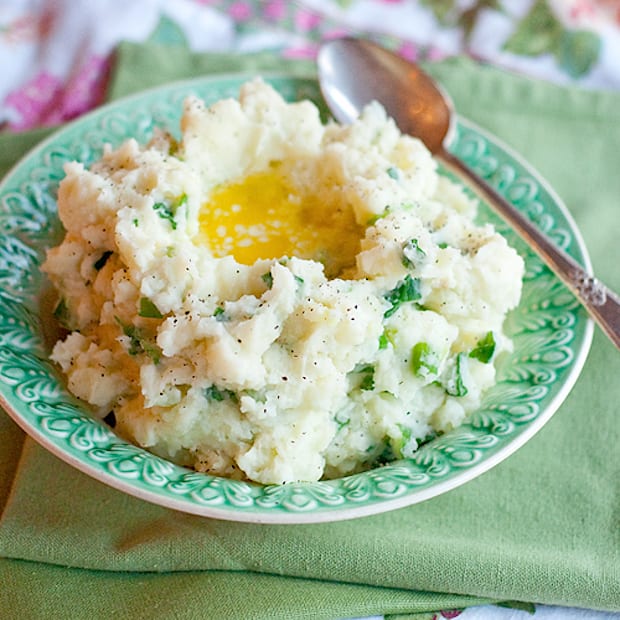 www.lanascooking.com
Champ
This is the Northern Ireland version of colcannon. Rather than cabbage or kale, these creamy potatoes are mixed with green onions or scallions. Try this recipe.
See Also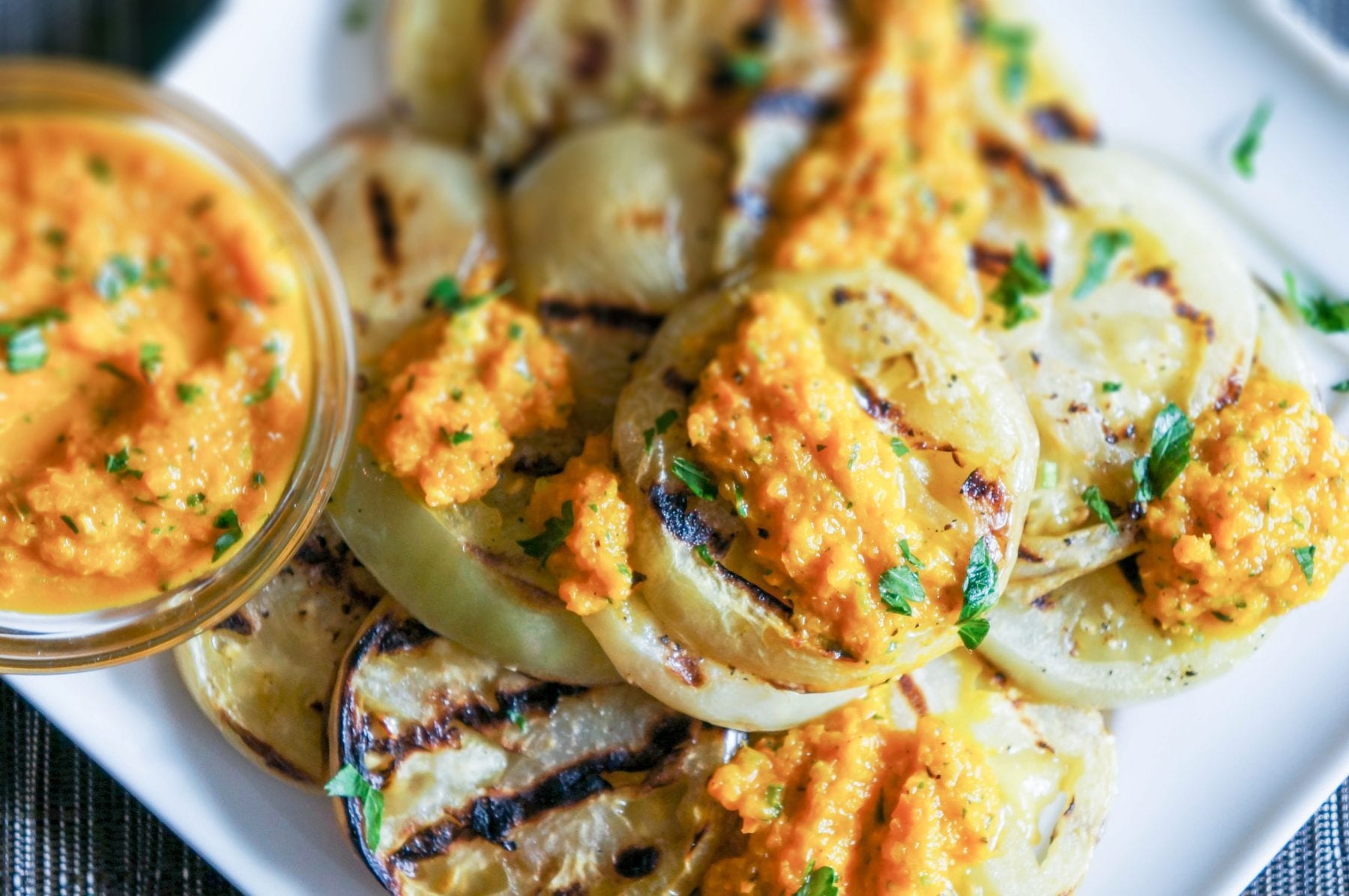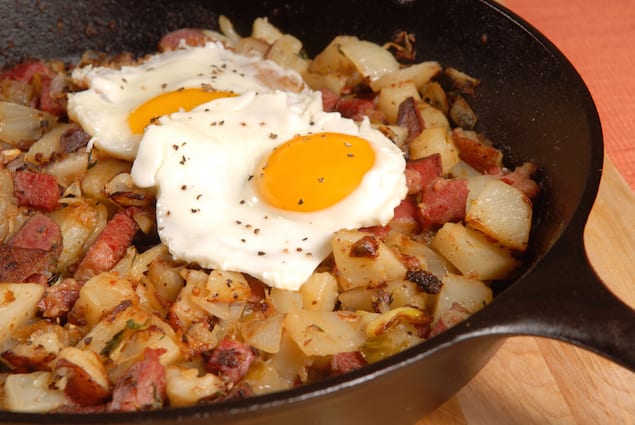 Shutterstock: David P. Smith
Corned Beef Hash
This is a great dish to use up the potato and corned beef leftovers the night before. Fried in a skillet and topped with an egg, it is unclear whether this is traditionally from Ireland or the United Kingdom, but we can look the other way since it is so delicious and uses common St. Patrick's Day leftovers. Try this recipe.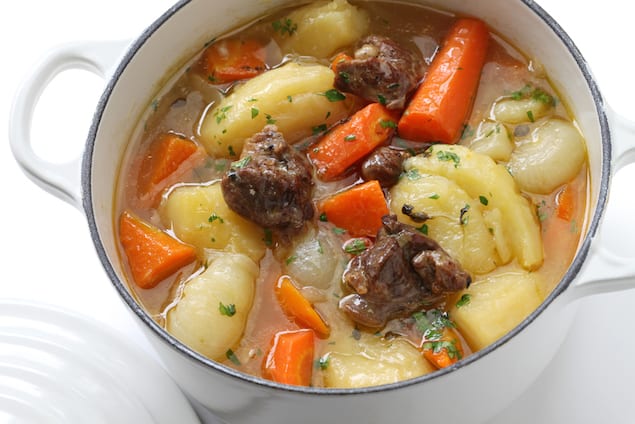 Shutterstock: bonchan
Simple Irish Stew
Take all your vegetables, meat, and potatoes, throw then in a pot, and add water. Usually including mutton, the stew was created to allow the tough lamb meat plenty of time to simmer over the fire and become tender. Whether you choose to use lamb or not, just be sure to have potatoes! Try this recipe.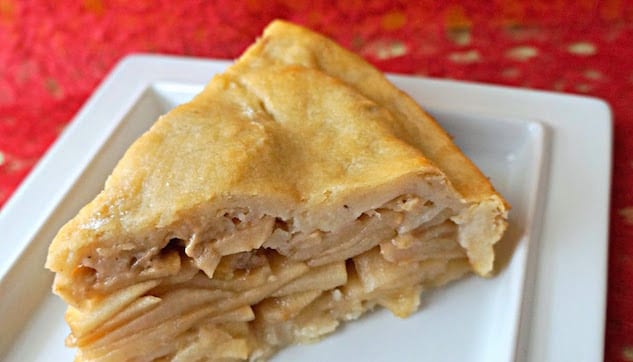 www.eastwestrealm.com
Potato and Apple Pudding Bake
The dough for the crust of this pie-like sweet is made of mashed potatoes that are mixed with milk and flour. Fresh apples are sweetened, spiced and layered inside to create a simple dessert. While the flavor of potato may not be evident, it is interesting to see the tuber incorporated into many aspects of Ireland's cuisine. Try this recipe.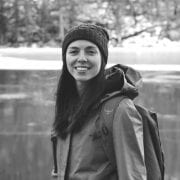 Annelise McAuliffe
Mandatory family outings to the Detroit farmers' market and nightly home-cooked meals cultivated Annelise's respect and curiosity for food. A graduate of The Culinary Institute of America, she spends her free time in New York City recipe testing, eating breakfast all day, and dreaming up international culinary adventures.