Castello Summer of Blue — Blue Cheese Crackers and Blackberry Compote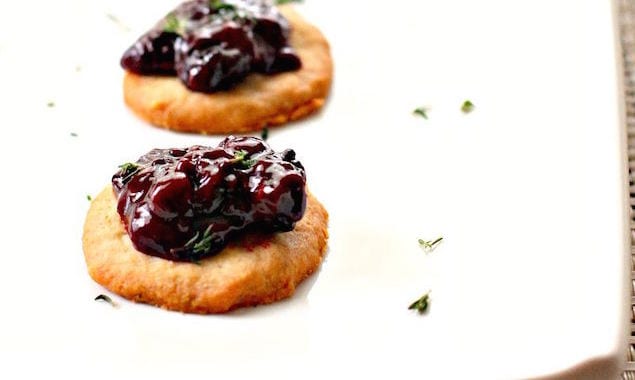 PARTNER POST – Get inspired with creatively crafted Castello Blue Cheese as we celebrate a Summer of Blue with #BluesdayTuesday.
Sweet and savory, these melt-in-your-mouth blue cheese crackers are the perfect pair with slightly tart blackberry compote with lemon and thyme.
By Soni Sinha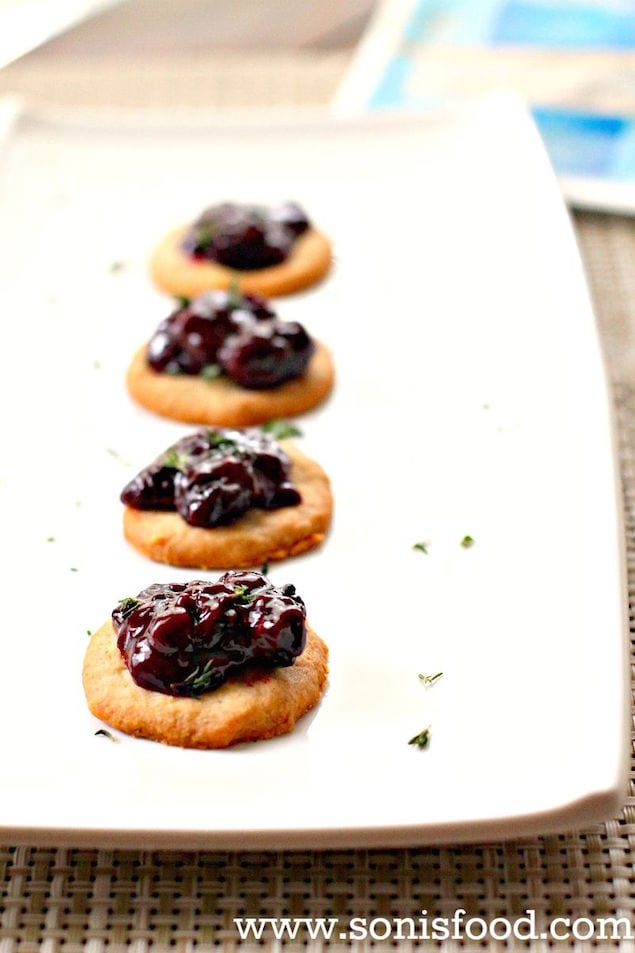 This appetizer is a celebration of sweet, salty and tangy blue cheese that'll have your mouth watering. From crumbled, soft, and spreadable, to a sliced blue cheese perfect for melting with floral notes, Castello</> has a wide range of unique blue cheeses.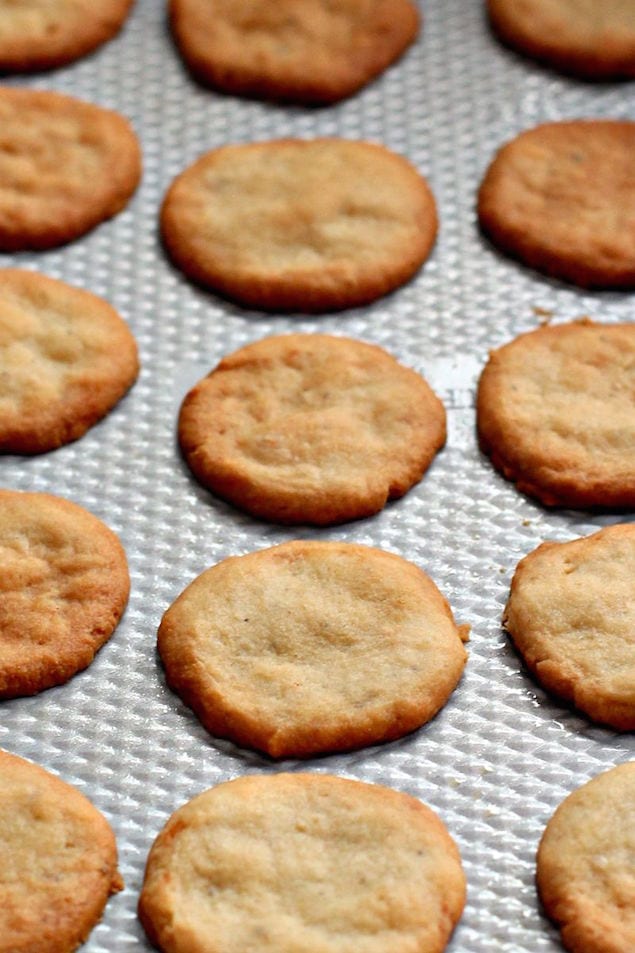 My blue cheese crackers with blackberry compote are the perfect party hors d'oeuvre. They take minutes to prepare and the piquant flavors from the Castello Noble Blue come through in every bite. The savory wafers are delicate, crumbly little rounds and melt in your mouth. Your food processor is all you need to bring the dough together. Once baked, you can store these in an airtight container if making in advance.
See Also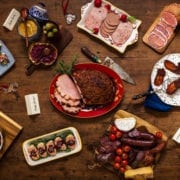 The blackberry compote is a thick, luscious topping with thyme and lemon. I found out that blackberries complement blue cheese like no other with their slight tartness. Every bite of these wafers topped with the compote is a flavor explosion with the savory, sweet, tart all in harmony. Enjoy!
Castello Summer of Blue — Blue Cheese Crackers and Blackberry Compote
Sweet and savory, these melt-in-your-mouth blue cheese crackers are the perfect pair with slightly tart blackberry compote with lemon and thyme.
Ingredients
Crackers
1 Cup All Purpose Flour
8 Tablespoons (1 stick) unsalted butter at room temperature
3 ounces blue cheese crumbled
For the Blackberry Compote
1 Pint Blackberries
3 tablespoons sugar
juice of a lemon
fresh thyme leaves- 2 tbsp
Instructions
Heat oven to 350 degree F.
Line a baking sheet with parchment paper.
Wafers
In a food processor place the flour,butter and blue cheese and process until the dough comes together and starts to form a ball.
Empty the dough onto a floured surface and knead a few times to bring together.
Divide the dough into about 30 balls.
Press each ball slightly with your fingers onto the baking sheet while gently forming a round shape.
Bake for 15 mins until golden.Cool for 5 mins and then move to a wire rack to finish cooling.
Blackberry Compote
Place blackberries,sugar,lemon juice and thyme leaves in a small saucepan over medium heat.
Cook, stirring occasionally until the berries become soft and juicy.
Allow to cool.
To serve
Top the wafers with a little bit of the compote when ready to serve.
Soni Sinha
Soni is a recipe developer, food writer/blogger who creates recipes with a healthy Indian twist. She is a passionate cook and her recipes cater to readers who are are willing to try contemporary Indian flavors in wide ranging fusion dishes that she creates.She shares all her cooking adventures on her blog Soni's Food.