These cashew nut cookies are popular especially for the Chinese New Year, and many home bakers have their own version of the recipe.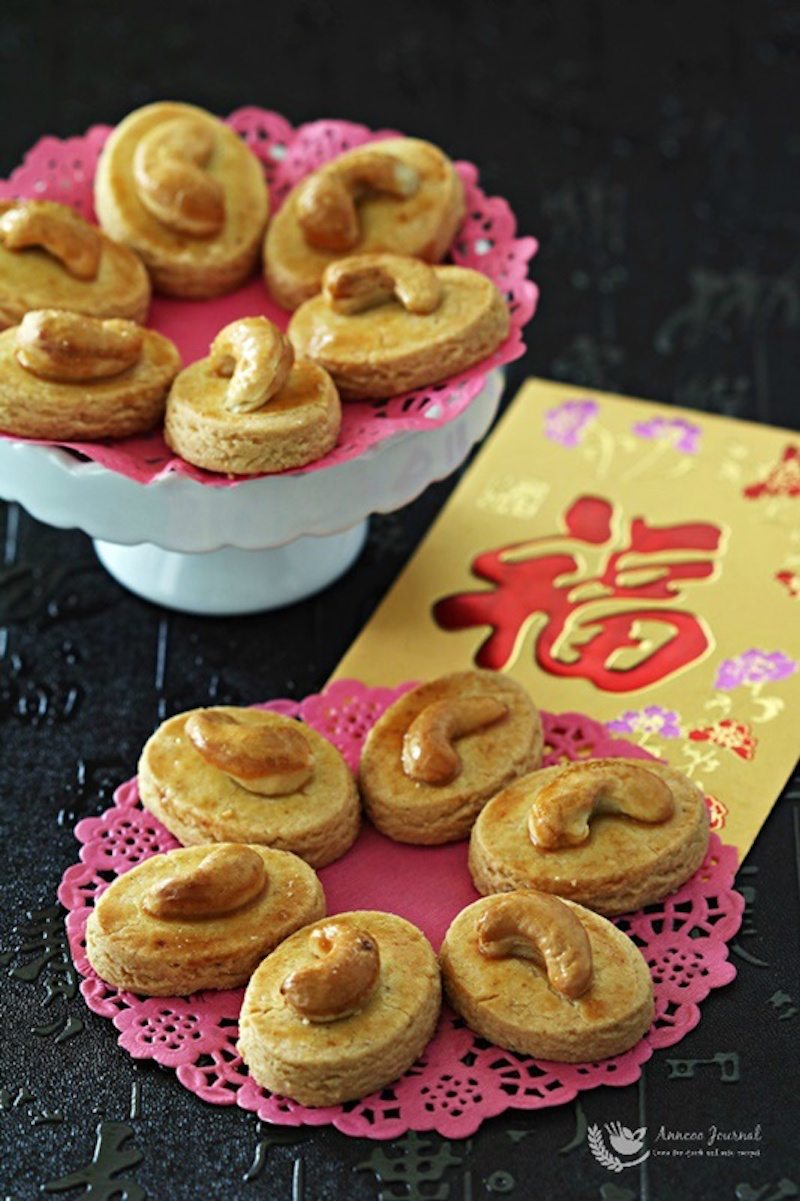 These addictively yummy cashew nut cookies are really easy to make. My family didn't take long to polish off these crunchy, nutty cookies after I baked a batch. I'm definitely going to bake more for the upcoming Chinese New Year as a giveaway for my friends and relatives. Hopefully, you'll add this recipe to your baking list too!

Cashew Nut Cookies for Chinese New Year
Ingredients
125g salted butter?softened
85g icing sugar (sifted)
1 egg yolks (about 18g)
¼ tsp vanilla extract
240g plain flour, sifted
100g ground cashew nut (store bought from PH)
40g custard powder
¼ tsp baking powder
1 egg yolk, lightly beaten for glazing
cashew nuts for decoration (toast in oven for about 5-8 mins at 180 deg C)
Instructions
Beat butter, icing sugar, egg yolk and vanilla extract until just combined (about 30 seconds).
Mix in plain flour, ground cashew nut, custard powder and baking powder to form a pliable dough.
Place dough in between 2 plastic sheets, roll into 5mm thick. Cut into your preferred shape using a cookie cutter.
Place onto a baking tray lined with baking paper. Press half or whole cashew nut on top of the cookies and glaze with beaten egg yolk.
Bake in a preheated oven at 170 deg C for about 20-30 minutes or until golden brown.
Cool cookies on cooling rack before storing them into an airtight container.