This lovely peppermint stick cocoa recipe is not only a great treat but, also makes for a spectacular Christmas gift in a jar.
By Anuradha Sharma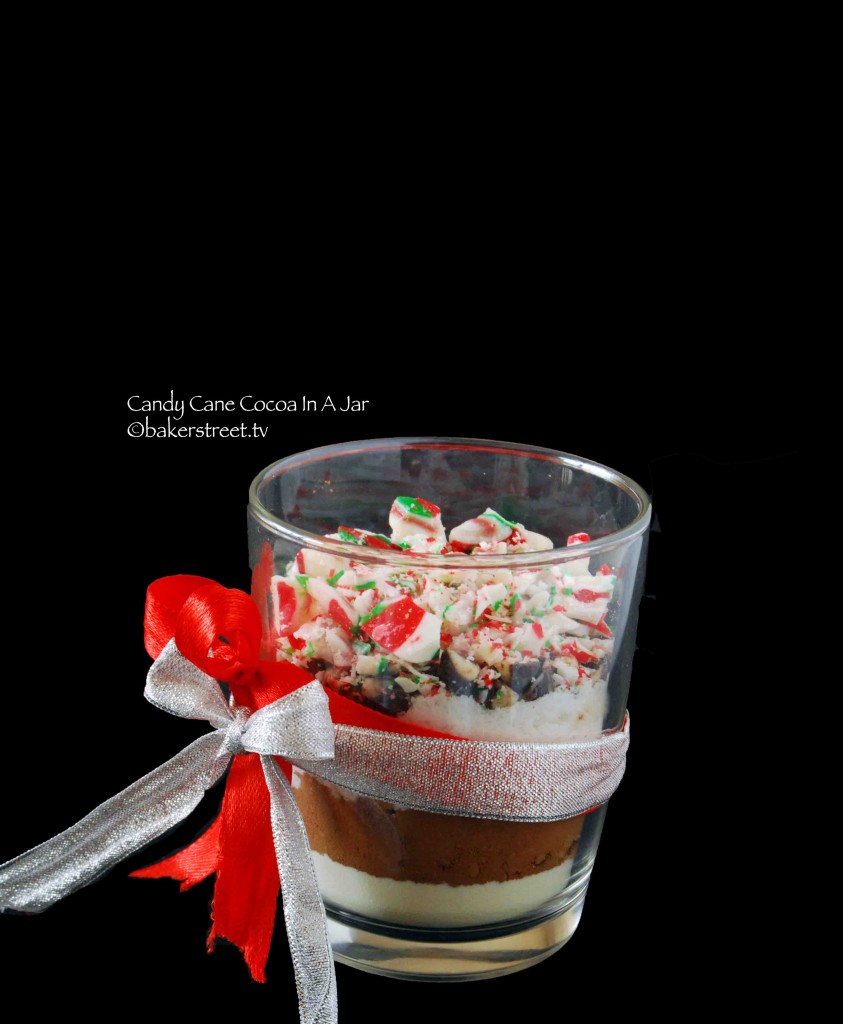 No matter what part of the world you're in or what time of day it is, take the next twenty minutes off and snuggle in with a big hot cup of this delicious mint cocoa.
I'm sharing the ultimate peppermint stick cocoa recipe with you today that not only promises a great treat but also makes for a spectacular Christmas gift in a jar.
The recipe I've shared below will fit in a 1 quart jar. For every cup of water/milk you need 1/3 cup of the mixture. The rest should be stored in an airtight container. A full jar will give you about 12 servings. I made these in small individual glass containers where the mixture is just perfect for an individual treat.
I recommend warming the milk or water properly on the stove. This will ensure that the chocolate bits and peppermint dissolve easily. And to take it a notch higher – treat yourself with a few marshmallows on top. Doesn't this make for a nice, custom gift for Christmas? Unless of course you're tempted to have it yourself.
While a steaming hot cup is reward in itself, I recommend some sour cream doughnut holes or freshly baked cookies along with it.

Candy Cane Cocoa In A Jar
A gorgeous candy cane cocoa served in a jar, topped with peppermint candy.
Author:
Anuradha Sharma, recipe from Myrecipes.com
Recipe Type:
Drink, Dessert
Ingredients
1 cup powdered milk
1 cup unsweetened cocoa powder
1 cup granulated sugar
½ teaspoon salt
½ cup miniature chocolate chips
½ cup crushed peppermint candy
Instructions
For The Jar
In a 1 Quart Jar layer the ingredients in the following order - powdered milk, cocoa powder, sugar, salt, chocolate chips, and peppermint candy.
For The Card
Mix contents in a large bowl. For each serving, place ⅓ cup cocoa mix in a mug and stir in 1 cup boiling water.
Store remaining mix in airtight container