Make a pan of this burrito layered dip with beans, rice, meat and lots of cheese and serve with tortilla chips at your next party.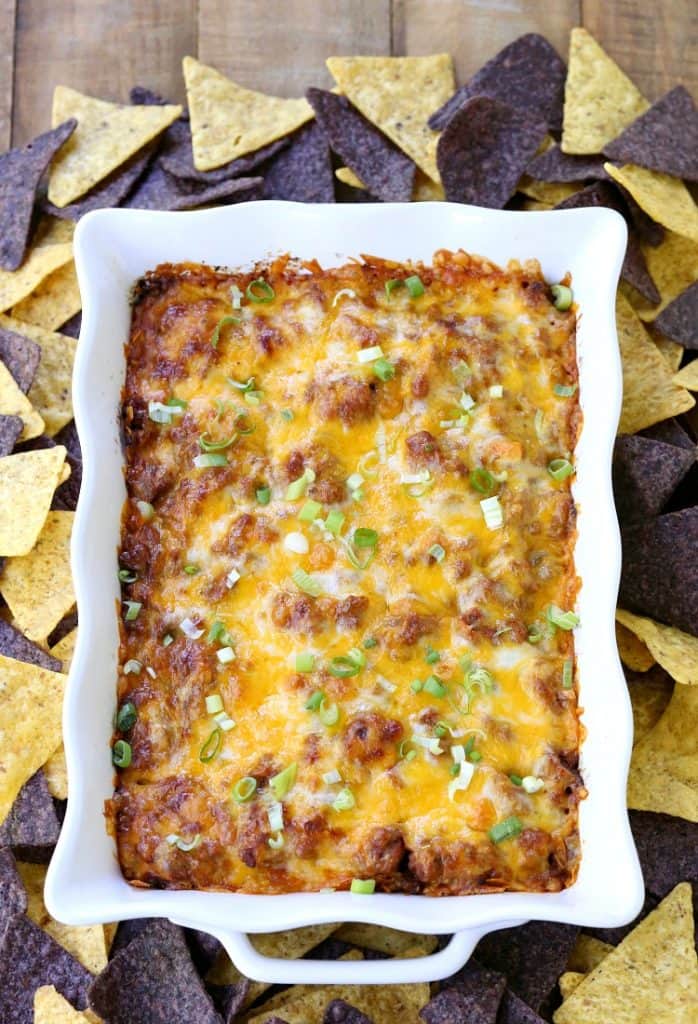 Trying to keep food in the house with two growing boys isn't always the easiest thing to do. That's why even when we make an appetizer for the site here, it sometimes just becomes dinner.
I'm at the grocery store constantly, probably three or four times a week and sometimes it feels like every day. And that's not even counting the times that Christie and the boys are there too or at Trader Joe's or the wholesale club…food is a big expense in my house.
Lately we've been trying to keep healthier food options in the refrigerator that the boys can make themselves. You know that "snack" after dinner that really is like a dinner on top of dinner? Yeah that's our house, too.
These days it seems to be all about burrito, they make LOTS of burritos.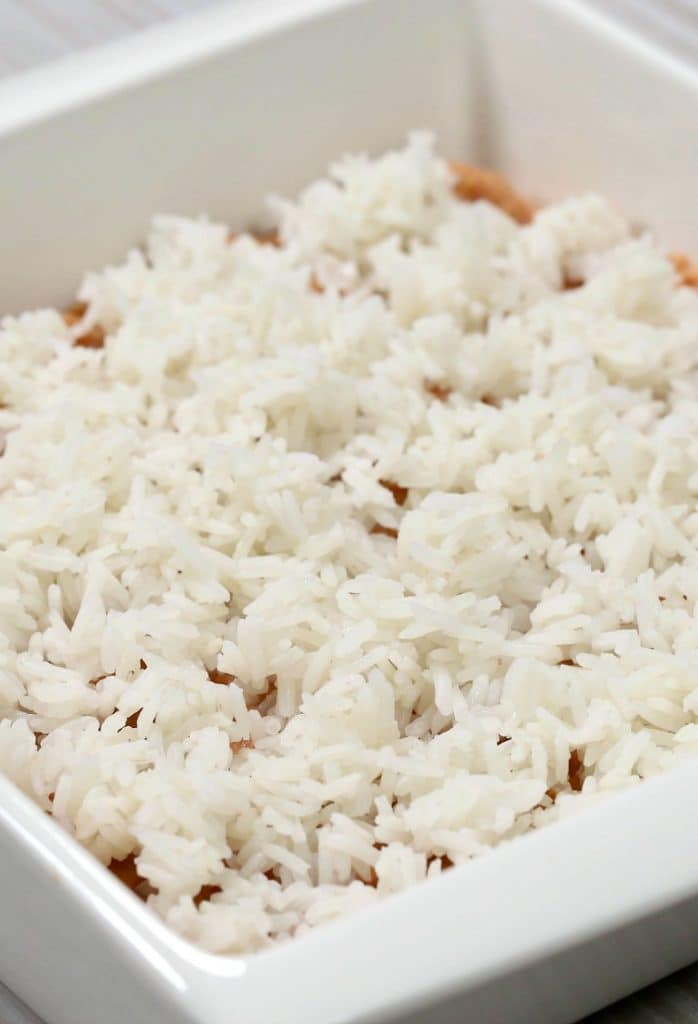 If there's a bowl of rice, beans, grated cheese, shredded lettuce and shredded chicken and/or taco meat…they're all set. Whatever else they want to top it with is up to them, maybe guacamole or sour cream or chopped tomatoes.
But it's easy for them to grab and put together so it leave us out of it, which is a huge bonus. Me, I could live without the soft tortilla and just eat all that stuff with tortilla chips – like a burrito bowl but in dip form.
So for this Loaded Beef Burrito Layered Dip, grab your ingredients and get ready to go because this is only going to take about 10 minutes to get together.
Start by making a beef mixture – or the filling part of the burrito. Just onion, ground beef, tomatoes and a few seasonings.
Get a layer of refried beans on the bottom of a baking dish.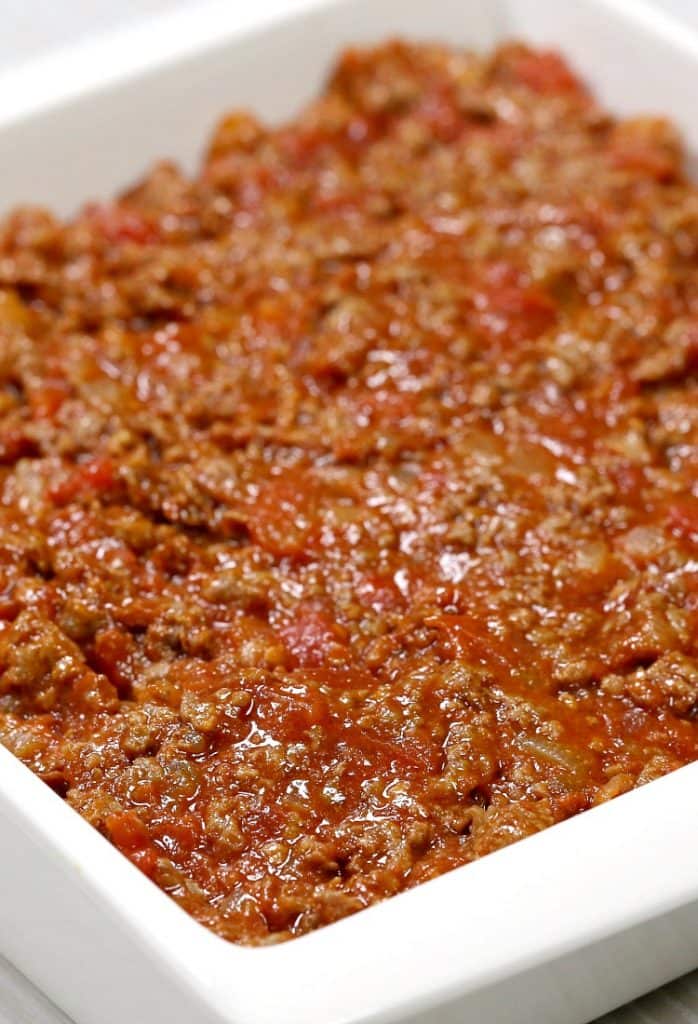 Top that layer with a layer of rice…you can use white or brown here, we went with white for this recipe.
The next layer is the beef so that the beef mixture can soak into the rice while it's baking…that beef filling is so good you can just eat it up with a spoon.
See Also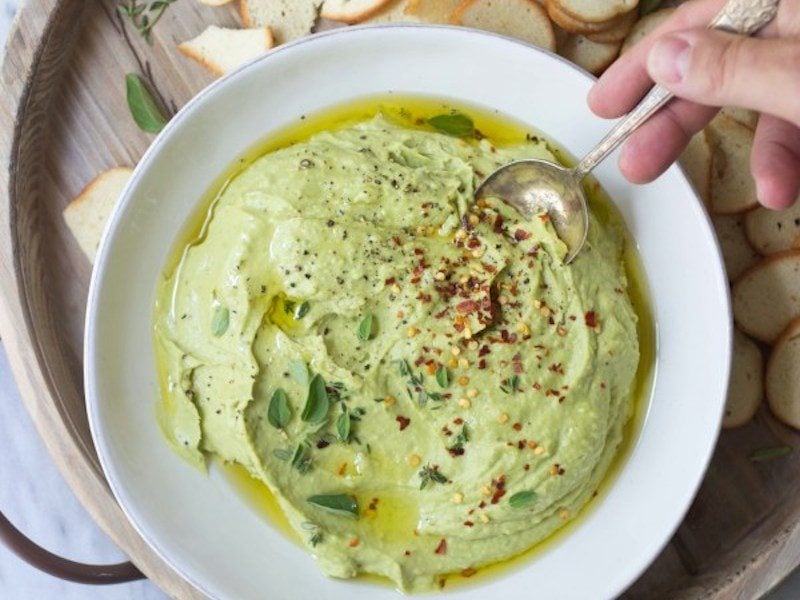 Then the cheese. A lot of cheese, please. Don't skimp out on the cheese here, its the best part.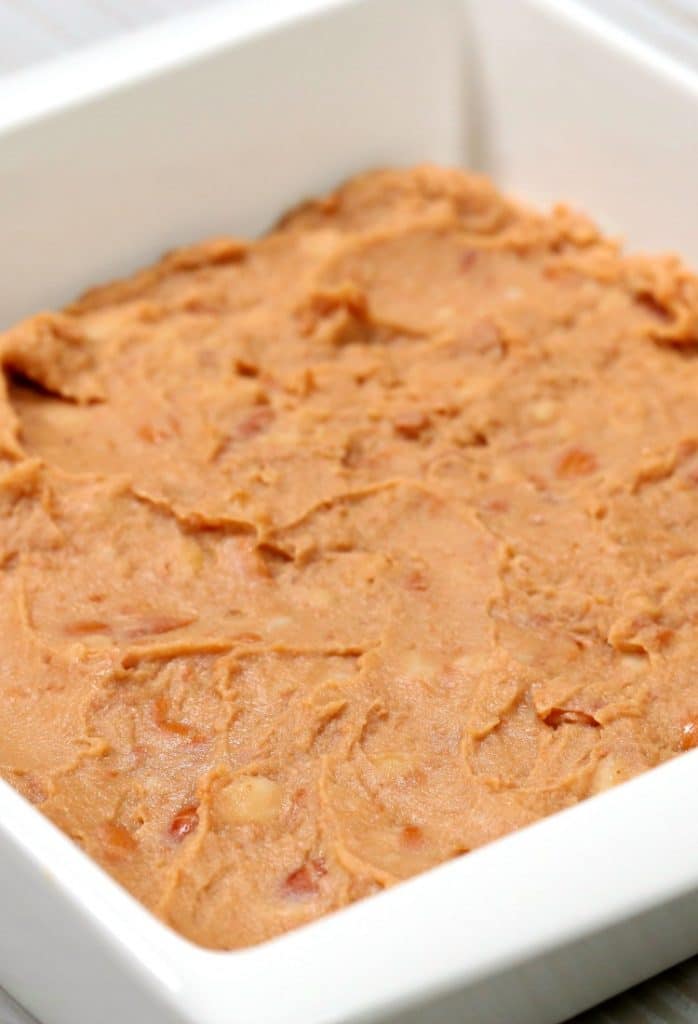 Bake for 15 minutes and serve with tons of tortilla chips for dipping.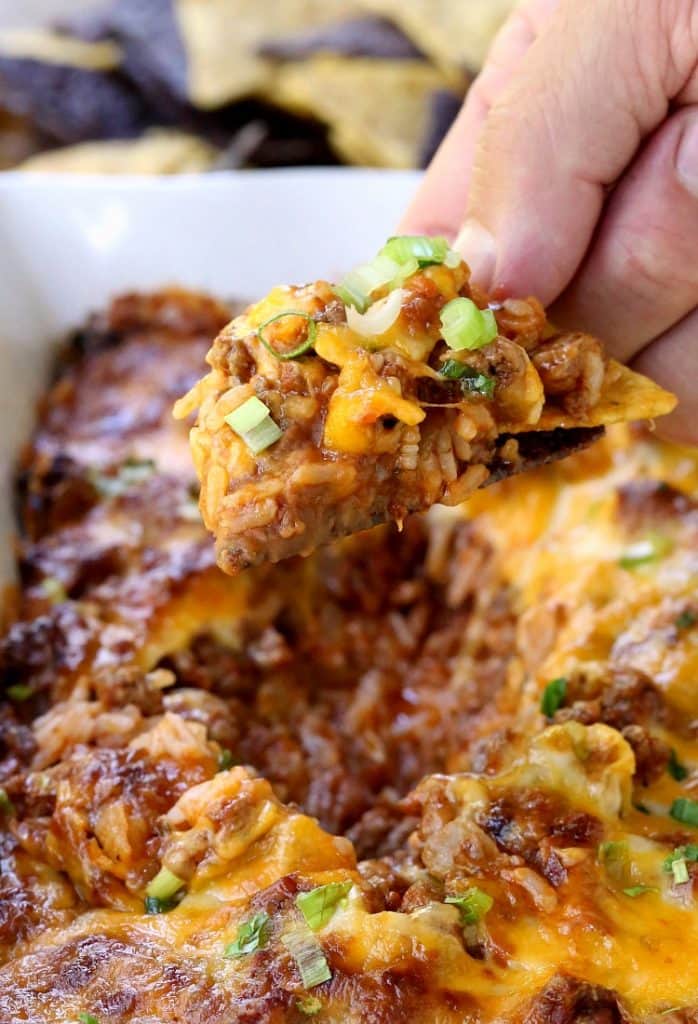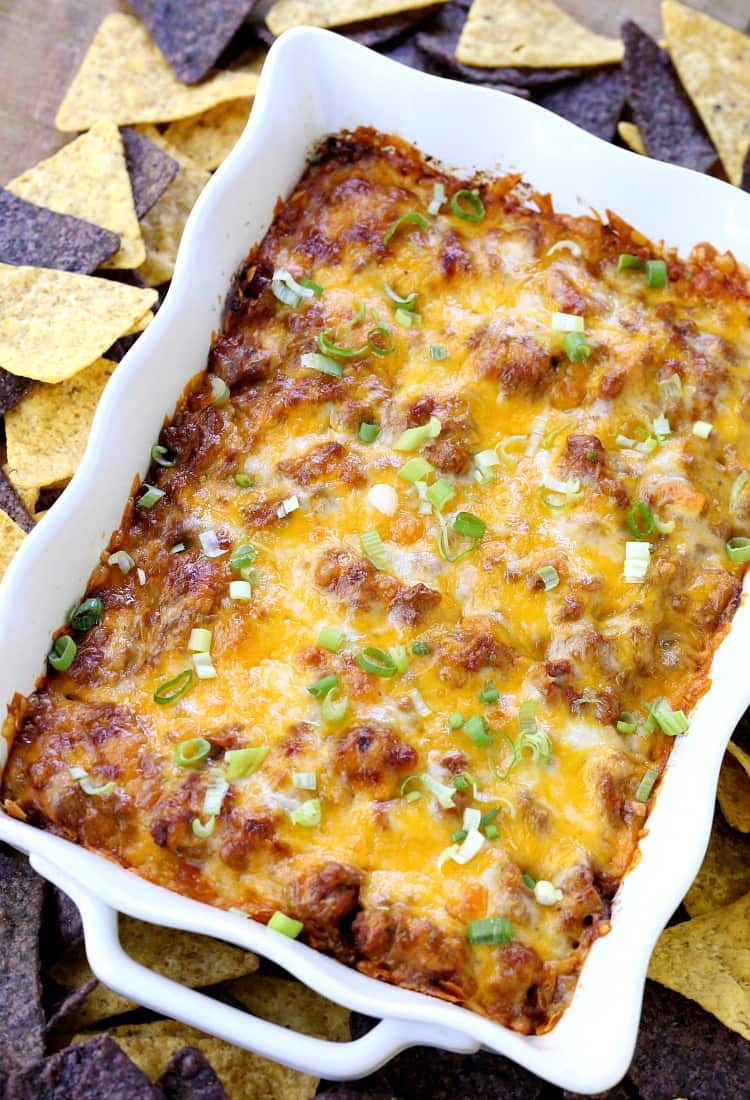 Print

Burrito Layered Dip
---
Description
Make a pan of this burrito layered dip with beans, rice, meat and lots of cheese and serve with tortilla chips at your next party.
---
1

16 oz. can refried beans

1

lb. ground beef

1 teaspoon

olive oil

1

15 oz. can diced tomatoes

2 tablespoons

tomato paste

½ teaspoon

salt

1 teaspoon

cumin

½ teaspoon

garlic powder

2 cups

cooked white rice

2 cups

shredded cheese
---
Instructions
Preheat the oven to 400 degrees.
Make the beef filling by adding the oil to a large skillet over medium heat.
Add the beef and brown, breaking up with a spoon as you go. Drain off any grease if necessary.
Add the can of diced tomatoes, tomato paste, cumin, garlic powder and salt and stir to combine. Cook for 5 minutes to thicken and then remove from the heat.
Spread out a layer of refried beans in the bottom of an 8½" x 8½" pan.
Next add a layer of rice, then a layer of the beef mixture and ending with the cheese.
Bake for 15 minutes and remove from the oven.
Garnish with chopped scallions and serve with tortilla chips for dipping.
Dan George
Born and raised in New Jersey, Dan started the web site Mantitlement as a way to learn how to cook for the first time from his wife, Christie. Christie has always been the primary cook in the household and Dan got used to having her three-course, restaurant quality meals for dinner every night. Well, it was time he learned how to do some cooking on his own, and that's how Mantitlement got started. Dan believes that everyone is entitled to having great food and drinks at home...and he can show you how to make them with his collection of recipes!