PARTNER POST: Sip through the holiday season with easy cocktails and drinks that can be made in a flash with merriest berry – blueberries.
Let blueberries add a needed freshness to this sparkling holiday cocktail with sweet fig jam and earthy rosemary.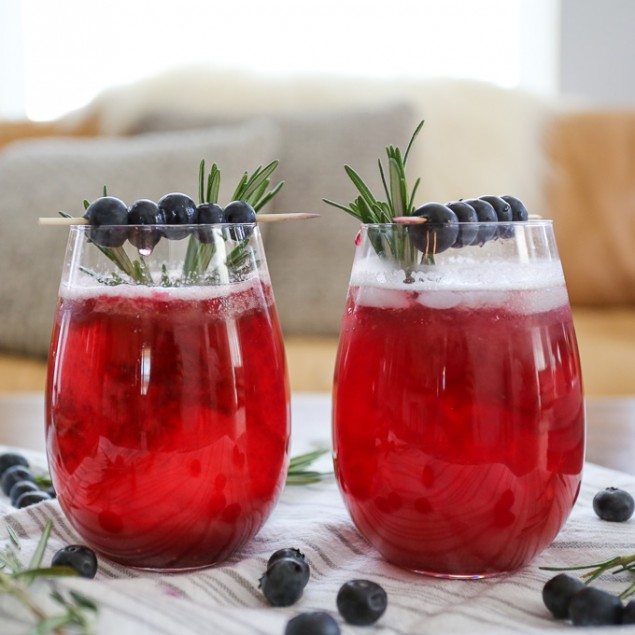 This blueberry fig sparkler has me wishing it were summer all over again. The best thing about blueberries (besides their taste, nutrients and the fact they're my favorite fruit) is that you can freeze them in winter and use them in all sorts of goodies. Plus, they're available fresh all year round. I use frozen blueberries in my smoothies ALL THE TIME. And lucky for all of us, we can use frozen (or fresh) blueberries in this holiday sparkler and it tastes good no matter what. This was my first time experimenting with prosecco and I couldn't stop sneaking a sip here and there while photographing and styling this recipe. It was so dang good. You'll love the twist the fig jam gives and of course, rosemary adds a beautiful aroma.
And it must be Christmas because I've got giveaway for you – this one is through the Blueberry Council and it's for a chance to win a $250 visa gift card! Just follow the directions below to enter!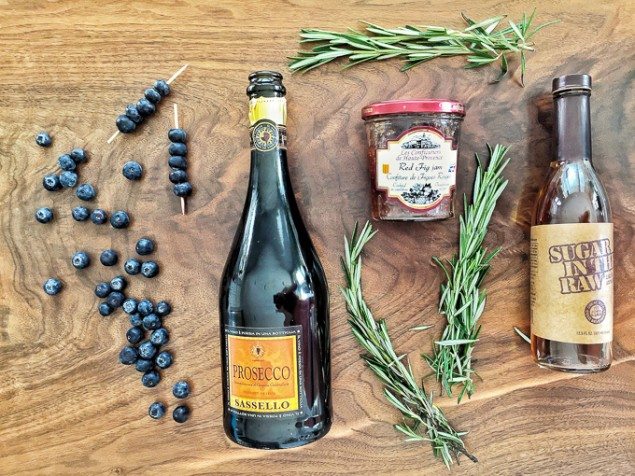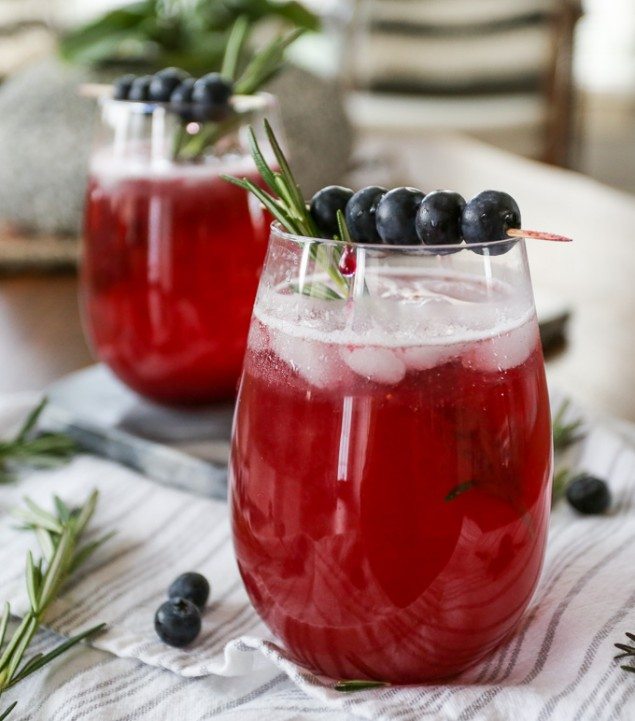 Be sure to check out my full recipe here!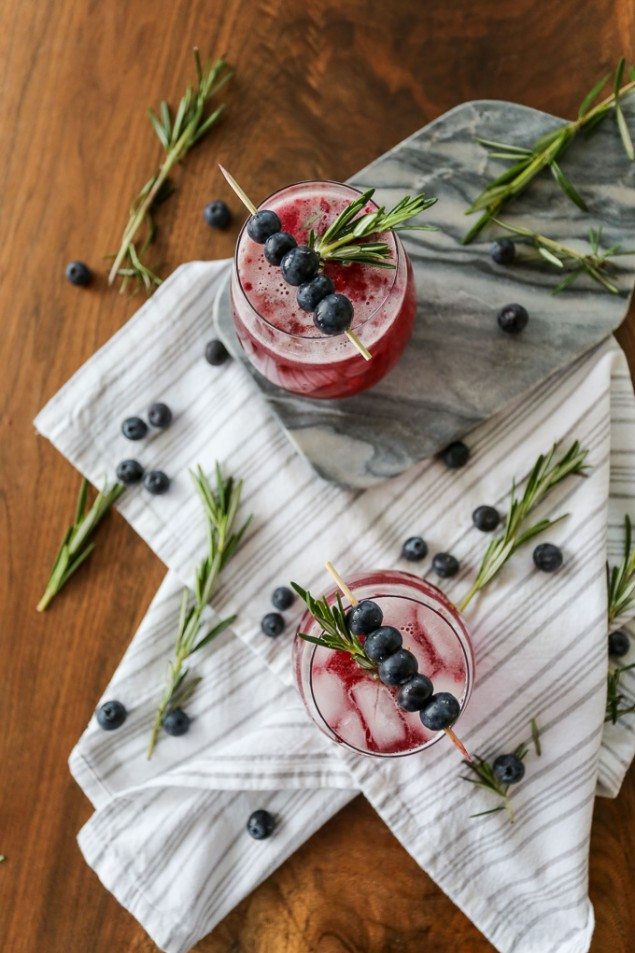 For another easy drink that is ready to please a crowd of holiday guests, check out this blueberry bellini.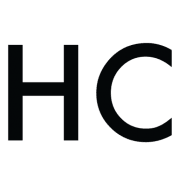 Grace Silla
Food and fashion blogger with a penchant for travel. I love Lebanese food, my Canon, European-style desserts, and the beach.