Bill Walsh reviews the Raleigh brewer's full bodied stout and Larry's Beans coffee.
By Bill Walsh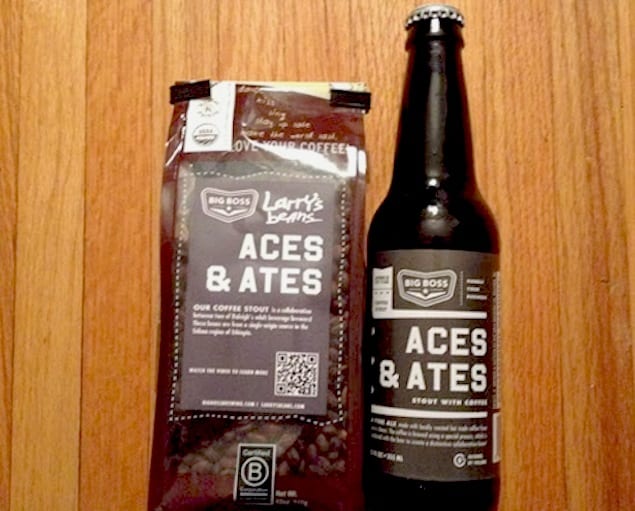 When the average Homo Sapien thinks of the predominant flavor in coffee, most would say "bitter." A mournful vestige of the commonality of dark roasts, it's the single facet of coffee that most coffee geeks would gladly see forgotten. And while many battle the bitter stigma with the news of coffee's great flavors, there still remains strongholds, especially in other culinary venues.
One particular arena with a strong love affair of coffee's bitterness is the beer world, particularly in the coffee stout. Over the years, I've had many tasty coffee-flavored beers, but most breweries only seem to include coffee to add a bite to their dark ales. Thankfully, brewers are discovering the other qualities of coffee that can add metaphorical jazz hands to their beer.
Take Big Boss Brewing Company out of Raleigh, NC and their Aces and Ates Coffee Stout. Utilizing a specific cold brew concoction of Larry's Beans, which became the Aces and Ates Blend, they strive to make a beer that couples the complexity of great coffee with the wondrous attributes of a stout.
Recently, Big Boss and Larry sent me out a few bottles of the coffee stout and a bag of the coffee to take around the block. Naturally I tried the coffee first, as it stands, the beverage I feel most experienced in assessing. Through several brews, the coffee consistently doled out notes of deep cocoa, cola, oats, a bit of cherry, slight pepper and tobacco, fig and corn chip within a medium body; a sweet coffee with a deep and slightly peppery notes.
Comparably, the stout was pretty similar. A black brew with minimal head, the beer resounded notes of chocolate, fig, roast beef and caramel with a slight bitter, hoppy back end. Thick and sweet, this was definitely a full-bodied beer with lots of flavor, greatly utilized as a stand alone beverage or as a dessert beer.
Thus, if you happen to be on the lookout for a coffee beer that offers more than a bitter kick, check out Big Boss Brewing Company and their Aces and Ates Coffee Stout.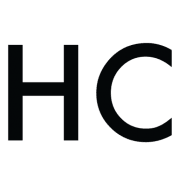 Bill Walsh
Bill Walsh is a contributing writer at Honest Cooking and the fanatic behind the acclaimed Pure Coffee Blog. He gains his inspiration from God, family and coffee, and loves to take each of them on the road as frequently as possible for a solid adventure.