While most wine drinkers may not be thinking of cool, crisp wines in the cooler months, we encourage you to put those bold reds aside and check out these dry Riesling and food pairings that are perfect with fall flavors.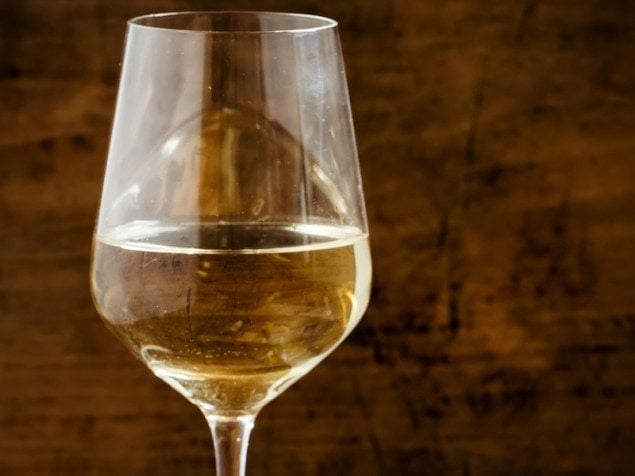 The key to hearty food and chilled dry or off-dry Riesling wines is to pair warm flavors with a wine that will cool the palate and balance the meal. Think a little warm, a little cool.
Dry German Riesling Pairings
Ask for an affordable dry German Riesling at your wine store (we started with Blue Fish 2014 Riesling for $10) that will be bright on the palate with acidity and smooth in the mouth. For a fun mashup, look to your Halloween candy that is stashed away and let your fruity gummy bears of Dum-Dums pair with the fruit flavors of your German wine. For savory fall pairings, try these wines with german sausages, cabbage, and apple butter or a cider-glazed pork dish.
Off-Dry German Riesling Pairings
A slightly sweet wine with a little spicy or tart food makes for a perfect combination. We enjoyed Weingut G.H. von Mumm 50 Degrees – Parallel Riesling for about $12. Naturally, autumn squashes come with sweet flavors that are a perfect pairing with the tropical, warm notes of off-dry German Rieslings. Try these wines with a butternut grilled cheese sandwich. The wine will help lighten up this hearty sandwich. Or, serve these wines with an acorn or pumpkin soup perked up with some curry spice. The semi-sweetness of these wines does great with spicy Asian dishes. Try a bottle with spicy Thai pork and noodles.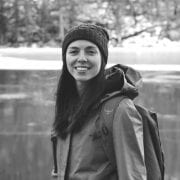 Annelise McAuliffe
Mandatory family outings to the Detroit farmers' market and nightly home-cooked meals cultivated Annelise's respect and curiosity for food. A graduate of The Culinary Institute of America, she spends her free time in New York City recipe testing, eating breakfast all day, and dreaming up international culinary adventures.