Fans of spicy food will get a kick out of these baked, gourmet-versions of the jalapeño popper.
By Ariel Rebel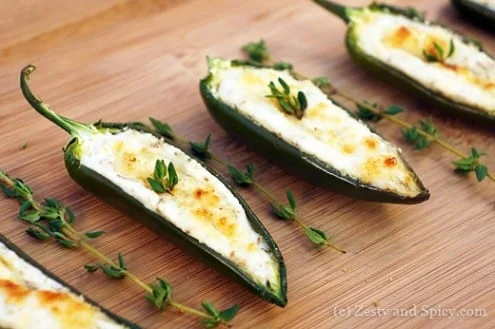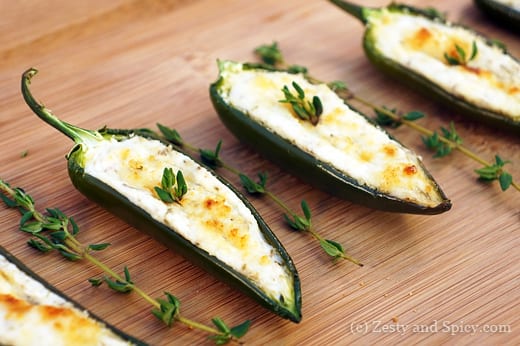 Baked Goat Cheese Stuffed Jalapeños
Fans of spicy food will get a kick out of these baked, gourmet-versions of the jalapeño popper.
Ingredients
3-4 Fresh Jalapenos peppers
1 tablespoon of Goat Cheese
1 tablespoon of light cream cheese
1 teaspoon of Dried Thyme crushed
2 teaspoons of Milk
¼ teaspoon of Lime juice
Parmesan cheese for topping
Instructions
Pre-heat your oven at 350. Cut your peppers in half (length wise) to end up with a cut little boat shape easy to stuffed. Empty the middle part with a spoon and a knife before putting them on a parchment paper then on a baking sheet to cook them for 10 minutes.
While the peppers are in the oven prepare your stuffing, mix all the ingredients together except the Parmesan cheese. Once you're peppers are out, stuffed them and sprinkle a bit of Parmesan on top. Cook for another 10 minutes.
Then bring your oven on BROIL and let them cook for another 3-4 minutes or till the top is brownish. Watch out because if you cook them too long they will spill over. Let them cool down a bit and serve warm or cold with a mini piece of fresh Thyme on top as decoration.