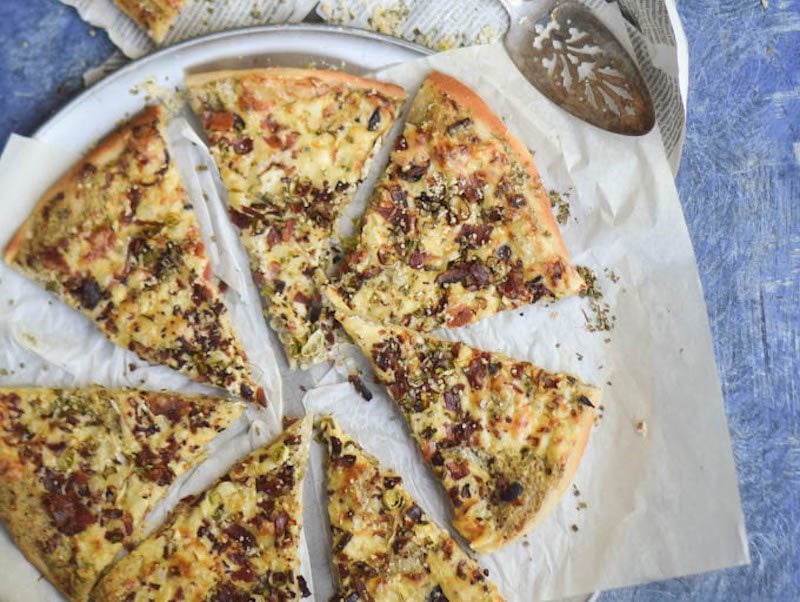 This thin-crust pizza is loaded with white cheddar cheese, a homemade ranch instead of tomato sauce, and bacon. Add jalapeños for spice and you're in delicious business.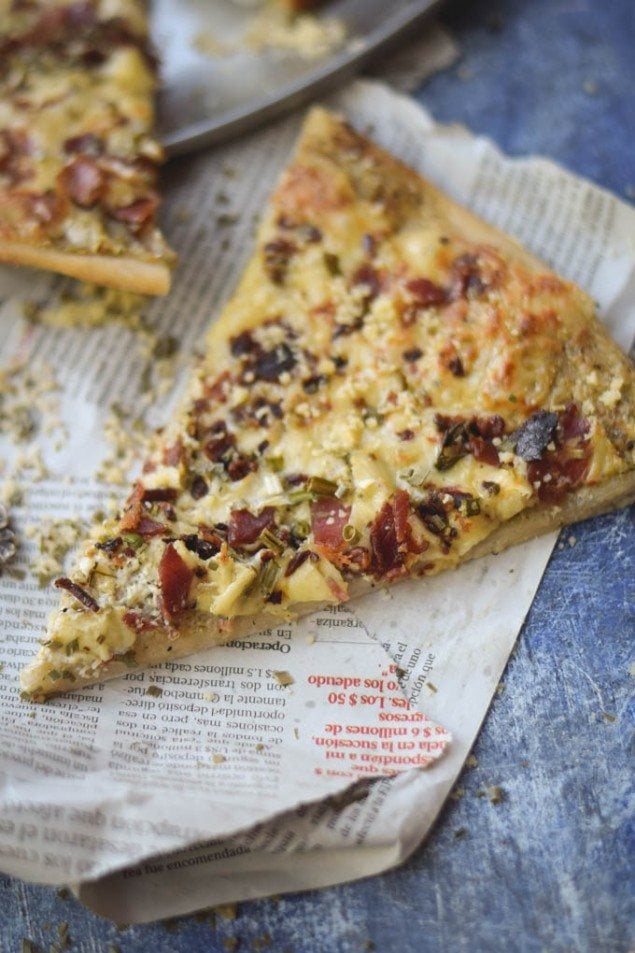 So I had planned to post this recipe before the Superbowl, because obviously pizza is an ultimate football-watching food, but unfortunately I didn't catch my time window. This year is flying by so quickly already. Oh well, my motto is that you can have pizza any time, any way, anywhere, especially if there's bacon involved. Okay that's not really my motto but I think it should be now.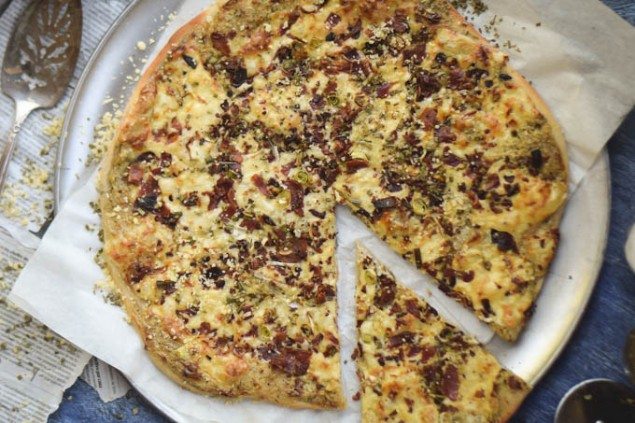 The last few times I've made pizzas my mom has been telling me how much she'd love me to do a more New York style thin crust so this time I wanted to try it. Not only did it turn out great, but it also caused me to find a way to revolutionize the way I bake pizza in our oven. I feel like I've complained about it a lot but, you guys, it's like an Easybake or a Barbie oven. Fine, it's a little better than that but the point is that I can't fit my favorite pans in it and it drives me nuts sometimes. So what I mean by revolutionize is that baking my pizzas to where they slide off and on to the pans has made things so much easier and faster. I love this style of crust.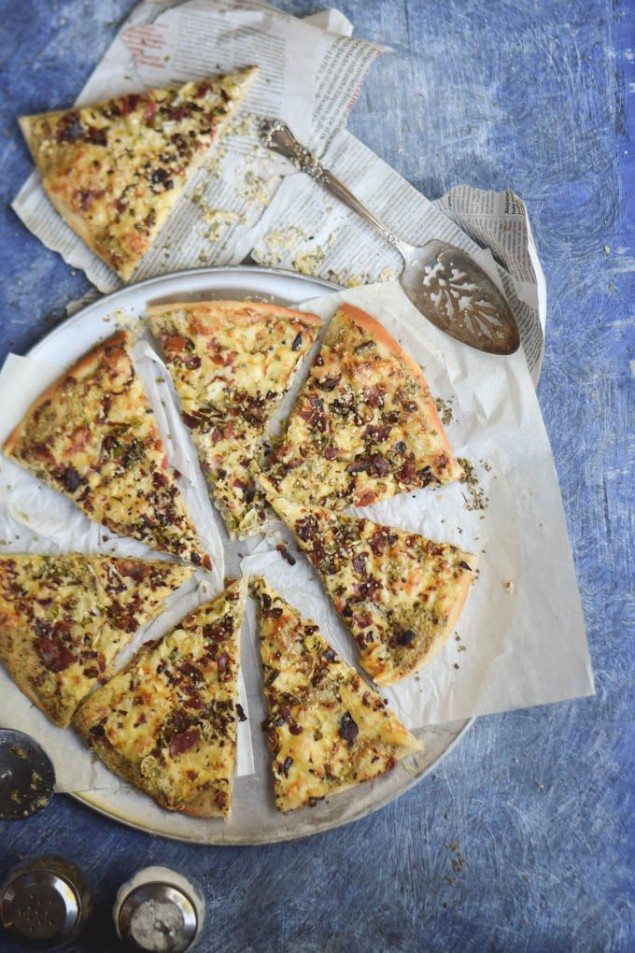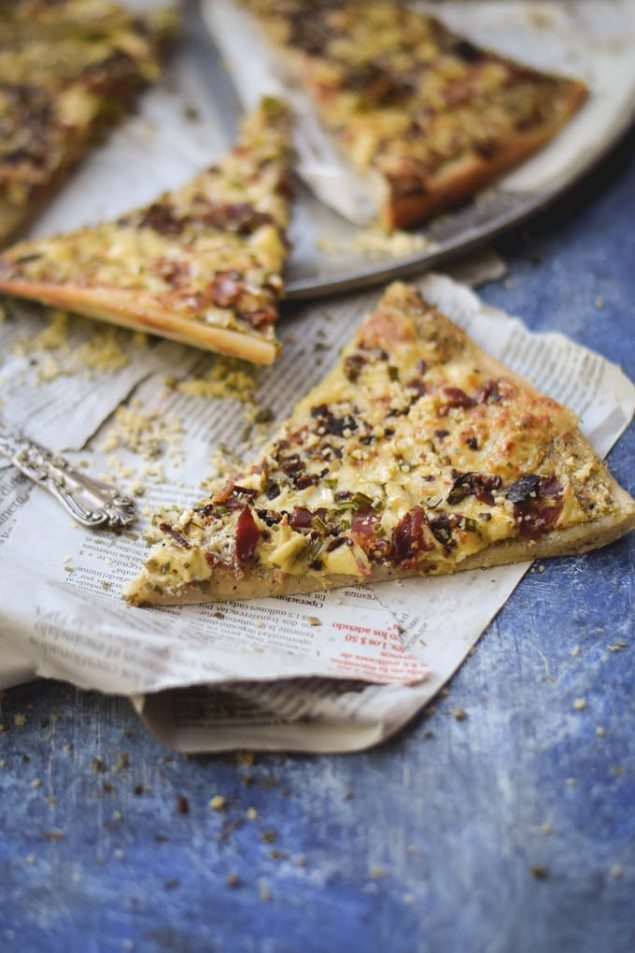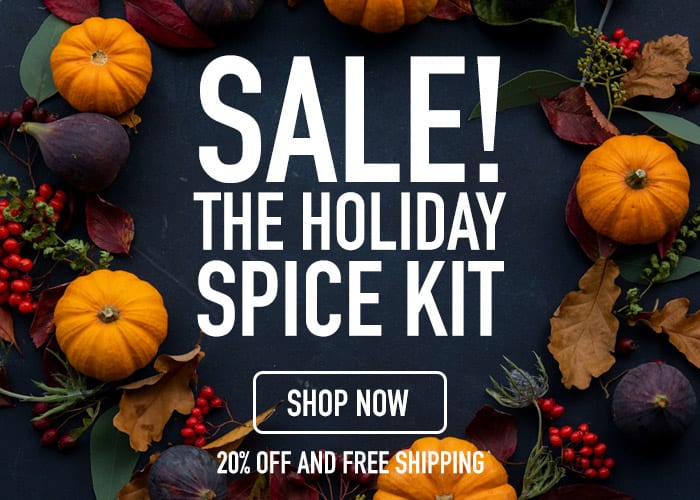 One last very important detail that I must add before you can go; you have to try this with jalapeños all over it, it's the best! I left them off for my experimental pizzas 'cause I wanted the kiddos to like it, but if you like it hot then go for it. Smother this thing with as many as you think you can take and then let them do their thing on top of the melty cheese and your ready to dig in!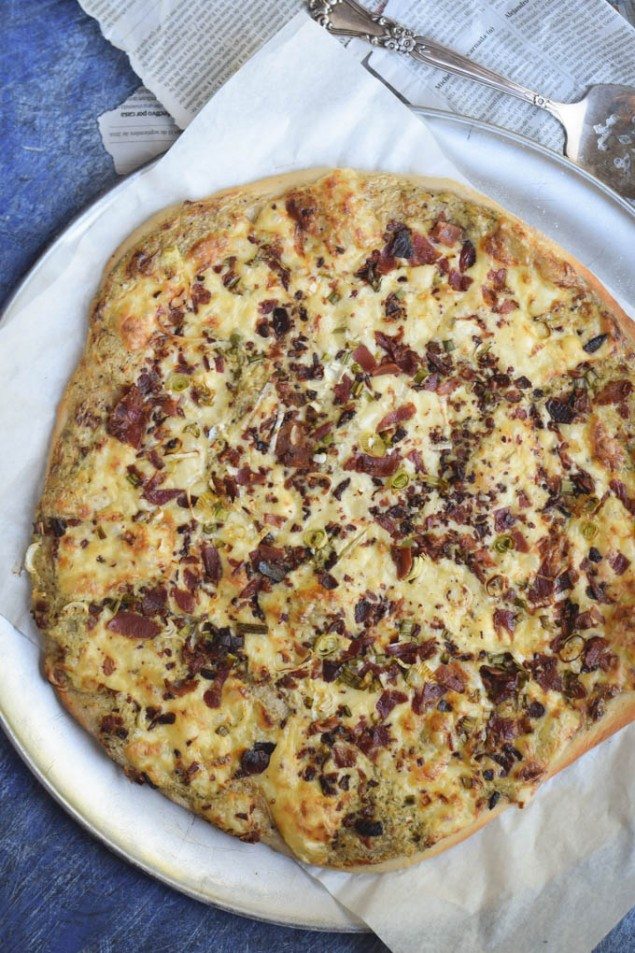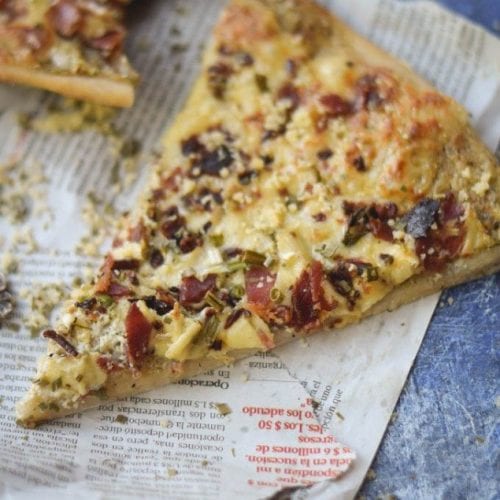 Bacon Ranch Pizza
Tori Cooper
This thin-crust pizza is loaded with white cheddar cheese, a homemade ranch instead of tomato sauce, and bacon. Add jalapeños for spice and you're in delicious business.
Ingredients
Crust:
1

teaspoon

active dry yeast

1

tablespoon

sugar

1/2

cup

water

1/2

teaspoon

salt

2

tablespoons

olive oil

2 - 2 1/2

cups

all-purpose flour

cornmeal for work surface

optional
Ranch:
3

cloves

garlic

peeled

1/2

large onion

peeled

1

tablespoon

lemon juice

2

ounces

cream cheese

about 1/4 cup, softened

1/2

cup

mayonnaise

1

teaspoon

fresh dill

or 1/2 teaspoon dried

salt and pepper to taste
Toppings:
1/2

pound

bacon

cooked until crispy and crumbled

2

cups

shredded white cheddar cheese

1

large green onion

diced
Instructions
Crust:
Stir water, sugar, and yeast together until yeast is dissolved and allow to sit for about 5 minutes. Pour into a large mixing bowl and whisk in salt and oil until combined. Add the all purpose flour a little at a time and mix until dough comes together. Turn out onto lightly floured surface and knead for a few minutes, adding a bit more flour as needed until the dough pulls away from the surface. It should be smooth and resilient. Place in oiled bowl and cover, then place in warm place to rise for about 2 hours until nearly doubled in size. (If you have the time to let it rise longer it gives it better flavor.)
Ranch:
Combine all the ingredients for the ranch in a blender or food processor and pulse until creamy smooth. Season to taste with salt and pepper. (Alternatively, if you do not have a blender, you can chop the garlic and onion by hand until minced and mix everything in a bowl.)
Pizza:
When the dough is done rising, preheat oven to 450 degrees F (232C) and place a pizza stone or a thick pizza pan in the oven to heat. On a clean work surface dusted with flour or cornmeal, roll the pizza dough out into a circle that's roughly 14 inches in diameter. Place the crust on large piece of parchment paper on a completely flat pan or tray so that you can slide it easily onto the pizza stone later. Pour the ranch sauce out onto crust and spread evenly. Top that with the white cheddar then crumble the bacon over the top and sprinkle on the green onion evenly.

When the oven is hot, carefully slide your pizza onto the pizza stone or pan and bake pizza for 12 - 15 minutes until edges are golden and cheese is well melted and browning on top. Remove from oven and cool for about 5 minutes so the cheese doesn't ooze off when cutting, then slice and serve hot!
Tori Cooper
Tori is a food blogger with a passion for what she does. She shares all her recipes, photography, and bits about her life living in Patagnia Chile on her blog, Gringalicious.