PARTNER POST: Check out these easy entertaining tips for all your summer activities complete with charcuterie and pâté. This is a sponsored post in collaboration with Les Trois Petits Cochons.
Check out these tips to serving up two summer canapés and a charcuterie board for an unforgettable rooftop party.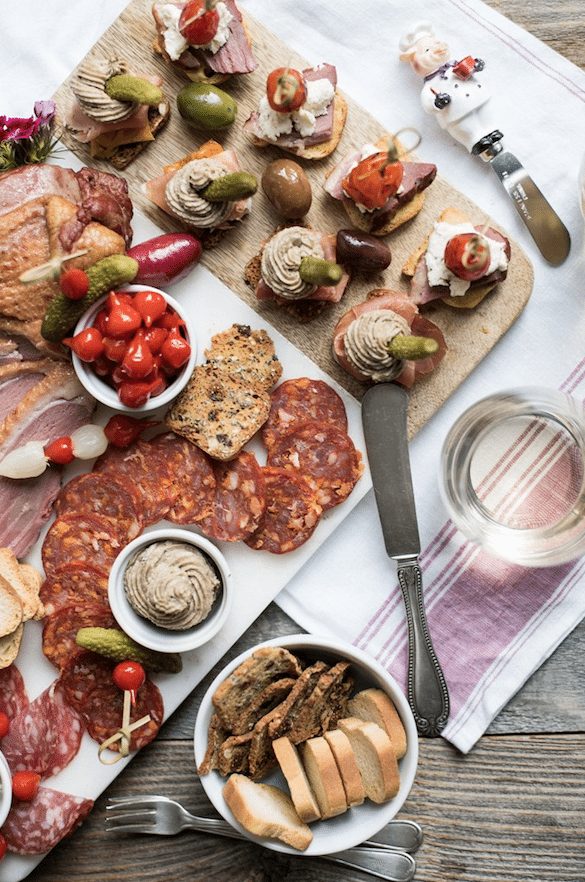 We've gathered our friends and are hosting an intimate sunset cocktail party on our rooftop. Thanks to our friends at Les Trois Petits Couchons, we've got all the fixings for a fantastic spread, featuring their all-natural patés and charcuterie.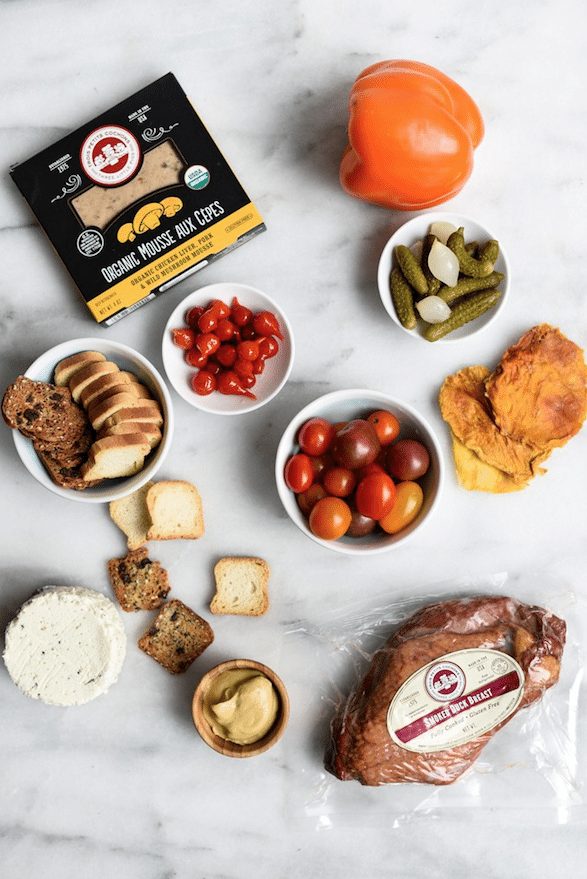 We love to entertain in the summertime. Our New York apartment is just not big enough to host a large group the way we like to, so oftentimes we head up to the roof. Our roof deck is a great place for a party, as there is more space to spread out, mingle, and enjoy the scenery. There our guests can partake in a beautiful Manhattan sunset, some cocktails, and a charcuterie board featuring two uniquely delicious canapés that Keith created just for the occasion.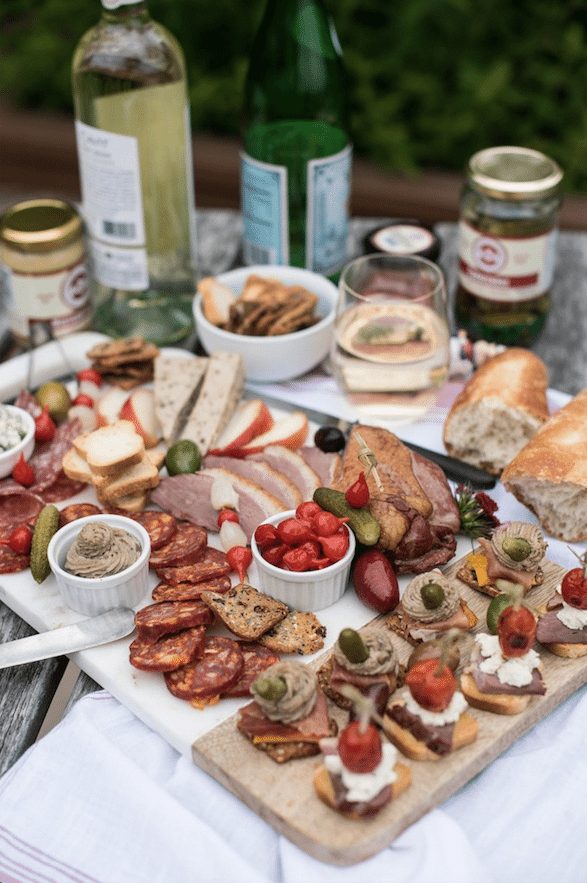 Les Trois Petites Couchons is a one-stop destination for the perfect charcuterie board. Their small batch products show a unique attention to detail and use only high quality ingredients, which make them a recognized brand for French meats world-wide. Keith created two incredible canapés for this party: one featuring Organic Mousse aux Cêpes (mushroom mousse) piped over dried mango and accented with Cornichons Piquants (sweet and spicy baby gherkins), and the second using Smoked Duck Breast, sliced thin and layered with roasted tomato and cheese.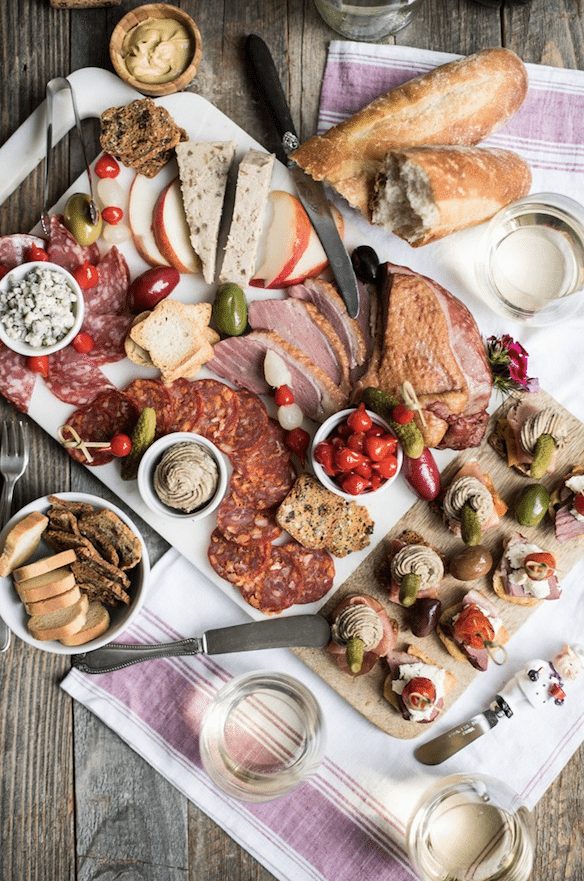 See Also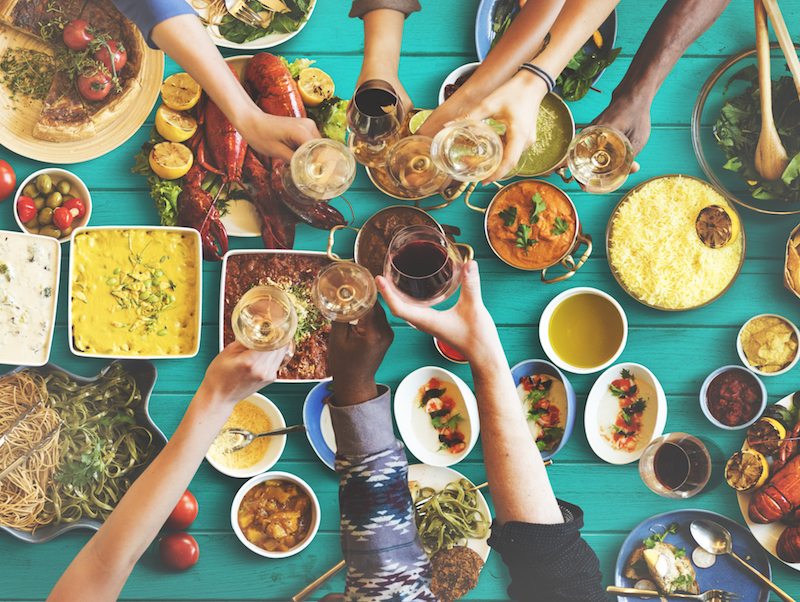 We accented our board with some of our favorite colorful snacks from Les Trois Petits Couchons: Petits Poivrons (sweet mini peppers) and Cornichons. Color is key to create a board that is as pleasing to the eye as it is to the palate, and this one is far from boring. So relax, pour a glass of wine, and enjoy all the tastes the summer.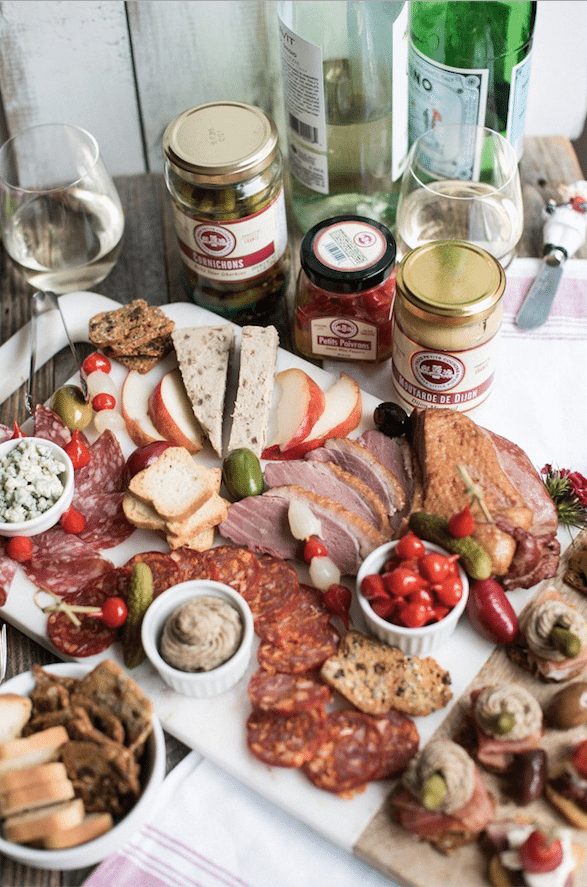 Print
A Summer Rooftop Charcuterie Board
Check out these tips to serving up two summer canapés and a charcuterie board for an unforgettable rooftop party.
Author:

Superman Cooks

Prep Time:

20 minutes

Cook Time:

5 minutes

Total Time:

25 minutes

Yield:

10 -12 canapes

Category:

Appetizer
Dried mango slices
Boursin cheese
Smoked cheddar cheese
Goat cheese
Les Trois Petits Couchons Ingredients:
Organic Mousse Aux Cepes
Petits Cornichons
Cocktail Onions
Smoked Duck Breast
Jambon Sec
Sweet Mini Peppers
Moutard de Dijon
Petits Toasts
Instructions
The first canapé:
Petits Toasts topped with smoked cheddar cheese, Jambon Sec, Mousse Aux Cepes piped on using a pastry bag and topped off with a petite cornichon.
The second canapé:
Petits Toasts topped with dried mango slice, then topped with thin-sliced duck breast, a dollop of boursin cheese, and a blistered cherry tomato.
(to blister tomatoes: heat a small skillet over medium high heat and place tomatoes in pan. Swirl pan to keep tomatoes moving until skin is wrinkled and a little color sets in. About 5 minutes)
Keith Jackie
We met on a warm summer evening. His square jaw and engaging smile reminded me a bit of Clark Kent. We share a passion for life: music, baseball, and especially food. He makes me feel like I can fly. Welcome to our exploration of food, recipes and ideas that celebrates our life together. He creates the recipes and prepares the food, and I am the documentarian. My superman can cook! Check out our site, Superman Cooks.