Headed to Chicago for a weekend? Long considered one of the nation's culinary capitals, Chicago is home to countless phenomenal restaurants, from innovative new eateries to established and revered classics. But in a city filled to the brim with must-try foods, it can be a challenge to decide where to go with only forty-eight hours to spare.
By Christine Huang
To help you make the most of your weekend, here are some of the Windy City's best spots for brunch, lunch, and dinner!
Brunch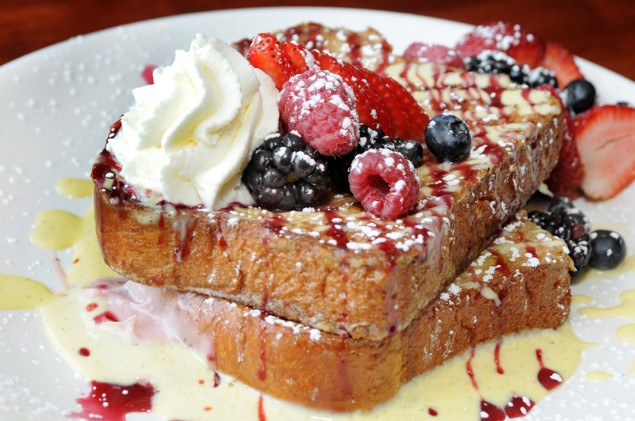 Photo Courtesy of Wildberry
If you're looking for big portions, affordable prices, crowd-pleasing brunch fare, and friendly service, Wildberry is your best bet. It's the perfect place for large group gatherings, as there is something on the menu for everyone. Try their award-winning pancakes and their equally-fantastic French toast creations. For those planning on a later brunch, their wholesome (but flavor-packed) Turkey Burger with organic ground turkey breast, red peppers, and avocado is not to be missed. The only caveat is that they don't take reservations, so aim to go early or late, as lines get very long very fast during peak brunch times on the weekends.
Photo Credit: Clayton Hauck
This surprisingly affordable Michelin-starred restaurant is known for what its website calls a "farm to table, nose to tail aesthetic." Their brunch menu features innovative, inspired takes on American classics. Elevated by duck confit, yukon gold potatoes, and black truffle vinaigrette, the Sunnyside Duck Egg Hash is an elegant yet hearty staple. For a vegetarian option, the Slow Roasted Cauliflower with beluga lentils, caramelized onions, and mango is a light but satisfying selection. Menu items are subject to change according to the availability of seasonal ingredients.
Lunch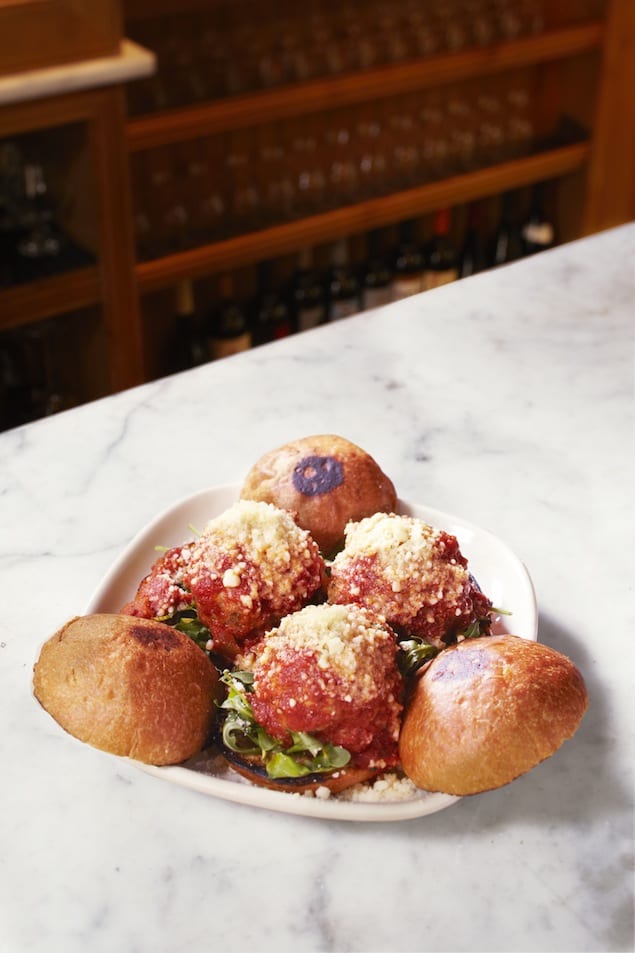 Photo Credit: Lisa Predko
One of Chicago's most beloved mainstays, The Purple Pig is located smack dab in the middle of the Magnificent Mile. Their Mediterranean dishes are designed for sharing, and each plate delivers powerful flavors. For a bright and refreshing appetizer, try their Calamari with radishes, cucumbers, and pistachios. Don't miss the famous fried Pig's Ear, which packs complex flavors and textures in every bite. From the A La Plancha section, go for the Squid stuffed with prosciutto and breadcrumbs – it's smoky, tender, and perfectly cooked. If you're bringing children, the Meatball Slider garnished with parmesan and arugula is sure to be a hit. Be sure to save room for their desserts; my personal favorite is the delicate Lemon Panna Cotta.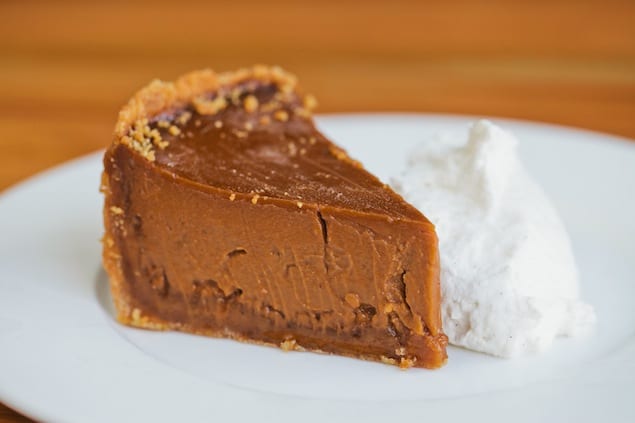 Photo Courtesy of Beatrix
Beatrix boasts a wonderfully fresh and healthy menu. The bright and spacious dining room is also home to a terrific small bakery with tantalizing items you can grab on the way out. The menu, arranged with lighter options on top and more filling ones toward the bottom, includes numerous selections for vegetarians, carnivores, and everyone in between. Do yourself a favor and end the meal with a slice of their famous (and aptly named) dessert: the Oh My! Caramel Pie. On Saturdays and Sundays, brunch is offered till 3pm in place of their regular lunch menu.
Dinner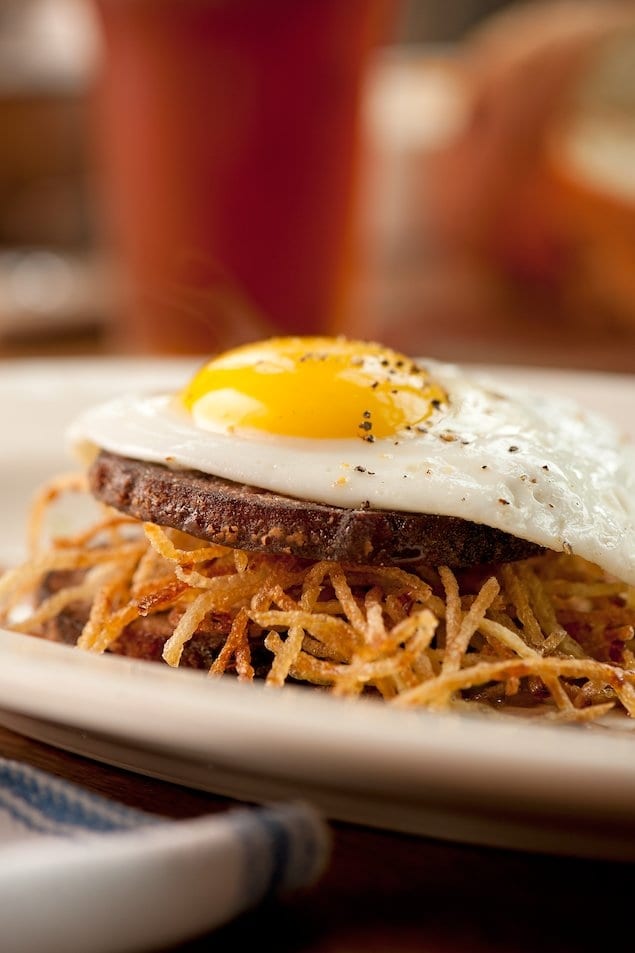 Photo Credit: Anthony Tahlier
No food-lover's trip to Chicago would be complete without a pilgrimage to Chef Stephanie Izard's enormously popular tapas restaurant. Girl & the Goat offers bold, unexpected flavors in a playful, date-worthy setting. The Pan Roasted Halibut with marcona almond butter and white asparagus is a house favorite and an absolute must for any seafood lover. Other recommended dishes include the Goat Empanadas, Wood Oven Roasted Pig Face (no actual pig faces involved), and Crisp Braised Pork Shank. A word of warning—unless you're on Barcelona time and plan to dine after 10pm, you'll want to make a reservation at least three weeks in advance.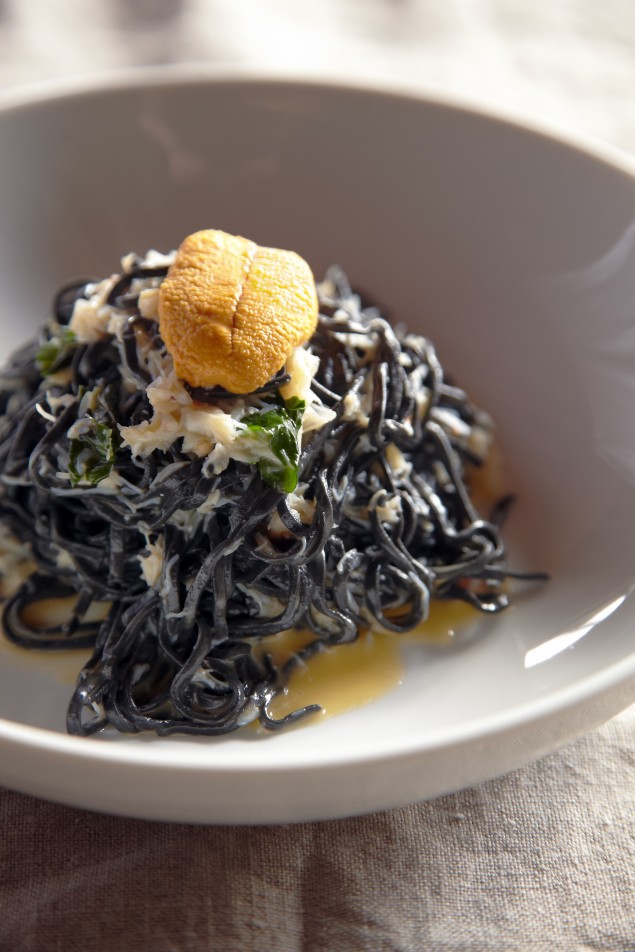 Photo courtesy of Balena
Fans of simple sophistication will love Balena's approach to Italian cuisine. Their menu features Italian-inspired dishes rather than traditional fare, and their portions are smaller than those at many old-school Italian eateries. What you get here is impressive attention to detail, delicate and well-balanced flavors, and fresh ingredients. Go for the Taglionlini Nero, Orecchiette, Salt and Pepper Chicken Thigh, or their thin-crust pizzas. The high ceilings, wooden accents, and soft lighting evoke the leisurely elegance of a Mediterranean villa.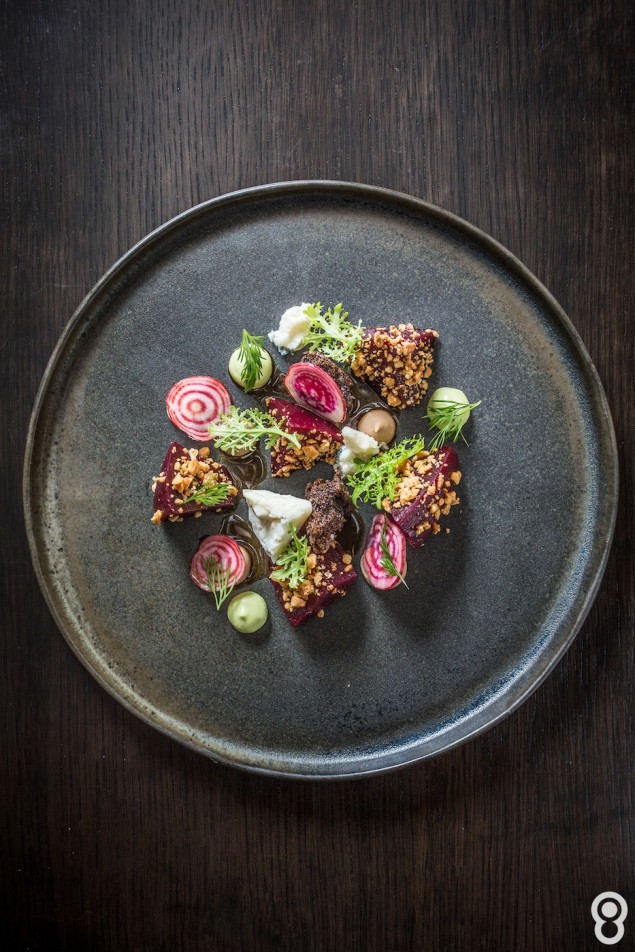 Photo Credit: Huge Galdones
 There's no better place in Chicago for a (relatively-affordable) special occasion meal than BOKA in Lincoln Park. Newly renovated, BOKA's romantically exotic interior feels like a secret garden for adults. BOKA has earned a Michelin star for five consecutive years, two Jean Banchet Awards, and a slew of other well-deserved accolades. Though their menu changes seasonally, the quality of their food remains consistently top-notch. Chef Lee Wolen is known for his sensational chicken dishes, but you can't go wrong with anything on their menu.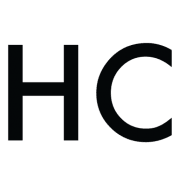 Christine Huang
Christine Huang is a contributing writer at Honest Cooking. She recently graduated from the University of Chicago, where she discovered that her love of books was only rivaled by her love of food.