Gregory Dal Piaz from our friends over at Snooth.com with a list of 8 must-try wines from Chile.
By Gregory Dal Piaz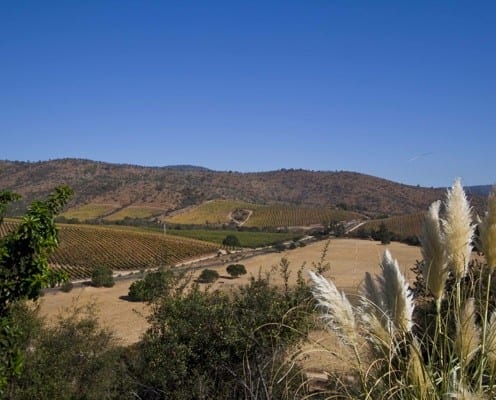 So, I spent a week in Chile and this is all I can come up with? A list of eight wines. What a slacker!
Truth be told, I have several lists in the works, all with many more than five wines on them, but I wanted to get the ball rolling while the wines are still fresh in my mind. These are five wines that really stood out during my recent tastings in Chile. Some are great values, others simply awesome, but all are worth a look.
In case you aren't familiar with Chilean wines, I can honestly say they are totally worth checking out, both literally and figuratively. The wines are solid with significant regional variation throughout the country, leading to a wonderful diversity of variety and style. And the prices, well most of them, should make many of their competitors blush, particularly when you take into account the very high quality of almost all of the wines I was fortunate to taste.
There will be upcoming in-depth articles about some of the wines. Today let's kick things off with eight Chilean wines you don't want to miss. Forgive me if these are difficult to track down, some are pretty rare while others are new releases in Chile, meaning they could take some time to reach our shores.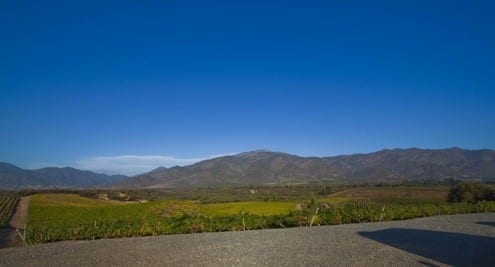 Sauvignon Blanc
Chile has a pretty tight association with Sauvignon Blanc, primarily driven by the success of that other Sauvignon: Cabernet Sauvignon. The trick in Chile is finding just the right spots to highlight the freshness that Sauvignon Blanc is capable of. The cooler coastal regions have proven to be ideal.
Casa Silva's Cool Coast Sauvignon Blanc typifies this new style: fresh, crisp, mineral-accented and succulent. A perfect wine for the light seafood dishes of coastal Chile and backyard parties everywhere.
Must try wine: 2011 Casa Silva Cool Coast Sauvignon Blanc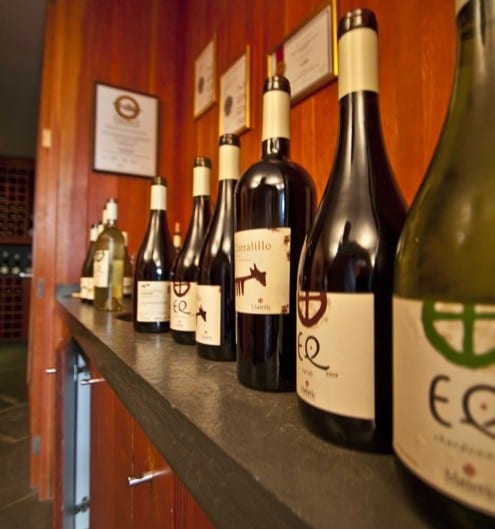 Chardonnay
While Sauvignon Blanc is making a splash in Chile, there is more to the Chilean white wine story. They are no laggards when it comes to the biggest white wine of all: Chardonnay.
There were plenty of Chardonnays to choose from in Chile. Some came off as a touch heavy, but the Matetic EQ was a real winner. Another coastal white, this time from the San Antonio region, the EQ combines all the freshness the sea affords (well preserved with only 30 percent of the wine undergoing malolactic fermentation), with the creamy spice of barrel fermentation. It is also very well measured with some 18 percent new oak.
Must try wine: 2010 Matetic EQ Chardonnay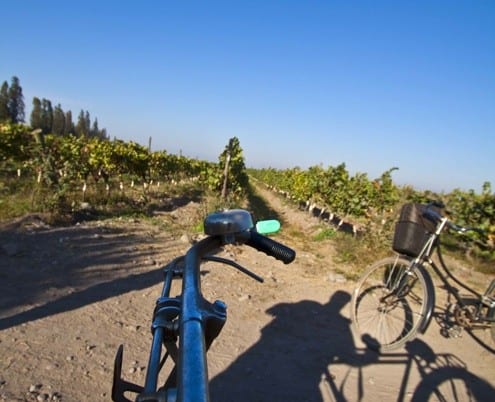 Pinot Noir
Chile is definitely not the first place one thinks of when it comes to Pinot Noir, but there are several emerging regions throughout the country that hold great promise for this most fickle of grape varieties.
Cono Sur has dedicated a winery within their winery to the production of premium Pinots, and the dedication to these limited production wines shows through in the glass. Not only are these great wines, but Cono Sur is also a leading force for sustainable, organic and biodynamic practices in Chile.
Must try wine: 2009 Cono Sur 20 Barrels Limited Edition Pinot Noir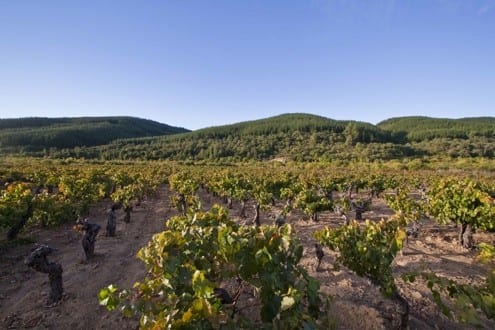 Carignan
Generally thought of as a workhorse blending grape, Carignan may just have its greatest stage in Chile, where old bush trained, dry farmed wines are being rediscovered after decades of neglect. Previous used to supply the bulk wine industry, these ancients are not that abundant, and certainly the wines they produce are rare as well, but they are certainly worth the effort to track down.
Not only will you discover a rich, somewhat rustic and rambunctious bottle of wine, but it will also give you a taste of Chile's history, and a fairly rare opportunity to experience Carignan in all it's unfettered glory.
Must try wine: 2010 Oveja Negra Old Vine Carignan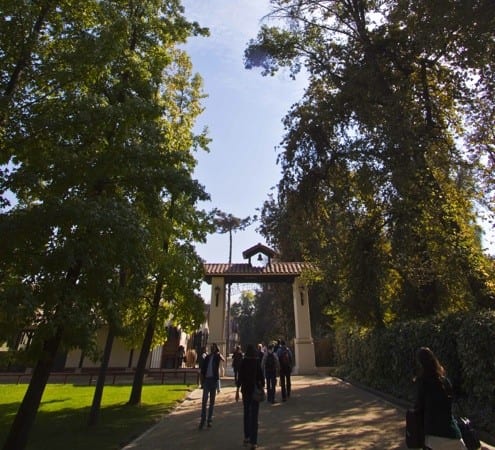 Syrah
Syrah is a wonderful grape that always seems to have difficulty finding a market. Well not always, but certainly the New World has found consumers hesitant to snap up Syrahs. Chilean producers seem intent on changing that, producing a broad range of Syrahs that veer off into the rich, fruity style as often as they tend to the restrained end of the spectrum. It is at that end, with fruit from cooler climates, that Chile might just crack the Syrah market.
Concha y Toro is one of Chile's historic wineries. They produce a ton of inexpensive wines, mostly quite good, but it would be a mistake to judge them on the basis of their most popular labels. In addition to producing tons of great, affordable wines, they also focus on producing truly world-class wines, often at very competitive prices. It seems like they've taken on Syrah in a big way.
Must try wine: 2008 Concha y Toro Terrunyo Syrah
Cabernet Sauvignon
Like it or not Cabernet is king in Chile, responsible for some 40 percent of the nation's wine production. Much of it is bottled as varietal Cabernet, whether a little blending wine sneaks in or not – which is totally legal by the way.
The prevalence of Cabernet is no accident though. The grape really seems to love the combination of soil, sun and weather that makes the terroir in central Chile ideal for Cabernet, the wines frequently big, bold and rich.
If you're looking for something that shows a bit more restraint and elegance, moving towards the coast you can find Apalta. Here, the Cabernet seems to gains a wonderful lightness, though it is still powerfully structured and deeply flavored. The wines tends to fill the mouth with spirit, not weight. Casa Lapostolle is a pioneer in Apalta and their whole line-up has a distinct European sensibility about it. The standout for me is the Cabernet, a classic wine that will make an affordable addition to the cellar.
See Also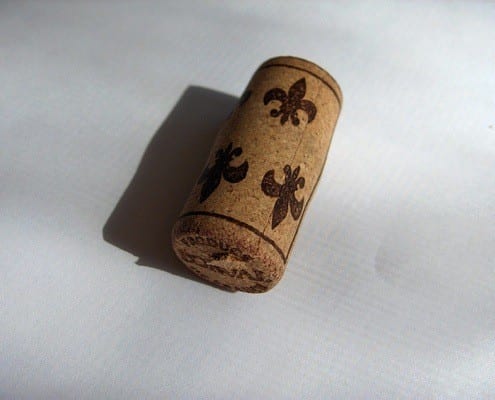 Must try wine: 2010 Casa Lapostolle Cuvee Alexandre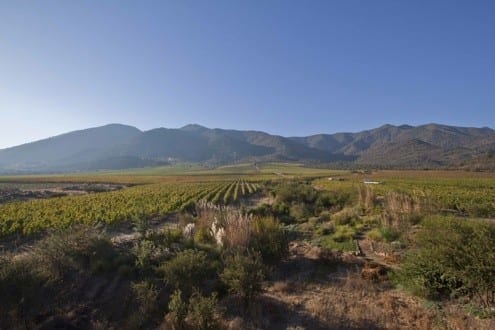 Carmenere
Carmenere is probably the grape most closely associated with Chile in the minds of wine geeks. It is an outcast from Bordeaux that has found a home in Chile. Only identified in 1994 (before then it was known as Chilean Merlot), Carmenere produces a lovely wine that combines some of the softness of Merlot with the complexity of Cabernet Franc and the depth of flavor of Cabernet Sauvignon.
In some cases, Carmenere is marked with a pronounced green character that recalls tomato leaves and bell pepper. Coming from naturally occurring compounds called pyrazines, these leafy green aromas and flavors can really set Carmenere apart when they are judiciously balanced by rich fruit. Koyle is a new operation taking advantage of biodynamically farmed hillside vineyard to produce one of Chile's best Carmenere wines.
Must try wine: 2009 Koyle Royale Carmenere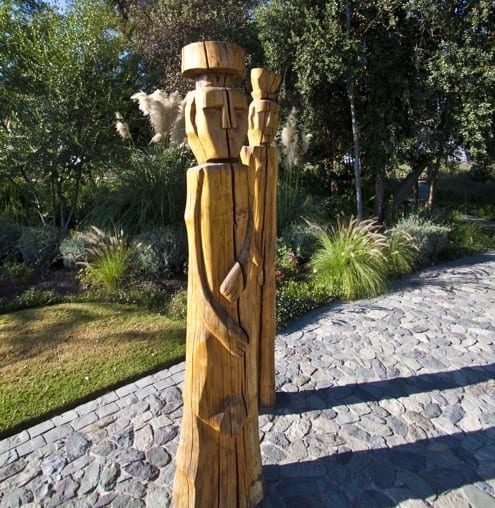 It's Iconic
Iconic wines. It is a term you hear often in Chile and it refers to the top of the line wine from a producer. It is sort of a superfluous term when it comes to some producers, though.
Take for example Almaviva. They only produce one wine, though in truth a second is kept for distribution in Chile. As far as we're concerned, Almaviva is Almaviva: a Bordeaux blend that reflects the historic wines of Chile, Bordeaux blends, and the future of the Chilean wine market. World class wine that can compete with the best from any country.
Almaviva is not inexpensive, but it is among the top wines of Chile. You would be hard pressed to find a more impressive Bordeaux blend here. It is based primarily on Cabernet Sauvignon, which makes up 73 percent of the 2009. This figure is roughly around the average, though the percentage has varied from the low 60s to the low 80s over the years.
The rest of the wine includes a healthy dollop of Carmenere along with hints of Cabernet Franc and Merlot.
Must try wine: 2009 Almaviva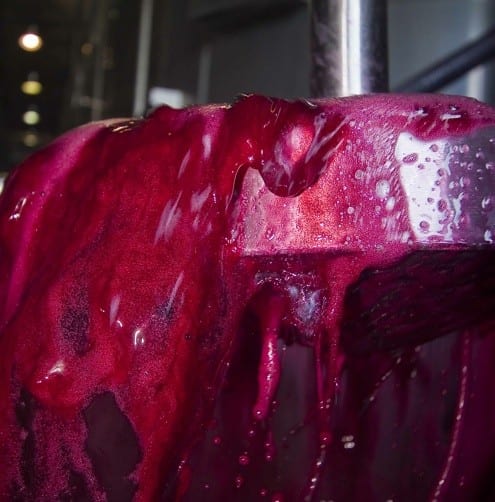 Keep Reading
Check out the list of top Bordeaux Blends. It's full of surprising choices, and like these wines from Chile most are superb values!
GDP's: Top 10 Producers of Bordeaux Blends
You may also like:
Baddass Wines
7 Mistakes Wine Drinkers Make
The Best Places to Visit When Exploring Grenache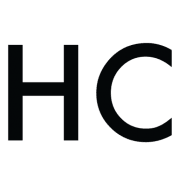 Snooth.com
Snooth, the world's most comprehensive wine site, hosts the largest online wine community and features reviews and local prices for millions of wines.