Entertaining can seem like a daunting job. However, simply being prepare and having a beautiful table setting to capture your guests' attention can help make an enjoyable event for everyone, even you.
By Annelise McAuliffe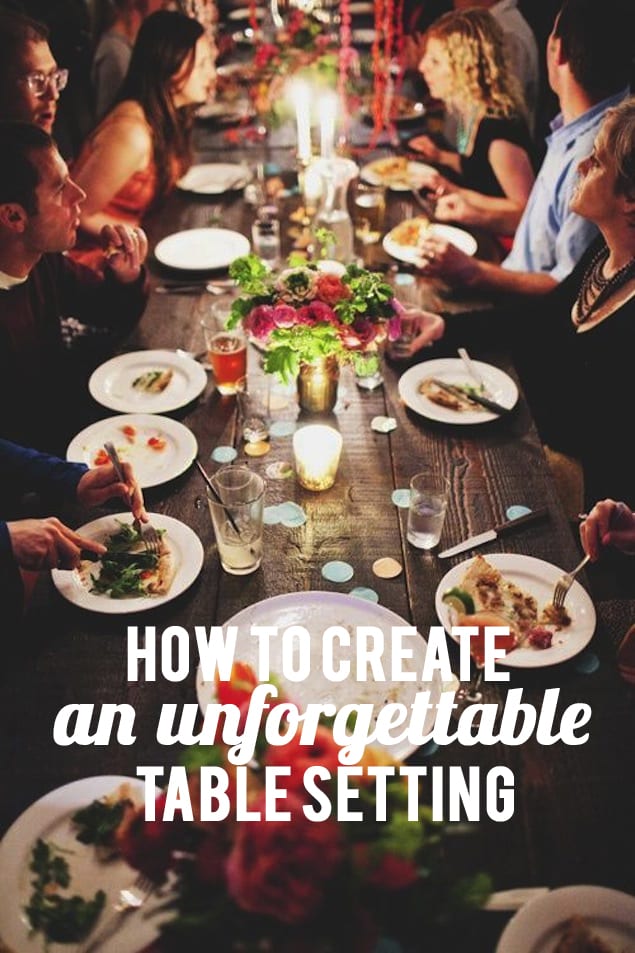 1. Have the Table Pre-Set
Rather than setting the table later during the event when there are guests to maneuver around, have the table set before the gathering begins. Not only will this be easier for you, but it will give your visitors a chance to marvel at the table before it is inhabited.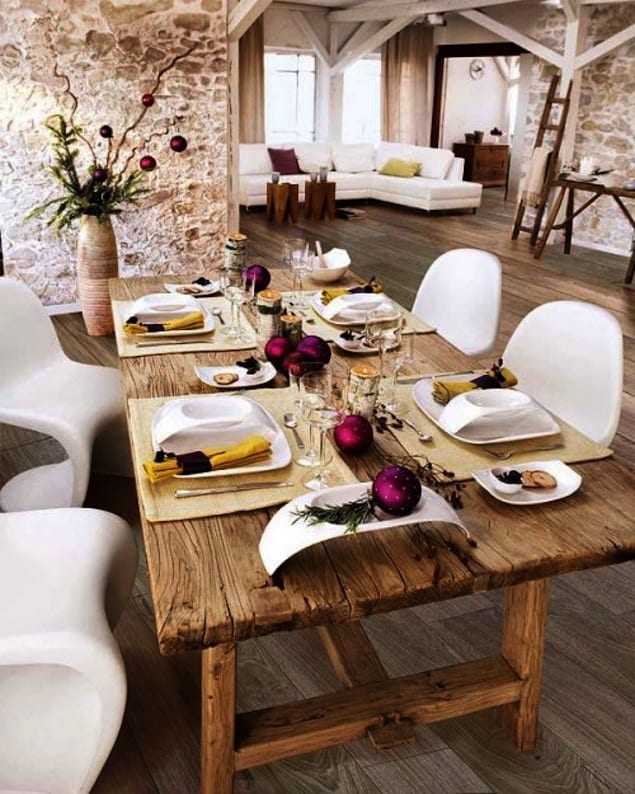 www.chictip.com
2. Mix & Match
For added color and flair, don't be afraid to mix styles, patterns and colors. However, be careful not to go over the top, simple beauty is key.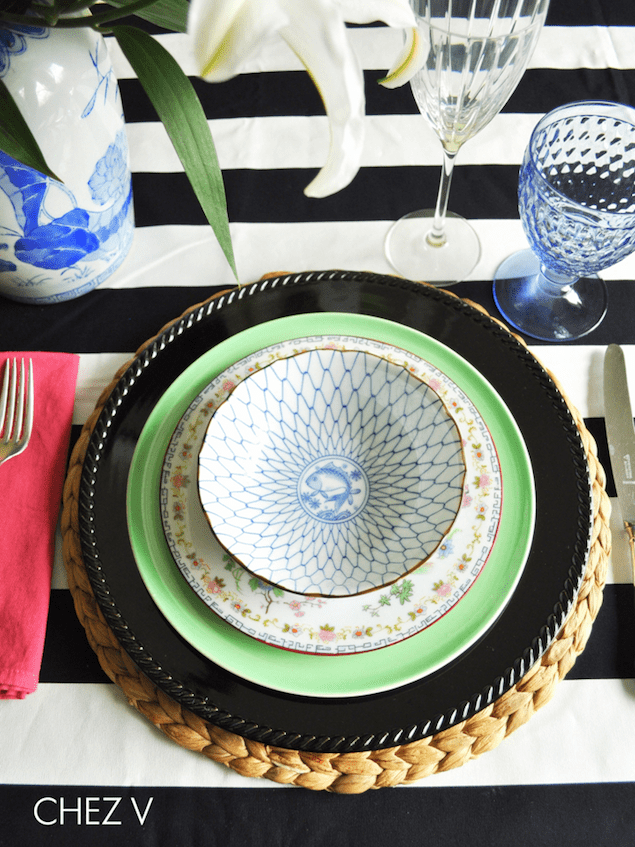 www.chezviviv.blogspot.com
3. Utility is Key
While being aesthetically pleasing is key, the table set-up must also be functional. For example, placing salt and pepper behind a large center piece making them invisible and inaccessible or not allowing enough space for each guest at a setting takes away from the appearance and doesn't allow diners to have a good time.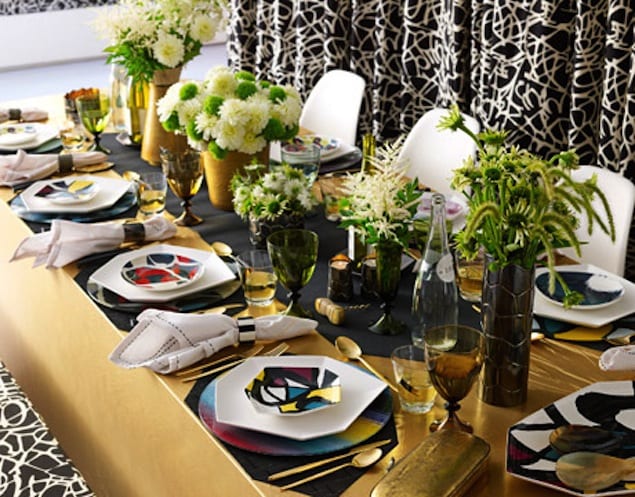 www.blog.wilsonkelseydesign.com
4. Solidify a Menu
You silverware, glassware, and dish ware all depend on the food items you will be serving. Don't wait until the last minute to nail down the menu, otherwise your table will be kept waiting also.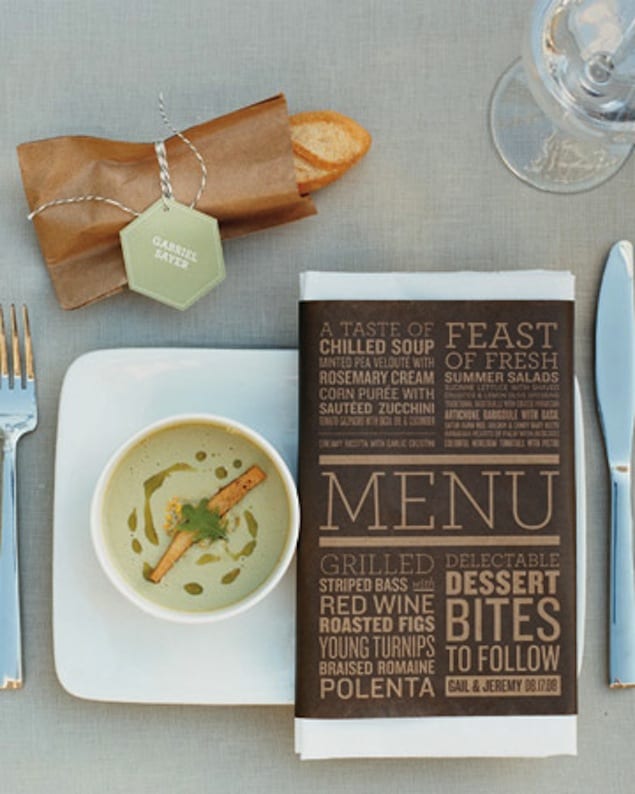 www.juneberry-lane.blogspot.com
See Also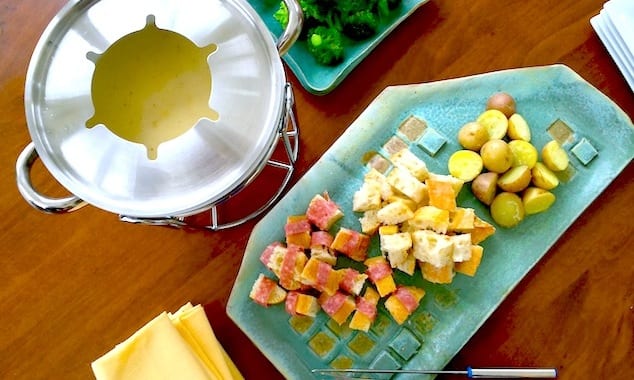 5. Be Creative
Creating a beautiful table does not have to be expensive. Instead of costly bouquets, try using herbs or branches for centerpieces. Rather than linen napkins use kitchen towels, or go for a more rustic look with butchers paper, twine, and earth tones.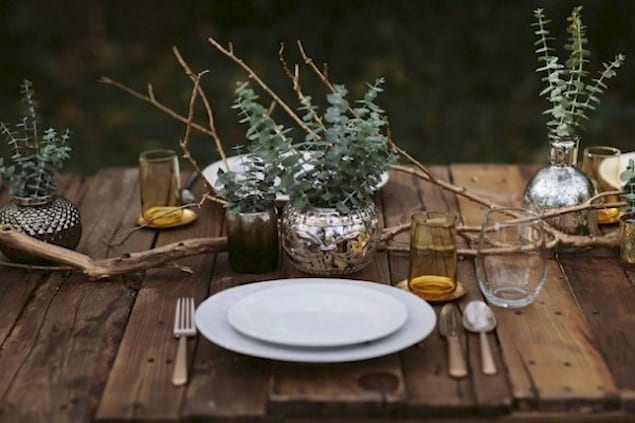 www.michelegregg.wordpress.com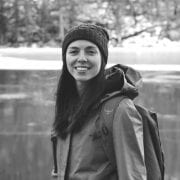 Annelise McAuliffe
Mandatory family outings to the Detroit farmers' market and nightly home-cooked meals cultivated Annelise's respect and curiosity for food. A graduate of The Culinary Institute of America, she spends her free time in New York City recipe testing, eating breakfast all day, and dreaming up international culinary adventures.